01.10.12
Gemini version available ♊︎
Pretending to be the bazaar, too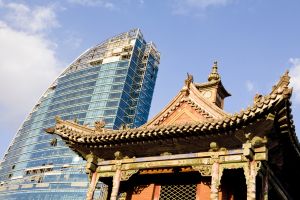 Summary: The alter-ego of Microsoft Corporation as seen in the news and in new "official" reports
THERE is a set of companies we sort of specialise in here at Techrights because they have a commonality. While pretending to serve FOSS they usually do the opposite.
Black Duck, a firm with Microsoft roots, gradually becomes the 'expert' in GPL (telling us it is declining) while joined by OpenLogic, a company with management from Microsoft, which reinforces the same message. If they control information, they will control minds. In this case, they can capture and control perception that FOSS developers have. GPL FUD is just on example and OpenLogic, the firm that reinforces the same message as Black Duck, now seeks to become the authority in what FOSS to use and what not to. As one article puts it:
The report ranks hot open-source projects in three key categories: Web and application servers; application frameworks; and databases and big data.
Too bad the source of the report is a company founded and control by a former Microsoft guy, eh? They always neglect to say this. Ohloh is another one (now owned by Black Duck).
Speaking of Microsoft talking heads/points, Ed Bott is at it again with his PR lies. Pogson responds by writings:
Ed knows better. He wrote, "Windows 7 has shipped a half-billion copies" since October 2009, 9 quarters, 55 million a quarter. IDC reports 80-90 million PCs per quarter produced. M$ is no longer getting a free ride, Ed. Get used to it. There are businesses that do give M$ a free ride but there are many governments, organizations and businesses that have seen the light and choose to avoid monopoly. Shopping around is the right way to do IT.
This lie goes back to Microsoft's PR people and is echoed by their shills/MVPs. We need to be careful in the face of Microsoft's Big Lies that it spreads via its allies. They are all just a matter of "perception management" as Microsoft calls it. We tackled those lies before. █
"Mind Control: To control mental output you have to control mental input. Take control of the channels by which developers receive information, then they can only think about the things you tell them. Thus, you control mindshare!"
–Microsoft, internal document [PDF]
Permalink
Send this to a friend