02.15.12
Gemini version available ♊︎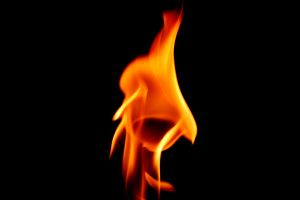 Summary: Slip of the tongue for Oracle and more aggression from Apple
THE ongoing research over at Groklaw[1, 2, 3] nets this finding that an "Oracle Engineer" says "Android Is Not Java ME!"
To quote: "Don't bother searching for that comment on Wong's blog – he has taken it down. But not before vigilant Groklaw volunteers were able to cache a copy of it."
There is more at Mr. Pogson's blog, which looks ahead at the consequences. Whether or not the Oracle lawsuit was started as a favour to Larry Ellison's best friend is irrelevant from a legal standpoint. But perhaps we will see this lawsuit ending soon.
Apple itself keeps frantically pushing for the ban of more Android devices (because that is Apple's long-term strategy):
Apple is seeking a US ban on Samsung's Galaxy Nexus, the flagship phone for the newest iteration of Google's Android smartphone OS, in the latest battle of the ongoing patent wars.

The fruity firm filed in California, saying that "a preliminary injunction regarding Samsung's new Galaxy Nexus, which infringes multiple key Apple patents, is essential to prevent immediate and irreparable harm to Apple".

"Absent preliminary relief, by the time Apple prevails in this case – and Samsung's infringement is so clear there can be no serious dispute that Apple will prevail – Samsung will have rushed the Galaxy Nexus, which misappropriates many patented features from the iPhone, to capture market share from Apple that Samsung will be able to retain long into the future," Apple claimed somewhat shrilly.
"Apple look more stupid, paranoid & arrogant by the day," writes Alan Lord about this news. We urge readers to not buy anything from Apple. This company is a major foe of sane patent policy, Linux, GNU, and other Free software. It's antithetical to civil society. █
Permalink
Send this to a friend