03.05.12
Gemini version available ♊︎
A journalist's note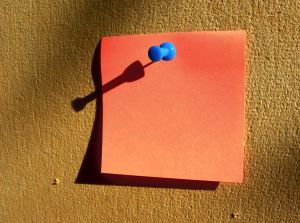 Summary: The tax loopholes that Bill Gates is exploiting (and lobbying for) are explained by professionals with professional liability
OVER THE years we have written many articles which explain how Bill Gates uses the Gates Foundation to avoid paying his fair share of tax into the economy he is exploiting. We wrote s great deal about taxation tricks of Microsoft and Gates because there is a lot to cover there. Being a rich company and family, they get to call their evasion of tax "legal" and bribe some politicians to make it so. That's crony capitalism.
Mr. Salmon, a respectable journalist from Reuters (who recently criticised Gates for hijacking the press), writes about "problematic charitable-donation tax deduction" and includes Gates in there:
It's hard to answer the first question with any specificity. But the second is easier to answer. Take a look at the $360,000 salary for the director of the Neue Galerie — or, for that matter, the $1.5 million paid to the general manager of the Metropolitan Opera, or the other seven-figure salaries paid at non-profit hospitals, universities, and foundations. There's a rich-people money-go-round here: Jeff Raikes of the Gates Foundation doesn't need his million-dollar salary, but the foundation is paying it anyway, as a matter of principle, presumably to encourage other foundations to start paying similar sums. These 1% salaries aren't being paid out of small-dollar donations from the masses; they're being paid out of large-dollar donations from other members of the 1%. And there's no good reason for the US tax code to encourage such things.
Of course not, but the US is run by the richest 1% or less. █
"My background is finance and accounting. As a socially conscious venture capitalist and philanthropist, I have a very good understanding of wealth management and philanthropy. I started my career in 1967 with the IRS as a specialist in taxation covering many areas of the tax law including the so-called legal loopholes to charitable giving. […] However, the Gates Buffet foundation grant is nothing more than a shell game in which control of assets for both Gates and Buffet remain the same. […] The only difference is that the accumulation of wealth by these two will be much more massive because they will no longer have to pay any taxes."
The Gates and Buffet Foundation Shell Game
Permalink
Send this to a friend