03.19.12
Gemini version available ♊︎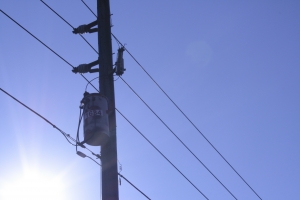 Summary: A look at some news about Android, in particular the Oracle vs. Google case
THE MORE time goes on, the more we see Android becoming a front runner for Linux, irrespective of whether it is good or not (e.g. for Linux adoption, software freedom, GNU adoption). Even Ubuntu (GNU/Linux) is trying to latch onto Android now. This is why we need to defend Android from patent lawsuits.
Professor Webbink continues tracking Oracle's case against Google. To quote:
Google lead counsel, Robert Van Nest, has requested the court's leave to file a motion for a continuance of the trial to avoid conflicts in his trial schedule. (792 [PDF; Text]) The court has agreed Google can file the motion but told Van Nest not to hold his breath. (794 [PDF; Text])

Van Nest has two conflicting trials. The first is scheduled to end no later than April 20 (four days after the commence of this trial) and the second is to commence on June 29, which is about 10 days after this trial should end. Van Nest has asked, in the alternative, either a delay in the start of this trial to April 30 (which would push the end date of this trial beyond the start of his June 29 trial) or a delay until the September-December time frame Judge Alsup asked the parties to reserve.

The Court has responded that Van Nest can go forward with his motion, but the Court has also made clear the motion is not likely to go anywhere. Apparently Judge Alsup contacted the Texas court, and they have advanced the date of that trial to avoid a conflict. Once that conflict has been avoided, there is not likely to be a conflict on the back end, although Judge Alsup indicates his colleague, Judge Koh, would likely accommodate any spillover by delaying the start of the June 29 trial.

You certainly have to wonder whether this motion was not prompted, at least in part, by a desire by Google to get the reexamination of the '104 patent to a final action, but that's just speculation. What is clear is that Mr. Van Nest is going to disappoint his family by having to cancel their scheduled May vacation overseas.
"This trial will be very interesting. Oracle has lost almost all its patent claims and almost all of its copyright claims as I see them. There may be little left to do once the trial starts," Pogson wrote. Later Groklaw added this bad news for Oracle:
Specifically, the Court has rejected:

* Dr. Cox' calculation of damages for coyright disgorgement and copyright lost profit set forth in the supplemental report;
* Dr. Leonard's statement that"[i]t is the value that Google was expecting to receive that matters for the reasonable royalty analysis;" and
* Dr. Leonard's forward-citation ranking of the '104 patent.
The press coverage suggests a request from Google for delay:
SOFTWARE DEVELOPER Google has received permission to request a delay in its trial with Oracle over allegations of Java patent and copyright infringement.
Google will request the continuance because its lead counsel's diary is rather full. In addition the Court has asked Oracle to explain why the Java language is free for anyone to use but using its Java APIs infringes its copyrights.
We are going to keep an eye on this case, but never to the same level of detail as Groklaw. There is a lot of disinformation arriving as well, usually from lobbyists who deceive for profit. █
Permalink
Send this to a friend