10.21.12
Gemini version available ♊︎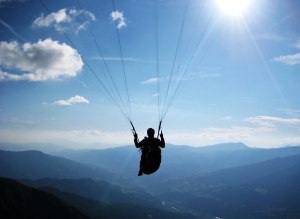 Summary: Ubuntu's founder, who calls critical Ubuntu users "trolls", closes down some of the development process and suppresses voices which helped defend Ubuntu from bad policy like Mono inclusion by default
Techrights' iophk has noticed that "there are still people trying to infect mono into Gnome and everything else," to use his own words. Here is the evidence, which reminds of events from half a decade ago. We also learn about Mono infections in KeePass. To quote this one person, "I've been using KeePass as my password manager for some time now. It works on Windows and the Android, but on OS X it runs under Mono" (negative mention).
Not too long ago Canonical removed Mono under pressure from users of Ubuntu. The company is now closing down development, right after getting flak for not respecting privacy (by default) and many criticise the move. Mark Shutteworth is in 'damage control' mode right about now (see our Daily Links). Without public scrutiny or at better actual involvement Ubuntu might become more users' rights-hostile. It is thanks to community involvement that antifeatures are kept out. This includes Mono. Watch Jan from Fedora as he spots the latest spin:
Reality Distortion, much? The future of .NET is Open Source! Whowuddathunk! http://haacked.com/archive/2012/10/21/monkeyspace-dotnet-oss.aspx
Microsoft drone Miguel de Icaza has been indirectly behind it:
MonkeySpace is a rebranded and refocused Monospace conference. While MonoSpace dealt mostly with Mono, the goal of Monkeyspace is to put the spotlight on .NET open source everywhere, not just on Mono. Obviously Mono is a big part of that. But so is Microsoft. But most of all, the many small "labor of love" projects from those in the .NET OSS community are a big part of this.
Canonical used to defend its Mono policy by saying it was Open Source, even though de Icaza admits an Open Core business model. █
Permalink
Send this to a friend