11.26.12
Gemini version available ♊︎
Digital imperialism is a virus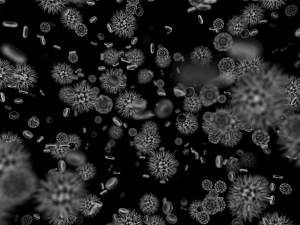 Summary: State-sponsored cyber-crime and what we can learn about its true cost
CYBER terrorism like Stuxnet continues to mess up the world, this time causing damage to those who charge based on their expenses:
Stuxnet, a sophisticated computer virus created by the United States and Israel, to spy on and attack Iran's nuclear enrichment facilities in Natanz also infected Chevron 's network in 2010, shortly after it escaped from its intended target.
How many billions in damages has this Windows virus, created by governments, already caused? Regardless, amid reports of US services recruiting and training for malware writing, we should keep in mind that all of us are paying the price:
This highlights a huge problem with the use of malware by national security services to carry out these kinds of covert attacks on their enemies. Where a physical attack on a foreign nation is unlikely to cause direct casualties back at home — although it may lead to indirect ones through retaliation — attacks using worms and other malware are far less targeted. If they escape, as is likely to happen given the near-impossibility of controlling what happens to them once they have been released, they may well find their way back to the attacker's homeland, and start infecting computer systems there.

This makes the "weaponization" of malware an inherently dangerous approach. Imagine if a nation deployed worms or viruses that changed data on infected systems in subtle ways, and that these started spreading by mistake among that same country's health organizations or banks. Lives could be lost, and financial systems thrown into disarray.

That's something worth bearing in mind amid increasing calls for the development of software that can be used offensively: as well as the likelihood of tit-for-tat responses, there is also the very real danger that the weapon will turn against the nation that created it.
What's outrageous about it is that the cyber-crime in this case is the fault of people whom we give our tax money to. They also use predator drones, which only seem to create terrorists rather than eliminate any (along with innocent bystanders). █
Permalink
Send this to a friend