06.29.13
Gemini version available ♊︎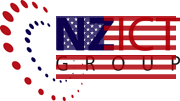 Summary: US press, US companies and US lobbyists dominate the debate over software patents in the large island that is scarcely populated (sheep outnumber humans)
A nation of sheep New Zealand (NZ) is certainly not, as I know many clever people from there, including former colleagues. The problem NZ has got is that it is too small to stand up to the US, as the whole Kim Dotcom saga proves. It's more of a poodle of the US than the Blair-led UK ever was.
Stephen Bell, a New Zealand-based writer for IDG (US company with obvious bias), writes about software patents in NZ and frames it like this in his essay "Long running software patent debate looks close to resolution":
In writing about the computer industry, particularly in a seat of government (and I've worked in London and Wellington) one of the most persistent themes is the law and how it deals with the new concepts, new artefacts or new ways of doing familiar things that technology frequently creates.

Among the many instances of this to emerge in recent years is the application of intellectual property laws. The knotty problems of copyright and new forms of copying is one issue, but an equally prominent debate has centred on the patentability of software.

Patent used to be a comparatively straightforward matter; it applied to inventions — ideas that had material expression in the form of a new machine or device that affected physical things.

If, on the other hand, you wrote or drew something original – a literary or artistic work or a textbook — protecting it was the province of copyright, which prevented others from imitating only the precise mode of expression of the idea – or something so close to it that it had obviously been produced by adaptation from the protected original.

Patent, by contrast, protects the idea itself.

Then computer technology produced software – which became an increasingly important component of any computer system. Here was essentially an idea expressed as a piece of text, but which could behave – or rather induce the computer to behave – as though it were a new kind of machine.
He takes note of NZICT, which actually is a lobbyist for non-NZ interests (large US corporations):
US alignment
A persistent background to the patent debate, as it is with the copyright/file-sharing question, has been the merit of aligning with US law and the possible role of such an accommodation as a bargaining chip in free-trade agreement negotiations.
Meanwhile in NZ, software patents lobbyist Martin Goetz is having a go, also hosted by IDG. The problem is, this man is from the US, not NZ. Why give them coverage in US-controlled (IDG) NZ-flavoured press? Sadly, this is the only coverage on this topic this month. US press is covering it 'on behalf' of NZ, apparently. The local press cannot keep up.
One may generally hold the belied that the corporate press exists not to generate money but to serve the agenda of large owners of the media or hidden subsidiarity who benefit from controlling and manipulating public perceptions. Even leading papers like the New York Times are heavily reliant and debt-saddled. They operate in a vacuum, serving agenda like promoting wars, corporate interests, and nationalism. Can the population of NZ give IDG the boot? Imagine an Iranian company running a US-centric TV channel or NZ getting its own aerial spot for covering local news in Manchester. This expansionism helps show where empires are based and who calls the shots. █
Permalink
Send this to a friend