11.21.13
Gemini version available ♊︎
i i i me me me ! ! !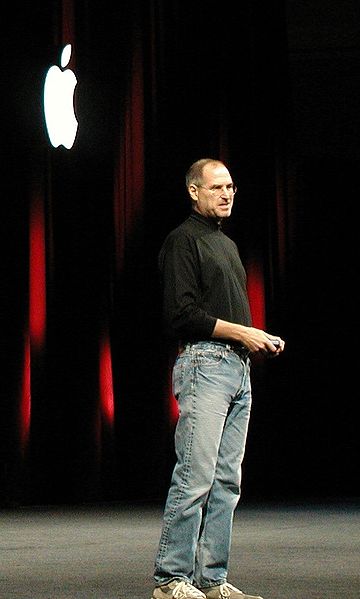 Image by mylerdude
Summary: The man who helped glorify arrogance and selfishness is not to be put up on a pedestal anymore
SOFTWARE innovator and activist (with international reputation) Richard Stallman got a lot of flack for saying negative things about software 'thief', patent aggressor (over ideas that he had 'stolen', to use his own terminology), and selfishness advocate Steve Jobs — the man who loved to hoard and restrict, not to share.
As Linux spreads to hundreds of millions of users through Samsung (with no signs of stopping) Apple is suing, as usual, as part of Jobs' nuclear legacy.
"Jobs colluded with Microsoft at least twice in the past, liaising against arguably common threats like Netscape and Android/Linux."A few weeks ago the British press published the article "Steve Jobs: Apple founder a sexist bully, a skinflint and a liar says Chrisann Brennan, former partner" (Apple enthusiasts in deep denial would not even click the link).
Read the article to learn about the real Steve Jobs, not the legend which the corporate media (which is indirectly funded by the likes of Jobs) is trying to tell us about for its own agenda and self-serving reasons. Heck, those submissive publicists would even try to tell the world that Donald Trump is a generous and polite gentleman. All they look for is sponsorship through complicity (if there is no sponsorship already).
All we have left from Jobs (other than a bunch of people inspired by selfishness and arrogance) is a 'Linux debt' of hundreds of millions if not billions of dollars (legal fees aside). To quote this one new report: "An eight-person jury was picked yesterday, and today the Apple v. Samsung damages re-trial swung into full steam, moving through opening statements and speeding through four witnesses."
Steve Jobs was a smear on this planet and the fact that people were inspired by him was always truly worrisome. Jobs colluded with Microsoft at least twice in the past, liaising against arguably common threats like Netscape and Android/Linux. I wholeheartedly agreed with Stallman's remarks about Steve Jobs when he made them. What he told me personally is a better explanation of why. I am planning to meet Stallman next Friday at Lincoln and hopefully this will give an opportunity to ask some more questions, then share the answers. █
Permalink
Send this to a friend