09.18.14
Gemini version available ♊︎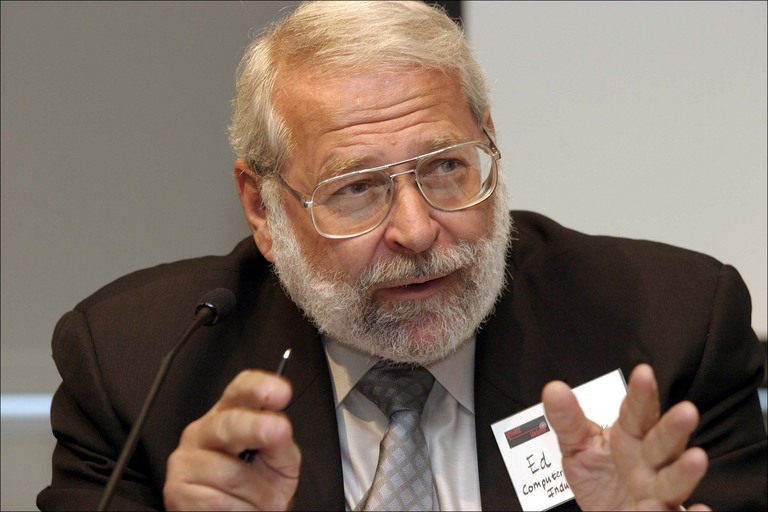 Source: DECLAN MCCULLAGH PHOTOGRAPHY
Summary: After talking a job at CCIA, "Patent Progress" and its chief author should be treated as dubious on real patent progress
EARLIER this year and last year we warned about a site that calls itself "Patent Progress".
The new (redesigned) "Patent Progress" now states "Powered by CCIA", which is funny given CCIA's track record when it comes to patents. One of my followers in Twitter said: "Funny use of the words "Powered by" – could think of a move accurate phrase, like "A front for"…"
CCIA is a Microsoft-funded front/lobby group; it has been paid millions of dollars by Microsoft (Ed Black would know where his money comes from).
Over the years, and especially in recent years (after Microsoft payments), CCIA echoed a lot of Microsoft's agenda and there has not been much for CCIA to say about the demise of software patents in the United States after the Supreme Court's decision. The site does, however, say a lot about trolls and this new post says: "The Supreme Court ruled in a couple of cases, Iqbal and Twombly, that a complaint has to have enough facts in it to support the legal claims. But, thanks to a Federal Circuit decision, that rule doesn't apply in patent cases. The Federal Circuit relied on Form 18 in making its decision."
CCIA remains a FRAND booster (hence anti-Free software) that would rather talk about trolls (except Microsoft) than about patent scope. At Dennis Crouch's blog there is a new guest post from Professor Jorge L. Contreras, who says about FRAND: "There has been a fair amount of controversy recently over commitments that patent holders make to license patents on terms that are "fair, reasonable and non-discriminatory" (FRAND). As I have previously written here and here, FRAND commitments generally arise when a patent holder wishes to assure the marketplace that it will not seek to block implementation of a common technology platform or product interoperability standard. Making such a public commitment encourages widespread adoption of these technologies, which is often beneficial for both the patent holder and the market. As such, it is important that these commitments be enforced."
But what about exclusion of Free software? Contreras continues: "I am not arguing, of course, that FRAND commitments should not be enforced. I feel quite the opposite, and have argued that these promises form an important subset of a larger category of "patent pledges" that ought to be enforced for the benefit of the market. However, there are many more sound and coherent theories for enforcing patent pledges, and FRAND commitments in particular, than common law contract. These include various antitrust and competition law approaches, which have been advanced by the FTC and others, as well as my personal favorite, a modified variant of promissory estoppel that I call "market reliance". The market reliance theory is grounded in the fact that patent pledges are promises, whether or not they fulfill the requirements of common law contract, and promises ought to be enforced. The theory overcomes the requirement that specific and actual reliance be proved in promissory estoppel cases by introducing a presumption of reliance based on the "fraud on the market" theory used in Federal securities law."
How about getting rid of software patents altogether? That would eliminate the need for FRAND in software. Being a lawyers' site, however (same as "Patent Progress"), don't expect these people to be too technical or to represent the views/interests of non-lawyers.
A somewhat better site, IP Troll Tracker, seems uplifted by news about USPTO arranging an event today. As Steph put it, "here we are two-plus years later and what has the USPTO gone and done? Set up a webinar to help business owners find relief from patent litigation. It's all right here in their flyer. And if you'll look closely on their list of resources for people who've been sued, you will find a familiar link."
If the USPTO is serious about reducing litigation, then it will raise the bar and stop issuing a patent for almost every application that comes in. Thankfully things are changing for the better as even the USPTO has begun rejecting software patents based on the now-famous SCOTUS ruling from the summer. New guidelines were issued for examiners (one of whom is the wife of the man who operates "Patent Progress").
Remember to view "Patent Progress" as what it really is; it's a lawyers' site run and powered by a front group that is funded by Microsoft and mirrors some of Microsoft's policies. Names of sites can be deceiving, misnomers even. █
Permalink
Send this to a friend