04.24.15
Gemini version available ♊︎
ChromeOS and Android (Linux) cannot coexist with software patents, or patents on mathematics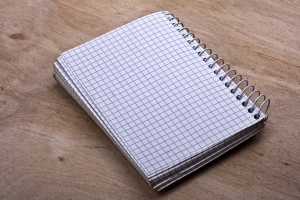 Summary: A look at the 'new' Google, the company which is hoarding patents (2,566 last year alone) instead of fighting for reform
ONE OF IBM's biggest or most prominent proponents of software patents (and ironically one of the original promoters of GNU/Linux over there) may now be retired, but he (Irving Wladawsky-Berger) is still writing long essays, even for notoriously anti-Google and anti-Free software publications like the News Corp.-owned Wall Street Journal. As we have pointed out before, IBM continues to be one of the biggest lobbyists for software patents. It's not apathetic towards them. So what about other big proponents of GNU/Linux, such as Google (with ChromeOS and Android)?
According to this recent article from "Fortune" Magazine (another magazine which targets wealth people, just like the Wall Street Journal), Google has really changed a lot in recent years. "Similarly," it says, "Google (GOOG), a software company, is rapidly moving into manufacturing. Thirty-nine percent of its patents from 2007-2012 have been in hardware — computer hardware, yes, but also power and energy devices, as well as mechanical hardware—many originating from their ambitious autonomous car project."
Google has hired lawyers and it increasingly turns into a big proponent of these lawyers' business: patents. We contacted Google executives before they did this, but to no avail. The company which helps make many Android devices, Qualcomm, is itself turning into somewhat of a patent troll. Consider this Wall Street-oriented publication which titled its analysis "Qualcomm: The Enemy Of My Enemy May Not Be My FRAND". It says that "Jana Partners, one of Qualcomm's largest investors, has called for the company to spin-off its chip-making business from its patent-licensing business." It also says that "Qualcomm's patent-licensing business, which primarily licenses standard-essential patents, drives most of its profits."
Here is where Google comes into play: "A pending decision from the Ninth Circuit in a case between Microsoft and Motorola is expected to clarify the scope of royalty rates a company can seek when licensing standard-essential."
The Microsoft-funded Florian Müller recently wrote about what he called the "real Google", having done a lot of Oracle lobbying (anti-Google) in his blog, especially in the month March. He published something titled "The Google that has joined Via Licensing's LTE pool is the real Google–not the FRAND abuser".
Well, here is the thing; there's no doubt Google is no longer much of a resistor of patents. There were changes there several years back, regretful changes no doubt. According to another recent article from from "Fortune" Magazine, "Google even uses analytics to prioritize its patent portfolio". It gives some numbers too: "Google's intellectual property portfolio is relatively modest compared with the monster one managed by IBM—just 2,566 added last year compared with the 7,534 added by the older company."
That's a lot of patents: 2,566. Google made a lot of headlines (more than a hundred of the press alone, including [1, 2, 3, 4, 5, 6, 7, 8, 9, 10, 11, 12, 13, 14, 15, 16, 17, 18, 19, 20, 21, 22, 23, 24, 25, 26, 27, 28, 29, 30, 31, 32], about one single patent regarding spoiler prevention) and it is now facing a lawsuit, as we've just learned, targeting word recognition (included as standard in many Linux-based Google software such as operating systems). "Google Inc. and Motorola Mobility LLC," says this report from Law 360, "opened fire Tuesday on two software patents covering word-recognition technology owned by Luxembourg-based Arendi S.A.R.L., telling a Patent Trial and Appeals Board panel that key claims in the patents are obvious in light of prior inventions."
These are software patents. If Google wants things to shift in its favour, perhaps it's time to put some effort into battling patents on software, not amassing software patents as it currently does. Since the US increasingly turns against software patents (owing to the Alice case and widely-cited SCOTUS ruling), this is not a futile battle. █
Permalink
Send this to a friend