04.27.15
Gemini version available ♊︎
Lying to the public for salaries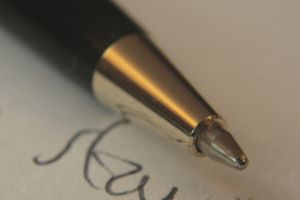 Summary: Media actively subverted by Microsoft-sponsored agents of deception, whose goal is to change what people think of Microsoft and its software, even if by lying (they call it 'marketing')
ALL around the world there have been many misleading reports about Microsoft being "open". These reports are not always in English, so it may not be easy to spot and rebut them. Writers of such reports are either extremely gullible, pressured (e.g. by assertive editor/publisher/advertiser), or bribed.
Someone, a long-term reader of Techrights, came to our IRC channels claiming that "one of my ex classmates is now a paid Microsoft copywriter… I got furious yesterday when I found out" (the company in question is VISIBILITY, one of Microsoft's many PR agencies/proxies that include Visible Technologies). We already explained how such firms operate and it's absolutely appalling. Microsoft already got caught (several times) sending out people to conduct AstroTurfing campaigns in sites like Reddit and YouTube. Now we know that Microsoft may also be paying agencies (at least in east Europe) to push into the media pro-Microsoft stories. And they wonder why they're hated. Well, given the prevalence of agencies that push 'stories' for Microsoft it's not crazy to debunk these 'stories', it's just crazy to believe them. Lies in repetition can become compelling nonetheless. We already explored how Microsoft was pushing fake (prepared) 'articles', often to be ghostwritten or ghost-published by fake/lazy 'journalists'. With enough bribed 'reporters' no wonder Microsoft can rewrite history and lie so routinely and effectively. If Microsoft pays agents in east Europe to 'plant' articles, then it's not even expensive because salaries there are significantly lower and perhaps regulations of the press are relatively lax. It's like outsourcing of AstroTurfing. Clever move.
"Business as usual then," wrote Paolo Vecchi about it, reminding us of very recent examples like damn lies about Vista 10 being 'free'. It went on for many weeks before Microsoft finally admitted that it had lied ('marketed'). The media pushed this lie into every corner of the Web for weeks. It was published in many languages in some very widely-read sites. The correction from Microsoft (weeks later) hardly received any coverage at all.
A new report by Gregg Keizer says that "Free Windows 10 is not an upgrade … it's marketing," according to Microsoft. Vista 10 is not free and was never going to be free. It's a big lie and Microsoft's 10-Q filing shows that Microsoft knowingly lied ('marketed'). To quote Keizer: "Windows 10 is not a free upgrade, Microsoft said last week. It's a "marketing and promotional activity."
"The odd nomenclature appeared in Microsoft's 10-Q filing with the U.S. Securities and Exchange Commission (SEC) that highlighted the company's first quarter financial numbers.
"In the 10-Q segment devoted to revenue recognition — typically several paragraphs of static boilerplate — Microsoft brought up Windows 10, specifically the free upgrade it plans to hand out to users of Windows 7 and Windows 8.1 after Windows 10′s summer debut."
So remember that Microsoft wilfully lies and just calls it 'marketing'. Truths and lies have no meaning to Microsoft; it's all 'marketing'. It's manipulation of the media.
Bear that in mind when seeing the openwashing of Microsoft, such as the latest (and seemingly obligatory) Nadella grooming by Sam Dean, whose parent company was paid by Microsoft to embed pro-Microsoft messages inside articles. It's more of the 'new Microsoft' nonsense, which means that Dean is either gullible or acting as a salesman. "It's becoming more and more clear that we aren't witnessing the old Microsoft anymore," he says. Actually, Microsoft is getting worse but also more secretive. Do we really need to perpetuate all those lies ('marketing') from Microsoft?
Watch this new headline that says "Microsoft may love Linux now, but can Hadoop vendors ever kiss and make up?"
Very loaded headline they got there. Microsoft hates Linux, as its actions serve to show. We wrote about this just over a month ago in:
Journalists should stop repeating Microsoft's slogans and PR. Microsoft does not "love Linux", it hates it with a passion and actively tries to destroy it. Phoronix shows how the BSD world is increasingly being used as a wedge through which to harm or change GNU/Linux, as Microsoft tries to spread .NET through it (.NET and associated tools such as Visual Studio are totally Microsoft-controlled and proprietary). █
Permalink
Send this to a friend