06.12.15
Gemini version available ♊︎
Windows too old and long in the tooth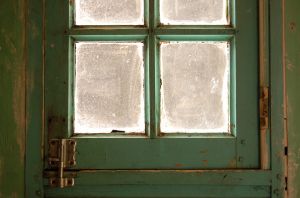 Summary: The ongoing migration of various governments to Free/libre software contributes to the demise of Microsoft's monopoly and common carrier
"REPORTS suggest Windows phone users are jumping ship with sales in rapid decline," said the British media earlier this week (title is "Microsoft has a very big problem"). Linux and Android are certainly still gaining. When one switches completely to GNU/Linux, embrace of OpenDocument Format (ODF) and Free/libre software is often implied. It's virtually imperative. It's like the ultimate and most complete switch, whereas embrace of open standards or Free software alone tends to be 'softer' or rather restrained, staged, and at times hesitant. There is lobbying against each at varying (depending on perceived risk or severity) levels of granularity.
"Someone inside GE recently told me that GE was quietly dumping Windows for Linux in its lucrative CT scanners business."Microsoft is in trouble and there is no denying that.
According to British media, Vista 8 continues to be a disaster technically and in some nations, unsurprisingly, GNU/Linux has greater market share than the latest Vista (Windows 8.1). The desktop monopoly too is in jeopardy, especially where governments made it their policy to embrace Free/libre software (Uruguay and Venezuela in this case).
Here in the UK the National Health Service (NHS), longtime prisoner of Microsoft, is putting up resistance and considering Free software in a growing number of operations. Making the huge mistake of putting Microsoft Windows in medical devices or facilities is not forgivable. Someone inside GE recently told me that GE was quietly dumping Windows for Linux in its lucrative CT scanners business. According to this new report, X-ray scanners (causing cancer) are behaving badly because of Windows. To quote: "the device proved an easy target. TrapX's team was able to use an exploit for a known weakness in the Windows 2000 operating system to establish what TrapX refers to as a "pivot" – or point of control- on their test network from which they could attack other systems. After creating a backdoor into the device, TrapX researchers added a new user to the system and decrypted the local user password. The company was then able to extract the database files that would contain medical information."
"In due course, having removed the Office barrier/hurdle, HMRC can move to GNU/Linux because Google is purely Web-based."This can become ground for many lawsuits from patients or families of dead patients. This is the sort of scandal that ought to push all British government departments which still use Windows XP immediately to GNU/Linux. No version of Windows is secure; the underlying encryption (proprietary) tends to have back doors. Every piece of proprietary software must be assumed insecure until proven otherwise (by becoming Free software and standards-compliant). There are moves in this direction, namely of standards, in Sweden [1] and in Holland [2,3], with calls growing for the NHS to embrace openness [4]. There is an increasing push towards Free/libre software, not just open standards (which relate to one another). The governments in Europe should move to Free software like LibreOffice, where interoperability becomes trivial, to borrow Andy Updegrove's latest arguments [5], but alas, as we noted the other day (alluding to the UK, Sweden, and India), HMRC is moving from one proprietary office suite to another. Here is the 'damage control' from Microsoft, which is trying to avoid the impression of being dumped. To quote the British press, "MICROSOFT HAS HIT BACK at claims that HM Revenue and Customs (HMRC) has dumped the firm in favour of Google's cloud apps.
"The move, first reported at The Register, will see 70,000 HMRC employees switching from Microsoft's productivity offering to Google's cloud-based apps services."
Google will emphasise ODF support (open standards), but it is not Free/libre software. In due course, having removed the Office barrier/hurdle, HMRC can move to GNU/Linux because Google is purely Web-based. HMRC's footsteps are likely to be followed by other British government departments (owing to ODF as a national requirement for editable document), taking away some of Microsoft's most lucrative contracts (British government) and showing other governments across the world that they too can dump Microsoft and proprietary software, not just Windows. Office is the cash cow, Windows is the common carrier. The demise of one leads to the demise of the other. █
Related/contextual items from the news:
Permalink
Send this to a friend