01.28.16
Gemini version available ♊︎
Monopoly on abstract ideas or algorithms is clearly a bad idea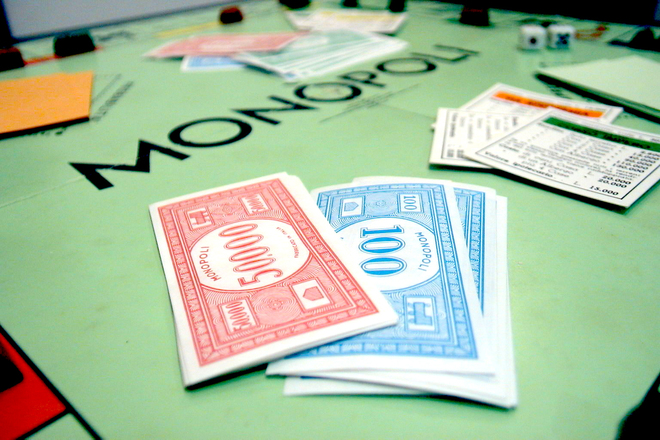 Summary: News about patents on software, covering the US, India, and Europe, where trends are going in the opposite direction (patent scope broadened rather than restricted, e.g. barring abstract software patents)
THE historic decision from SCOTUS regarding Alice revolutionised the USPTO in the sense that software patents are no longer so easy to grant. Previously, based on some statistics, as much as 92% of patent applications in the US were eventually met with a grant (in other words, almost every application was "successful", so it was a de facto rubber-stamping operation, left for the courts to actually deal with). Call it rubber-stamping or rubbish-stamping (putting a stamp on every bit or rubbish); the outcome was that legal fees would be passed to accused defendants. Patent lawyers were happy and large companies with a dedicated team of full-time lawyers didn't mind much; the main sufferers were small companies with limited financial means and a prohibitive budget. This could bankrupt them. The patent maximalists now show in pictures two of the world's worst patent systems (China and US) with a small number of grantees and the number of patents granted to each, showing who really benefits from such a sordid system.
"Software patents have no place in India."The lobbyists from the US, people who are fronts for the likes of IBM and Microsoft, have been trying hard to expand this madness to software powerhouses such as India (where software patents are not allowed). This new article from the Indian media says that "Qualcomm Inc, US-based semiconductor company that designs and markets wireless telecommunication products globally, has been denied an Indian patent for an 'invention' regarding a technology for distributing personlised electronic coupons (e-coupons) to a slew of mobile devices through servers."
Software patents have no place in India. This has been very clear, more so than in Europe. Neel Chatterjee and Sid Venkatesan in the mean time, writing at AOL, said yesterday that:
The second trend has been the fallout following the Supreme Court's 2014 decision in Alice Corp. v. CLS Bank, which caused reverberations throughout the patent landscape by leading to the invalidation of many software patents. The Alice decision makes clear that patents cannot claim abstract concepts without adding anything inventive.

The decision has since been applied to invalidate many other software patents, ranging from patents covering financial techniques implemented using the Internet, ad-supported Internet content and many other computer-implemented concepts. These validity challenges are currently winning way more often than losing.

Alice's broad impact has left software companies scratching their heads about how much to invest in software patenting, with at least some startups questioning whether to build a software patent portfolio at all. The IPR and CBM patent kill rates have only underscored these concerns.
Despite pressure from abusive EPO management, software patents are still not officially allowed in Europe. The EPO-funded 'journalists' know this and one of them continues (as before) to whitewash patent raiders, mafias, and thugs such as Sisvel. With phrases like "IP owners have also enjoyed injunctive and seizure success against alleged infringers at trade shows in other parts of Europe" one wonders how a raid can be characterised as "joy" or "success". Previously, in Europe, Sisvel was confiscating (stealing) devices because of software patents, despite them not being eligible in Europe. This is just lawlessness — apparently lawlessness that EPO-funded writers can happily stand behind.
"Previously, in Europe, Sisvel was confiscating (stealing) devices because of software patents, despite them not being eligible in Europe."Earlier today a software patents promoter from IP Kat (Annsley Merelle Ward) wrote about Merck and patents. "Accordingly," she said, "Merck Global was entitled to an injunction against all defendants (joint tortfeasorship being found due to the inter-relating corporate structure of the defendants) to restrain infringement of Merck Global's UK marks."
Isn't this wonderful? Patents on people's lives. Merck is protecting its monopoly, price hikes/fixing (artificially-elevated costs), etc. It does this by means of patent aggression.
We often worry that the EU patent systems (notably the EPO if UPC ever becomes a reality) won't retain any level of sanity and will instead deviate to fit the US system, inviting a lot of patent trolls. MIP is comparing EPO and USPTO post-grant practices, concluding that "the US process of post grant review shares many similarities with European opposition. However, the processes are not identical, with one of the most significant differences being the estoppel created by post grant review. Consideration of this difference between the processes must form a key pillar of any advice presented to clients on this issue, especially where there is the potential for future infringement proceedings."
Well, if the EPO was ever to mimic or imitate the USPTO, then it needs to take note of the demise of software patents in the US. As this new article titled "Invalidating software claims under 35 U.S.C. § 101″ put it:
The U.S. District Court for the Western District of Washington held, in Recognicorp, LLC v. Nintendo Co. Ltd., et al, that claims to certain methods and systems for encoding/decoding image data are not patent-eligible under 35 U.S.C. § 101. Recognicorp is an illustrative example of the use of preliminary motion practice to dispose of patent cases on the pleadings and of how software-based inventions that are premised on seemingly simple algorithms are particularly susceptible to early dismissal.
The key part there says that "software-based inventions that are premised on seemingly simple algorithms are particularly susceptible to early dismissal."
The future looks fine for opponents of software patents, but nothing should be taken for granted because patent lawyers and their big clients are already scheming, as we habitually show, to reverse the precedence set at the Supreme Court. They're revolting against what they perceive as illegitimate challenge to their power and infinite wealth (which they hide in remote islands so as to evade tax). █
Permalink
Send this to a friend