03.24.18
Gemini version available ♊︎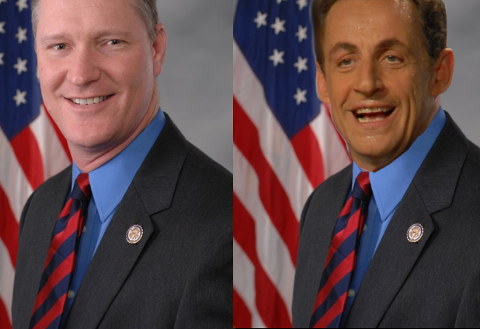 Summary: Rep. Steve Stivers from Ohio is pushing a bill for the Koch family, law firms, patent trolls and other radical elements in the US (not actual companies — both large and small — that really produce something)
THE US patent system (courts, USPTO etc.) is moving further away from patent litigation; patent lawsuits have fallen sharply (based on several criteria). The same cannot be said about Europe, where patent trolls are on the rise; they hoped for the UPC to make things simpler for them, but thankfully the UPC is dead in the water.
But this post isn't really about Europe. We prefer to focus on something which is happening in the US right now. Patent maximalists like Jones Day (a large law firm) are having another go at trying to crash patent quality with the STRONGER Patents Act, having published this piece titled "STRONGER Patents Act Being Introduced To The U.S. House Of Representatives" not just in one site but in several [1, 2] (possibly in exchange for a payment as it's a self-serving placement). "On March 20, 2018," it says, "Reps. Steve Stivers (R-Ohio) and Bill Foster (D-Ill.) announced in an article that they would introduce the STRONGER Patents Act to the U.S. House of Representatives. More formally referred to as The Support Technology and Research for Our Nation's Growth and Economic Resilience Act of 2017, the STRONGER Patents Act was introduced to the Senate in 2017 and almost immediately received a broad spectrum of commentary, including on the Jones Day PTAB Litigation Blog."
We already know who's behind it and we know that Stivers has no background in science, so that sort of makes sense. He doesn't seem to realise the role of patents and why patent reform was pursued in the first place.
"Read why STRONGER Patents will harm IPR and benefit patent trolls," United for Patent Reform wrote, linking to CCIA (an article we have already mentioned a few days ago).
Stivers does not let facts get in the way. A few days ago he published in the lobbyists' favourite press a piece titled "Protecting American innovation" (conflating patents with innovation, as usual). "Our bill," he argued, "the STRONGER Patents Act, reforms the PTAB to deliver the original promise of the AIA, giving our inventors a patent system that is truly cheaper, faster, and fairer for everyone."
That's exactly the opposite of what they're after. They want to replace the affordable PTAB with pricey lawsuits and it's not even a "reform", it's actually undoing reform. AIA itself was the reform; they just hijack the word "reform" now.
Some time later another site relayed the same lies, defending falsehoods using sentences like "according to a blog post from the Representatives posted on The Hill."
This is nonsense however. Lobbying disguised as journalism is what The Hill habitually does.
Remember what they really promote here (patent extortion). It's promoted by a fringe group of patent aggressors who compare justice to "death squads", as if judges who assess patents are the equivalent of ethnic cleansers or something equally repugnant. It's crazy, it's just insane, but that's how desperate these people are to undermine PTAB.
Thankfully, groups which represent actual companies (not law firms) speak back and Engine, for example, wrote this blog post titled "Startups Strongly Oppose The STRONGER Patents Act," in which it said:
This legislation would also overturn decades of Supreme Court decisions which form the foundation of our modern patent system. It would let patent trolls to obtain automatic injunctions at district courts to halt the sale or manufacture of complicated products using thousands of patented innovations based on allegations of infringement of one trivial feature. Liability for other sorts of alleged infringement, particularly induced infringement, would also balloon under this plan, including liability for end users who share products with their friends and families.

The only parties which will get stronger under this legislation are the patent trolls who are trying to roll-back protections Congress wisely adopted seven years ago. There are plenty of things that Congress can do to strengthen the patent system and fight the trolls which abuse it. This isn't one of them."
We highly doubt STRONGER Patents Act will get anywhere; but with deep pockets like the Kochs' backing it, one can never be so sure and complacent. We'll keep an eye on this terrible bill and highlight who is promoting it (other than Koch-funded think tanks). █
Permalink
Send this to a friend