02.13.19
Gemini version available ♊︎
Emmanuel Macron told Benalla, "you're going to eat them," according to Benalla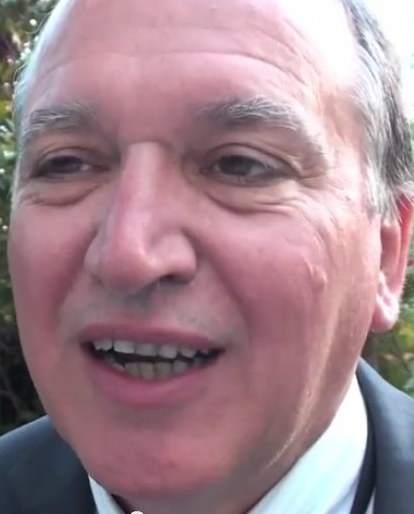 Summary: An article which examines the business background of Benalla, the outrageous salaries, the severance indemnity pay, and contract with a Russian oligarch close to Vladimir Putin
THIS is the third installment of a 5-part series regarding the Benalla affair. Benalla had worked clandestinely at the European Patent Office (EPO) before the so-called 'Benallagate' broke out.
Today's translation reveals transcripts from conversations Benalla was having about Macron with Vincent Crase, former head of security for the LREM party. It also explores business aspects of the operation. In spite of the scandal, Benalla is still employed with a monthly salary of 12,474 euros.
"Macron is like a madman": Mediapart publishes recordings of Alexander Benalla

Mediapart publishes an enquiry on the former collaborator of the Elysée, based on unpublished audio recordings.

The Benalla case continues… The investigation website Mediapart is publishing, on Thursday 31 January, a new enquiry based on numerous documents, including unpublished audio excerpts.

"You're going to eat them. You're stronger than them."

According to the revelations of our colleagues, Alexandre Benalla maintained important links with the Elysée for several months after his indictment. Mediapart publishes excerpts from a discussion held on 26 July between Emmanuel Macron's former collaborator and the former head of security for the LREM party, Vincent Crase.

We hear Alexandre Benalla claiming the personal support of the Head of State on several occasions. The latter, he said, had sent him a support text message – which the Elysée denies. "He (Emmanuel Macron) does more than support us….. He's like a madman[...]. And he said like that, he said, he said, he said to me: "You're going to eat them. You're stronger than them," Benalla told Crase.

In the excerpts from this discussion, Alexandre Benalla does not at any time show any concern about the press revelations about him. He even uses a light tone, and seems to enjoy what is happening to him.

"It's a good experience….. At 26, if you will, there are not many people living… who provoke two parliamentary committees of enquiry, who block the functioning of Parliament…"

"I'm going to put together a list for the Europeans."

This discussion between Alexandre Benalla and Vincent Crase is all the more surprising as the two men, both indicted in the case of the May 1st violence, met on July 26th in clear violation of judicial control which prohibits them from any contact, recalls Mediapart.

And yet, Alexandre Benalla's serenity is "total", our colleagues write. The former collaborator claims to have the whole Elysée behind him. While Vincent Crase asks him who supports him, Emmanuel Macron's former adviser answers:

"By the president, Mrs. (Brigitte Macron), Ismael (Emelien), who advises me on media and company."

Ismael Emelien is not the only point of contact from Benalla to the Elysée," adds Mediapart. He also continued to regularly visit Ludovic Chaker, a chargé de mission to the Chief of Staff of the President of the Republic. Our colleagues mentioned in particular a dinner in a Parisian restaurant on November 13, 2018. "He came by because Chaker and I had sent him a selfie," says Nicolas Bays, an ex-member of parliament who was there that day.

"We often asked about him, at that time he had just been taken out of the Elysée for his coup de force on the Place de la Contrescarpe. Alexandre told me: "Nicolas, you'll see, I'll bounce back, I'll get them all, I'll put together a list for the Europeans, I'll talk about security, immigration, they won't be able to come and get me on these subjects. I told him he was unconscious, he couldn't do that to the boss."

A contract with a Russian oligarch

In his investigation, Mediapart also reveals that Alexander Benalla is personally involved in a security contract with a Russian oligarch close to Vladimir Putin, who is also suspected of having links with the mafia. And that he lied about it on January 21 before the Senate committee of enquiry, which questioned him.

According to Mediapart, the former collaborator of the President met several times with the oligarch's representative in France, businessman Jean-Louis Haguenauer, in the winter of 2017.

After the revelations of the May 1st affair, Alexandre Benalla is concerned about the repercussions it could have on the Mars security company, which belongs to Vincent Crase. In one of the excerpts published by Mediapart, we hear him warn the latter:

"Here you have to cut the branch. You have to change port to do what we planned to do and transfer… [...] You have to get out of the box."

Finally, in mid-October, the two men set up another company, France Close Protection, run by a relative of Benalla and housed in the same domiciliation centre as Mars. In November, Alexandre Benalla is registered as an employee, reports Mediapart. And he already receives a first salary of 12,474 euros, while he was receiving a severance indemnity pay after leaving the Elysée.
Previously in the Benalla affair in relation to the EPO:
The next part will likely be published some time tomorrow. █
Permalink
Send this to a friend