07.23.19
Gemini version available ♊︎
It's better to just altogether shut down or suspend Linux.com at this stage (than to let it become a Microsoft propaganda site)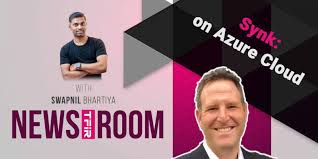 Routinely promoting Microsoft's agenda; Even liaising with Microsoft-connected anti-FOSS companies like Snyk. This is the sole editor of Linux.com now.
Summary: The sole editor of Linux.com (after the layoffs of all staff) is a 'true believer' in the 'new' Microsoft and one who uses Linux.com to promote his personal site where he offers PR services
WE have tried hard to refrain from naming people, whom the Linux Foundation entrusted to 'revive' Linux.com at a vastly lower capacity (than before the mass layoffs). But a fortnight down the line it appears clear that nothing is changing for the better. The Microsoft apologist, Swapnil, continues to spam Linux.com with Microsoft public relations nonsense (far from the first time). Readers too have noticed and complained to us. On the same day he also spammed his blog post, linking to his own blog/site or copying the text. Notice that it's the same text: "Google has announced Spinnaker for Google Cloud Platform, a service that brings the popular continuous delivery (CD) solution to its users."
So now Linux.com has been reduced to blogspam, Swapnil's blog that's paid by the Foundation to do PR services for GPL violators. It's really quite despicable and it serves to show how low today's Foundation would stoop for cash (or cash savings). Go to Google News this morning, search for "linux", and what do you get at the top of the page? Microsoft PR spam, put there by Microsoft's new friend, Swapnil, because "Linux.com" has the word "Linux" in it.
The Linux Foundation is well beyond rogue. Torvalds need to grab his trademark and leave Zemlin's PAC to rot. It's not serving Linux but working against Linux. The people who run it aren't even using Linux. █
Permalink
Send this to a friend