11.20.21
Gemini version available ♊︎
Video download link | md5sum 249a768218bbf62742a061319e515bca
Summary: About 333,000 simultaneous users in known (to netsplit.de) networks is nothing to sneeze at; contrary to what obituaries and epitaphs want us to believe, IRC hasn't died and we look at where users have moved to in 2021
THERE are not many sites that keep abreast of IRC. Many wrongly assume that it barely exists anymore, but it has been around for a very long time. As netsplit.de puts it: "Internet Relay Chat (short: IRC) [...] a chat protocol that was developed in 1988 and that's internationally used for text based communication over the Internet."
Here's a list of currently-known networks "in alphabetical order" (Techrights has only just been added, but like many other networks it was "unseen" for a long time).
Based on these known networks alone, the number of users peaks at around third of a million:


Quite steady, quite respectable
"The largest of them that take part in our comparison of IRC networks are contained in the top 100 list," the page says, "but there are also some IRC networks that are big and run out of competition."
Well, the collapse of Freenode gave more reasons for many projects to at least consider branching off. I suggested this to the FSF and GNU, but they lacked time and manpower.
"There are 528 known IRC networks listed below," it currently says, but by using the Wayback Machine we can see that prior to Freenode's collapse we were only at the 400s. For history's sake we're including the screenshots below. █
1998

2000

2001
2004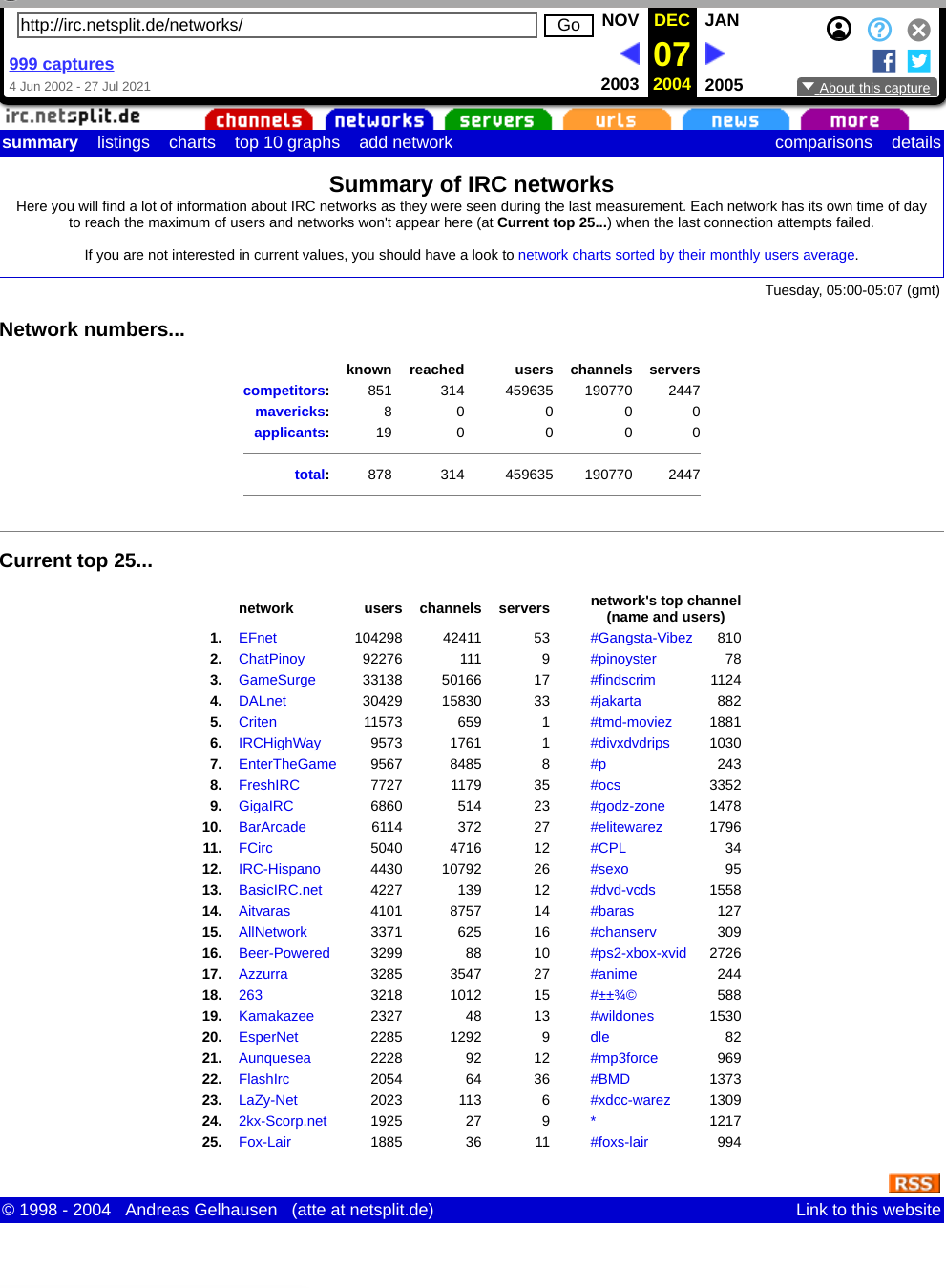 2006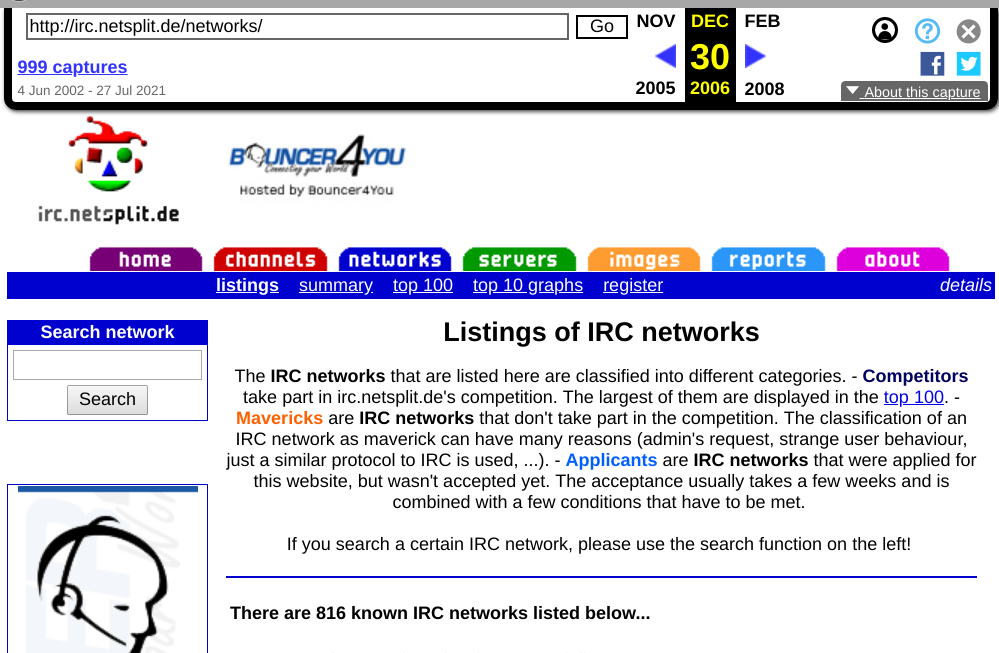 2008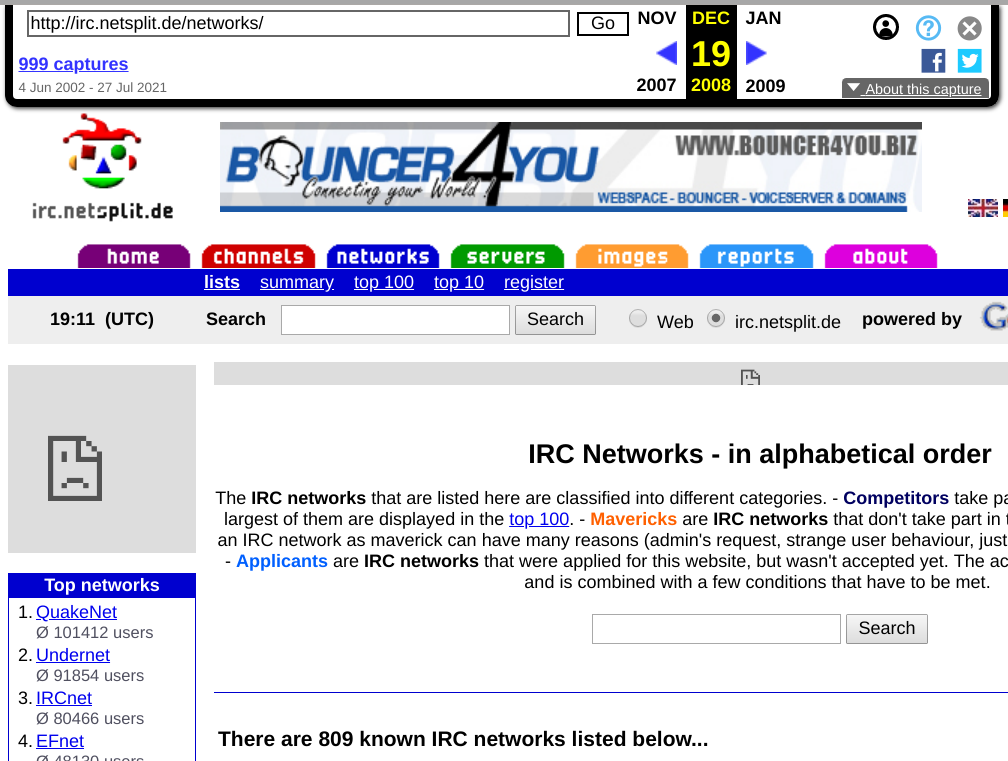 2010
2012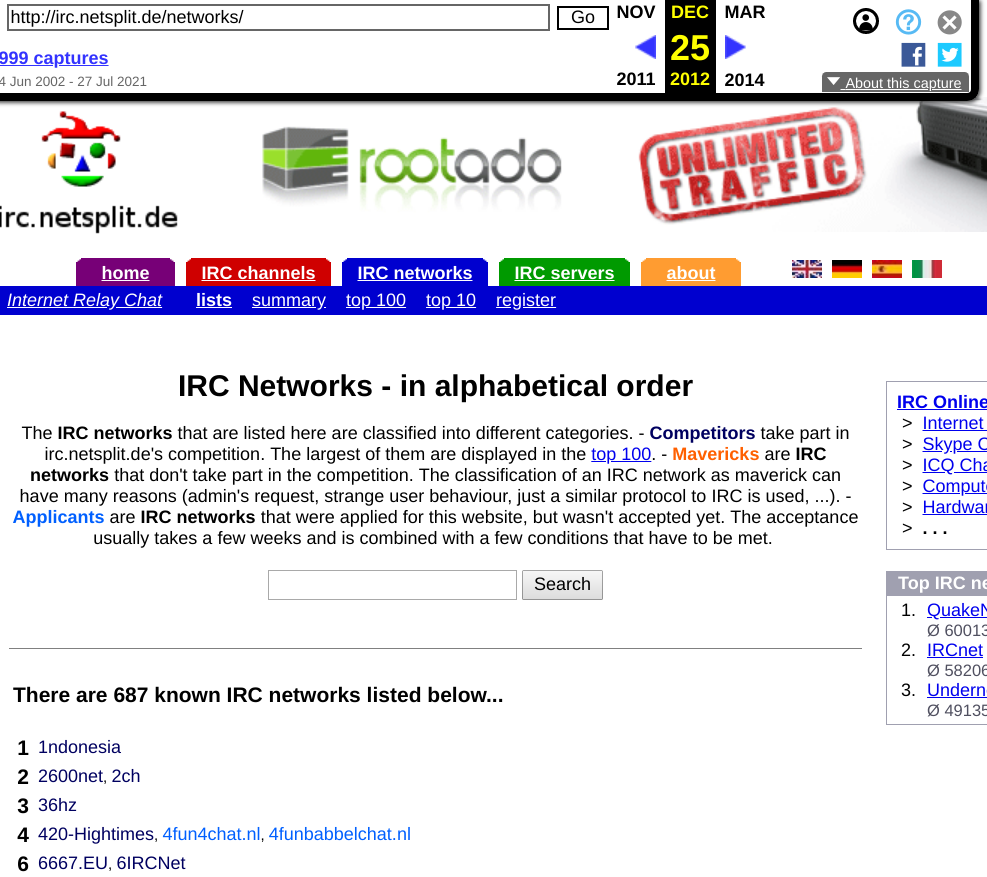 2014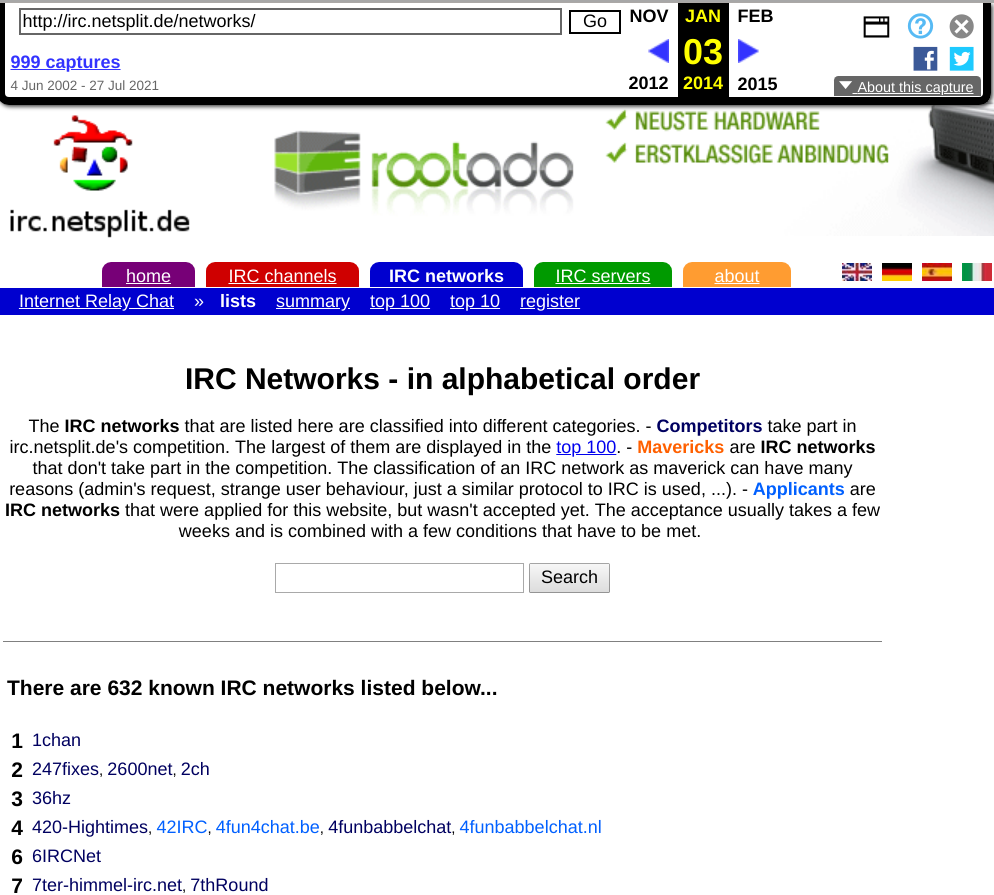 2015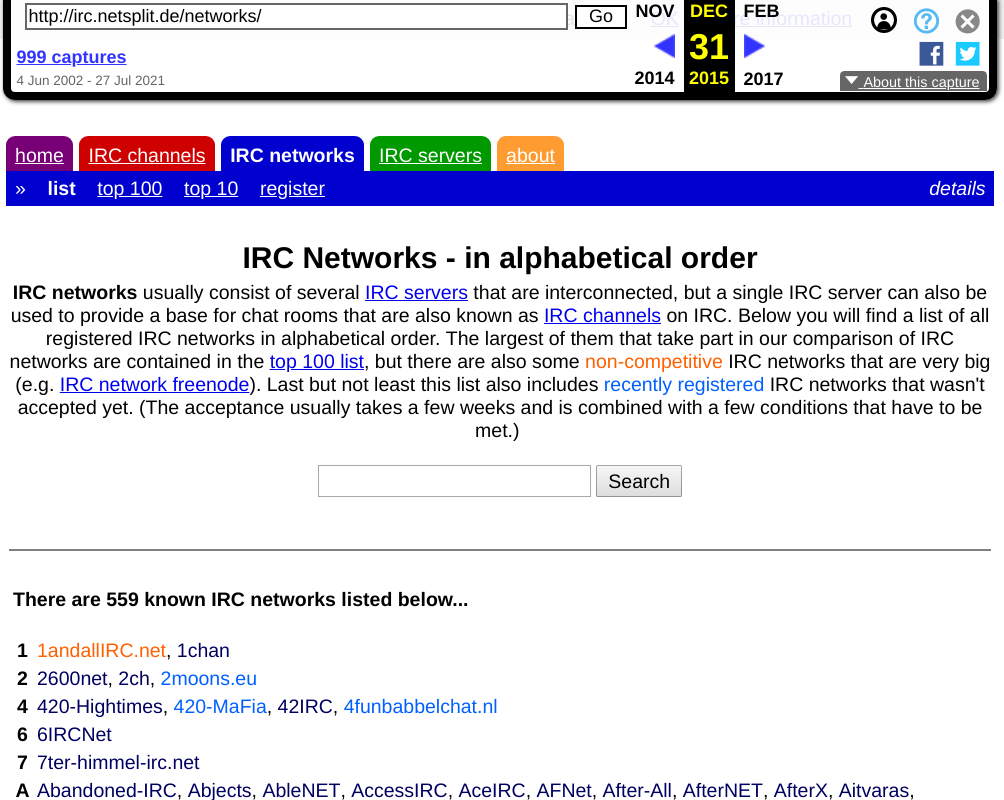 2018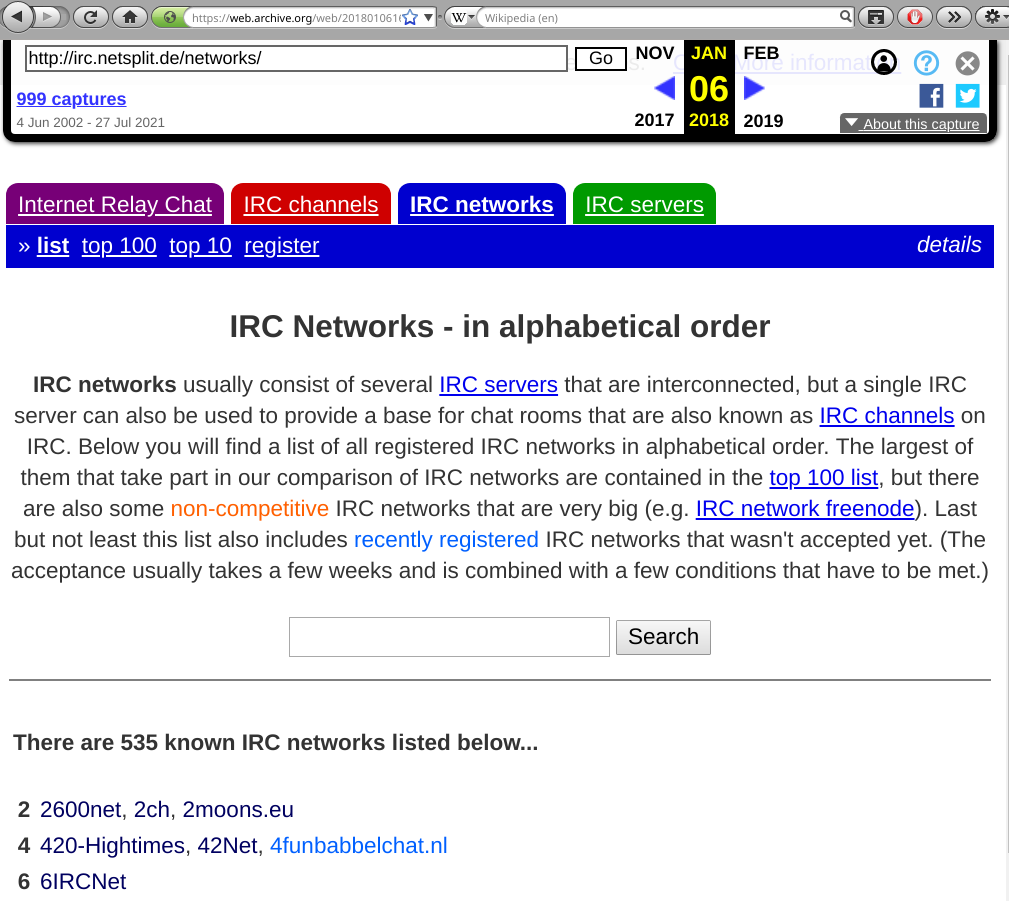 2019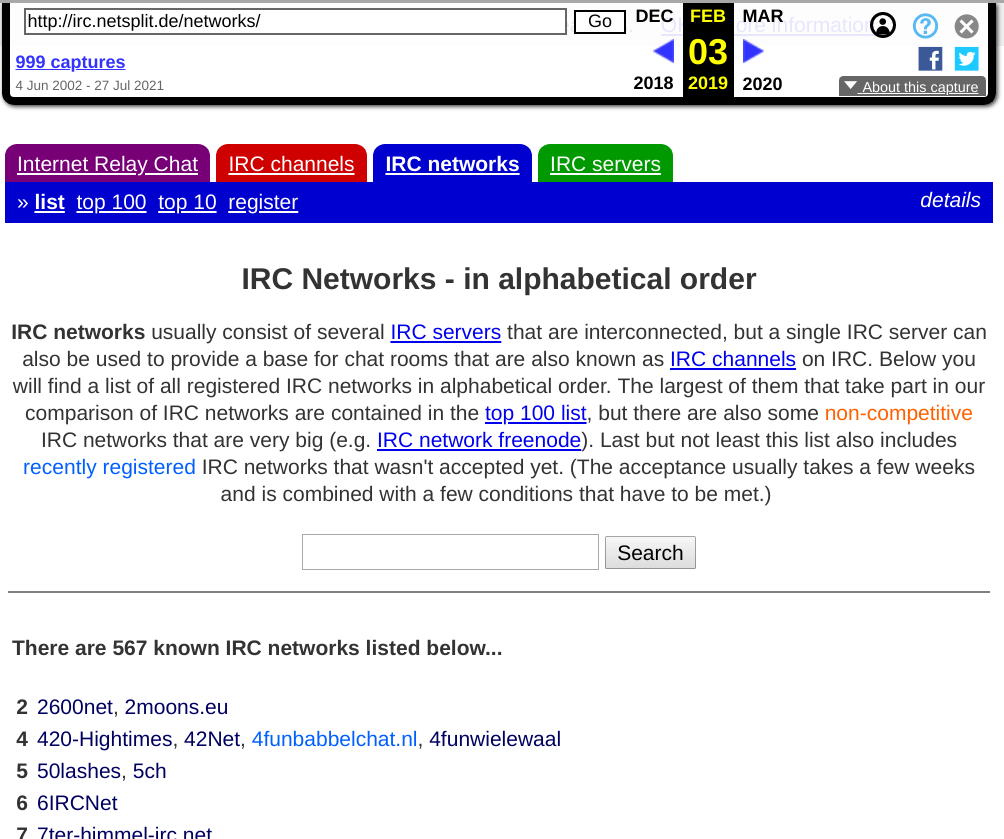 January 2021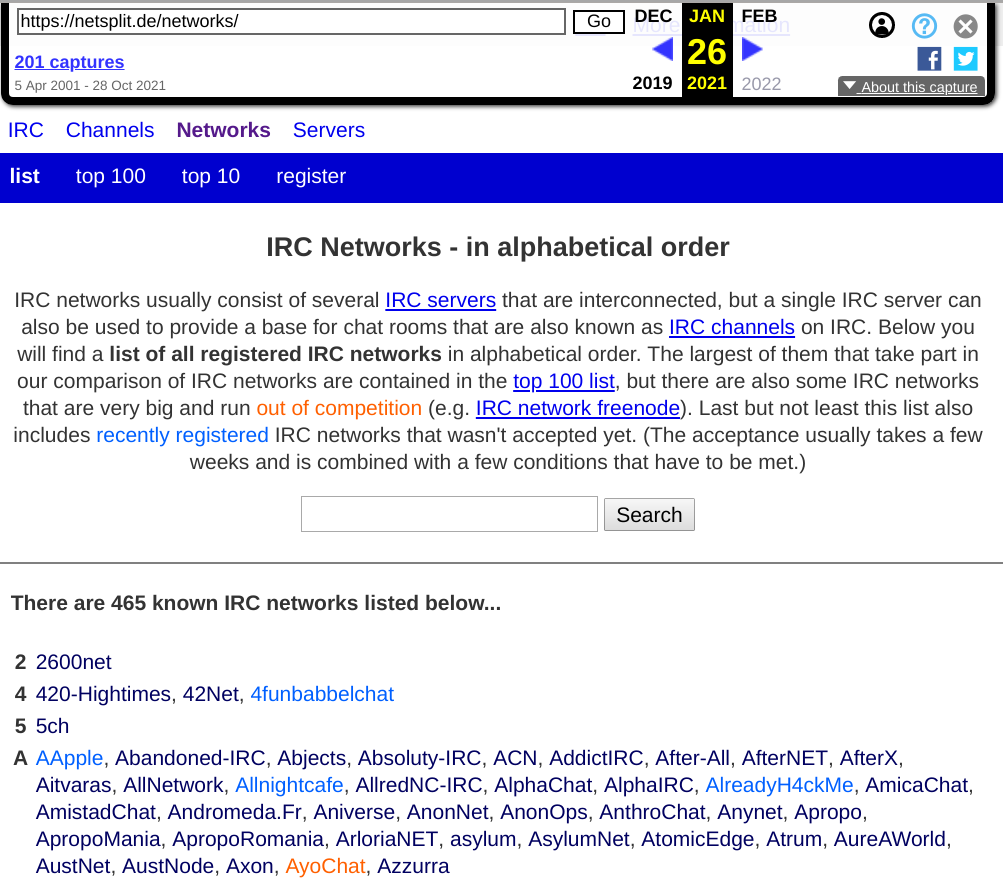 February 2021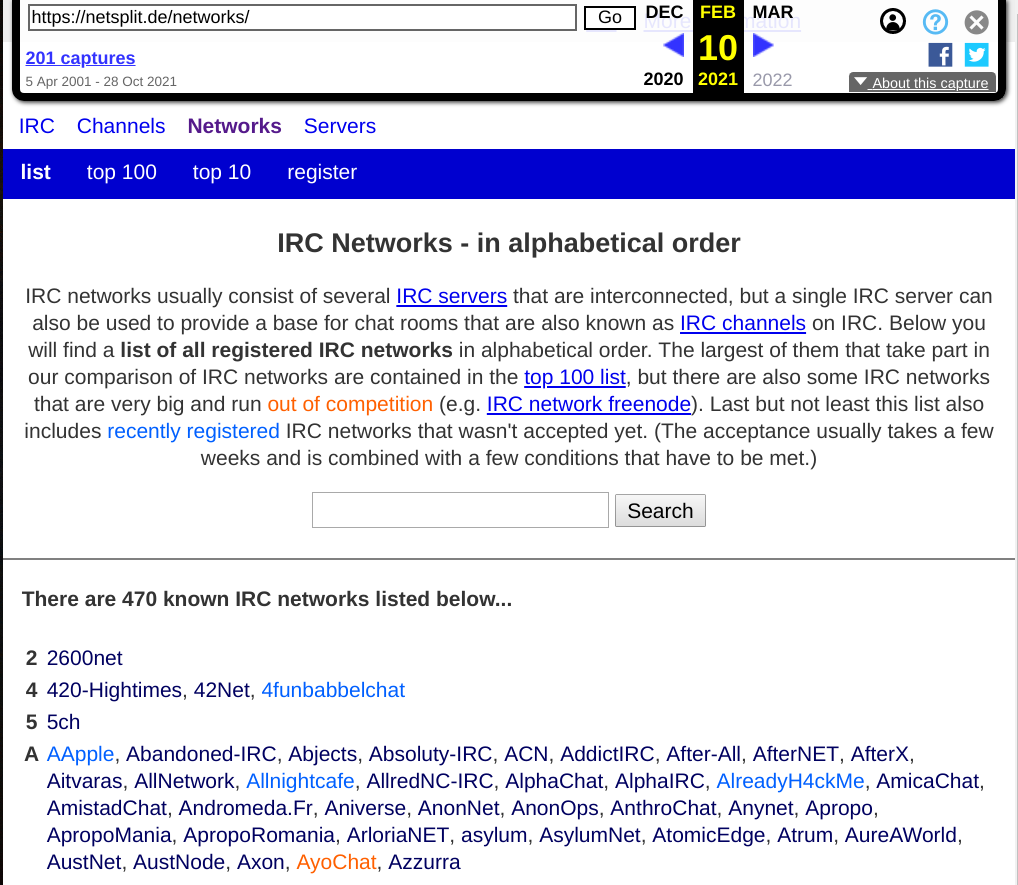 April 2021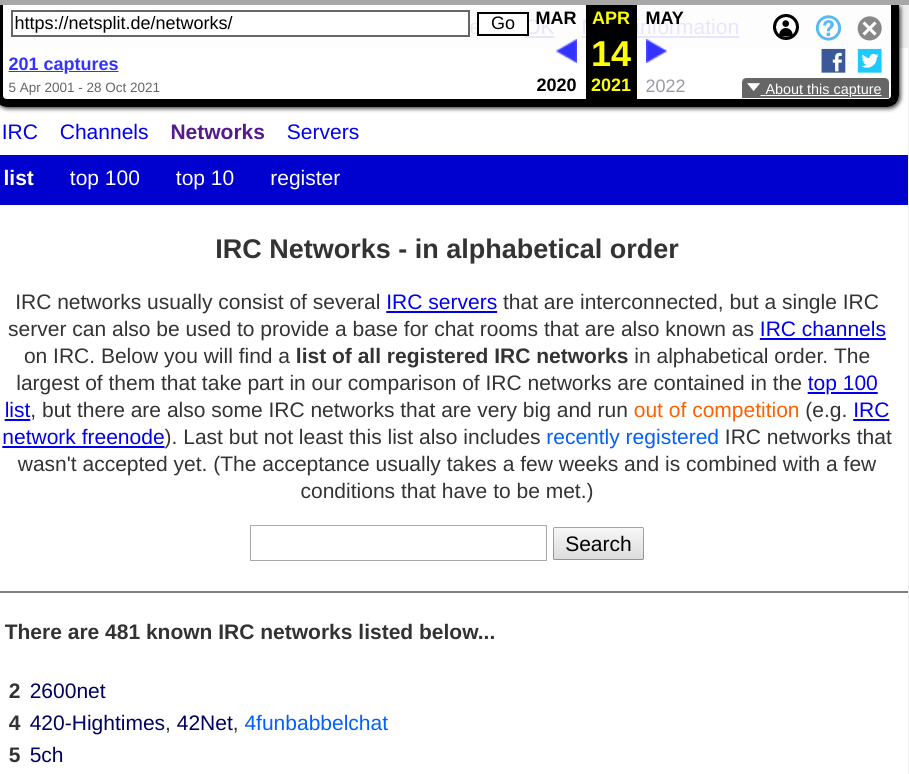 June 2021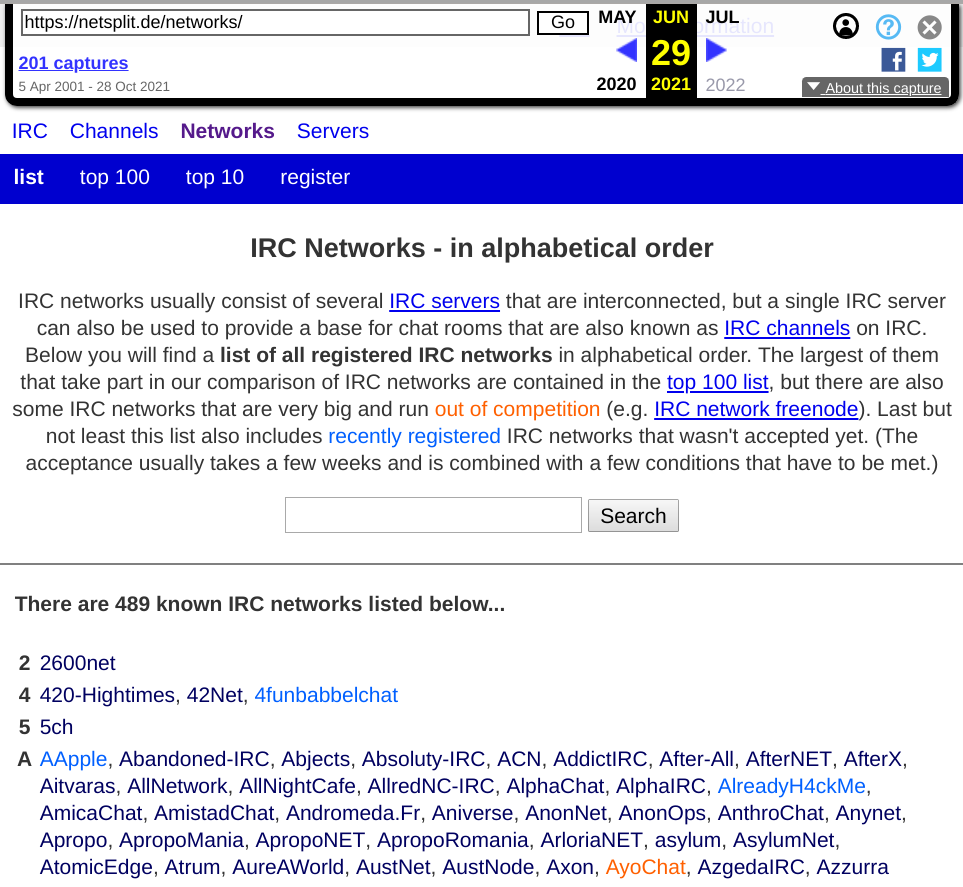 July 2021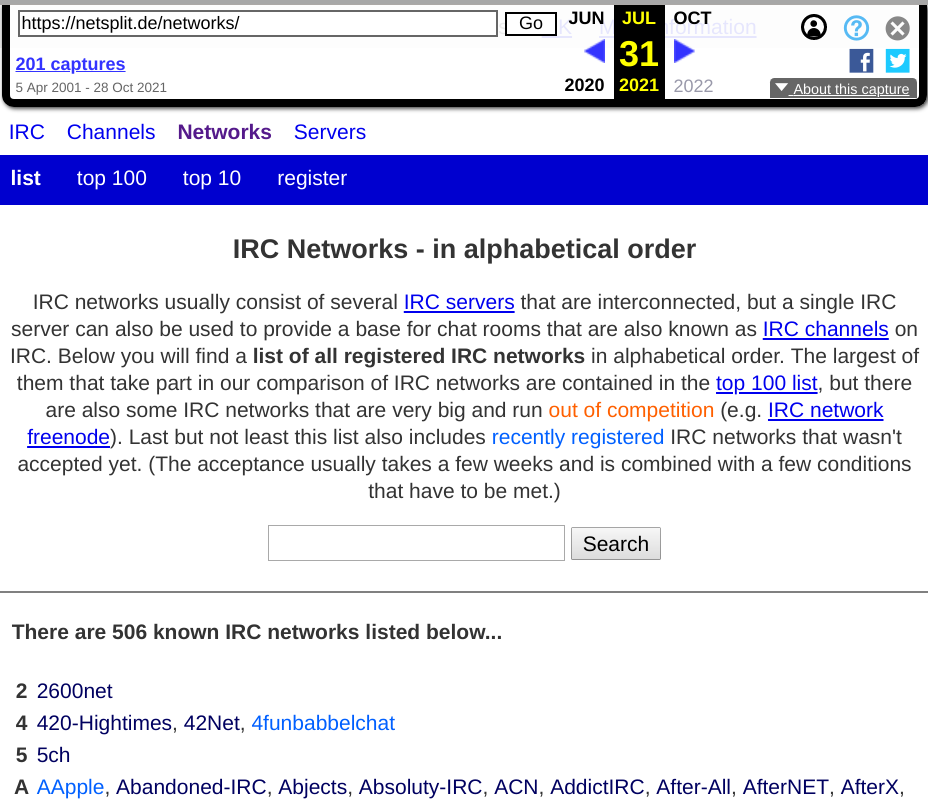 October 2021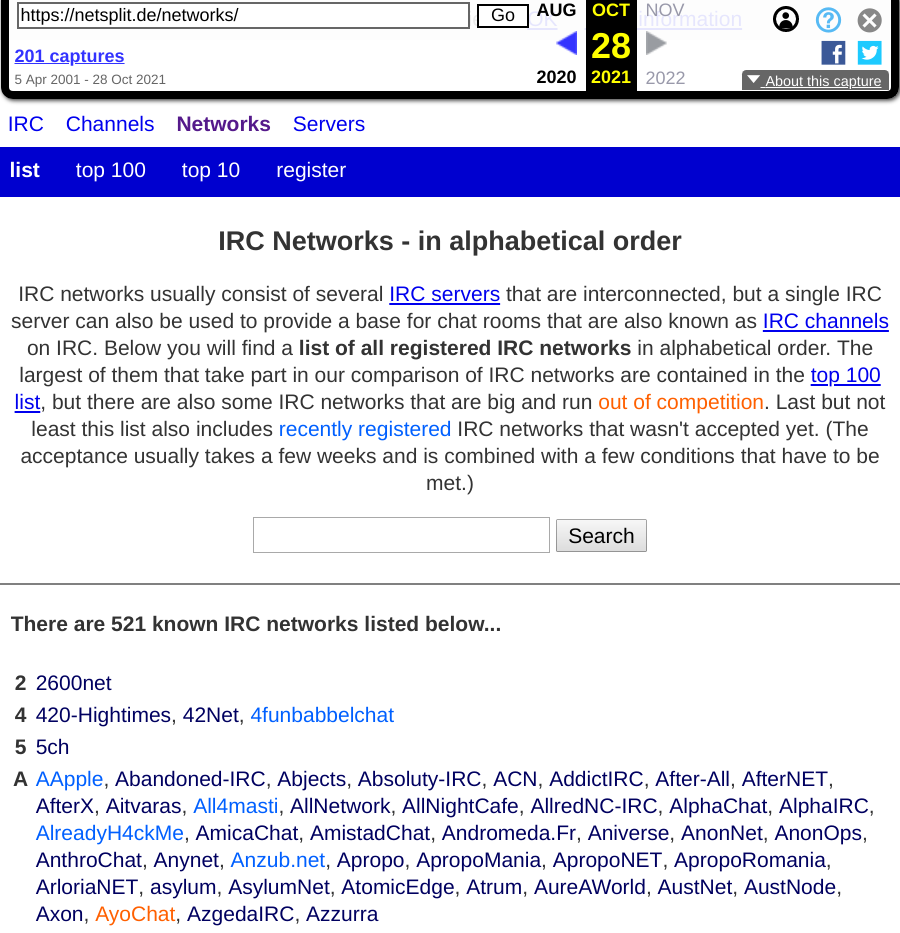 Permalink
Send this to a friend