Social Control Media Has No Future, It Was Always Doomed to Fail (Also Promoted Based on Lies)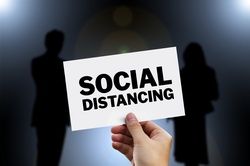 THIS site has not covered Social Control Media in quite a while because there's really not much to say. Social Control Media is dying just fine; active user counts are down, many Mastodon and Diaspora instances are no longer online (same for GNU Social, Pleroma and so on) and we expect Twitter to go offline - or behind a paywall (almost the same) - within a year or two. The experiment of Social Control Media was a great success when it comes to building the world's social graphs, archiving them for spies to leverage for people's entire lifetime.
This coming Sunday we're likely to look more closely at the state of Social Control Media, based on sporadic news reports. It's not even easy to find new reports anymore; many newsrooms foolishly outsourced their operations (and material) to volatile Social Control Media. Recent events, including developments at Twitter, meant that they lost a lot of their audience and then, in turn, sponsors/advertisers.
"Follow us in Twitter" is one of the dumbest thing you could possibly tell anyone. Famous last words. █