Dear Google: Is AGPL Evil?
Dr. Roy Schestowitz

2008-05-30 10:15:23 UTC
Modified: 2008-05-31 16:12:06 UTC

Google disregards the AGPL and, as everyone knows, Google Does-No-Evilâ"¢, so...


Google loves Free software on its servers. Giving back improvements? Not so much. This continues to be a problem that we mentioned here before [1, 2]. At the moment, Google's Stein, who is a high-level senior, seems to be doing some damage control. Watch the discussion.
Well, actually, there's another rather important trend that is conspicuous by its absence: adoption of the Affero GPL. To which Google seems strangely allergic....
But that's not all. The other day, Google did what it's exceptionally skilled at protesting against. It made some nifty Web-based features available, but
only for Windows
(mind highlights in red).
Hypocrisy?
Google's 3D data has escaped the client and is now a welcome addition to the browser! Today at Google I/O a Google Earth Browser plugin is going to be released. With the plugin installed anybody with a Windows machine will be able to view Google Earth mashups in the comfort of their own browser instead of having to pull up a separate client.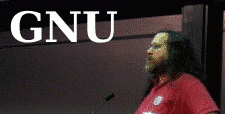 Google could use a gentle reminder here. It was also using ActiveX controls in Google Maps a few years back. You can find my comment and one from DiBona too in the post above. Sympathy is not enough. That's the same argument which individual Microsoft employees use to defend themselves, passing liability to their superiors. As in, "it came from above."

Disclaimer: There's no bias against Google here. The company's recruiters approached me a couple of times for interviews. I also needed to correct them when they claimed Google Earth to be their 'innovation' (it's an acquisition really). ⬆

"The true hypocrite is the one who ceases to perceive his deception, the one who lies with sincerity"
--Andre Gide quotes