Microsoft: Use Chrome in Hotmail
Dr. Roy Schestowitz

2010-08-11 07:42:15 UTC
Modified: 2010-08-11 07:42:15 UTC
[nelson voice]
Haha!
[/nelson voice]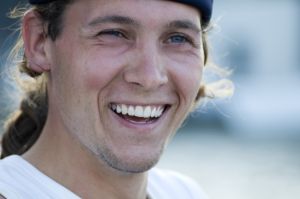 Summary: Microsoft staff is once again recommending the competition's Web browser
HAVING BEEN acquired by Microsoft, Hotmail is a disaster. It was ahead of the pack when Microsoft bought it and it also ran Free software. Right now it is still a mess because it's in Microsoft's hands.
The Vole's web-base email service, which used to run on FreeBSD servers, had been looking decidedly tacky compared to Google's Gmail. That is until Microsoft realised it was time to wave the decorator's brush over it to try to win back users.
We have just learned from
this report
that Microsoft recommends using Chrome to overcome Hotmail issues:
Microsoft has advised Hotmail users struggling to access their email accounts to surf via Google's Chrome browser in order to successfully connect to the recently overhauled service.

The software vendor finally rolled out its latest version of Hotmail to its 350 million users last week, but since then the company has faced plenty of complaints from disgruntled customers unhappy with the new interface.

Many have griped that emails have disappeared and that scripting errors in Hotmail prevent them from composing new messages.

Others cannot access their accounts at all, and the grumbles are continuing to mount up in the Hotmail forums.
"This is good," Chips B. Malroy explained last night because Microsoft "has to use a Google product to fix their updates on Hotmail.
"Why not just switch from Hotmail to Gmail in the first place?"
⬆