Why It's Unlikely That Nokia Will Turn to Windows, Despite Microsoft Appointment
Dr. Roy Schestowitz

2010-12-21 20:40:00 UTC
Modified: 2010-12-21 20:40:00 UTC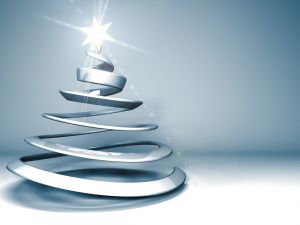 Summary: Nokia's focus on Linux (MeeGo) is doubted by a rumour from Russia, but observations from various bloggers suggest that Windows is an unlikely option even to an Elop-run Nokia
A FEW MONTHS ago we wrote repeatedly about Elop joining Nokia as CEO. We called that entryism because with Steve Ballmer's support Elop came from Microsoft, which is desperately trying to put some variant of Windows on other companies' phones (a rapidly-growing market segment). We wrote about the subject in posts such as:
The
rumours are back
and the main claim is that Nokia is exploring Windows. Well, it's similar to a rumour we heard a long time ago, so before labelling this "entryism" one ought to consider that there is little or no reason for Nokia to ever touch Vista Phony 7 [sic], which is doing very badly despite Christmas, according to the silence. Technically, it is a very bad platform which lacks basic functionality already inherent and found in Symbian, so writers
doubt the rumours
:
Nokia's new leadership under ex-Microsoft executive Stephen Elop has reportedly met with Microsoft to plan a line of Nokia phones that would run the Windows Phone 7 software. This is according to Russian blogger Eldar Mutarzin, a noted tech writer with connections inside Nokia. The two sides may just be chatting, as all big companies do at some point (see Google and Nokia) but the prospect of Nokia hardware sporting a Microsoft OS is intriguing, because it would signal a major shift on Nokia's part, suggesting it needs serious outside help in getting its smartphone business in order.
"We Don't Buy It," writes
Laptop Magazine
, which
got a free laptop from Microsoft
rather than buy one. But the remark refers to rumours that
"Nokia [is] Hooking Up with Windows Phone 7"
(we heard this before, even months ago when nothing ever materialised).
The question remains whether this move will do much to blunt Nokia's falling market position since it seems Microsoft's Windows Phone 7 OS hasn't gained any real traction in terms of sales. In fact, according to online advertising company Chitika, for every one ad viewed on a Windows Phone 7, there are 110 Android and 172 iPhone impressions. While Microsoft has not released data regarding how well its WP7 units are moving, it's clear that WP7′s reception hasn't exactly been overwhelming.
So in summary, all we have is a rumour and it's unlikely to be true or unlikely to be the case that Nokia will turn to Windows is principal path. Microsoft's remaining mobile 'products' are patents and lawyers.
⬆