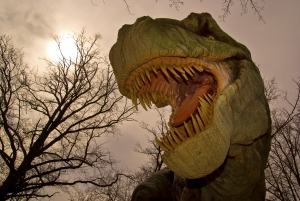 Summary: A roundup of recent stories about OpenSUSE
IT IS the end for OpenSUSE 11.2 as a new release arrives and OpenSUSE is said to be in "obscurity" according to Jack Wallen:
●
Will new openSUSE with KDE 4.6 bring distro back from obscurity?
Steven J. Vaughan-Nichols says it is a "blast from Linux past":
●
OpenSUSE 11.4: A blast from Linux past
He notes: "As a desktop though... well it works for me and I'm sure it would also work for anyone else who's comfortable with older Linux distributions. If you're a newer Linux desktop user, I fear you'll find openSUSE isn't that friendly. Think of it as the difference between driving a manual transmission car and one with automatic transmission and you won't be far off in the overall effect. Of course, there are times that you want a manual transmission, and for those days openSUSE is a fine choice."
Generally speaking, Novell's imminent sale will probably harm OpenSUSE, so here is coverage which might be of the last OpenSUSE release (at least under this name).
XFCE flavour gets respect:
●
Review – openSUSE 11.4 and the much improved XFCE 4.8
KDE too:
●
Review: openSUSE 11.4 KDE
On the educational side/curve:
●
openSUSE Edu Li-f-e 11.4 out now!
On SUSE Studio:
●
SUSE Studio jumps on the 11.4 bandwagon
More on this new release (mostly short reviews):
●
Finally upgraded to openSuSE 11.4
●
openSUSE 11.4 rocks despite missing GNOME
●
Upgrade to openSUSE 11.4, the risky way
●
5 Reasons to Try OpenSUSE 11.4
●
Newest openSUSE Linux Offers Rolling Releases
●
New OpenSuse 11.4 still tops
●
OpenSUSE 11.4 Review
●
OpenSUSE 11.4 touted for performance boost, new rolling release option
●
4 disappointments from OpenSuSE 11.4
●
openSUSE 11.4 review – KDE 4.6 and Tumbleweed shine
●
openSUSE 11.4 still going strong
●
openSUSE 11.4 Turned Out Really Great
●
Opensuse 11.4 is released! With screenshots Tour
●
Quick Look: openSUSE 11.4
●
openSUSE 11.4 – A New Hallmark For The openSUSE Project
●
openSUSE 11.4 security settings
●
Reviews: Greeting the lizard king (review of openSUSE 11.4)
●
Long time openSUSE user vents frustration with 11.4 mess
If you have been monitoring the openSUSE forums, 11.4 has caused a high number of problems compared to previous releases. News posted by openSUSE suggest more people downloaded openSUSE 11.4 compared to 11.3, so perhaps we could conclude the higher number of reported problems are a consequence of that.
Jos Poortvliet (OpenSUSE community manager) says: ●
openSUSE 11.4 made a splash
●
openSUSE Community Manager Jos Poortvliet (Nvidia users should avoid KDE)
He says: "Not so long ago I blogged about my brief experience with the then just released openSUSE 11.4, simply put I stated its disappointing and I will never try openSUSE in the foreseeable future."
More regarding community:
●
Mingle with openSUSE-ites on connect
●
A year of Collaboration ahead
●
Mingle Today
On name changes:
●
First Survey on openSUSE Version naming is open now
●
openSUSE Thinking About Naming Change
Andreas Jaeger, Program Manager at Novell for openSUSE, has posted about an on-going discussion concerning the naming convention of openSUSE. Apparently the traditional "old school" 11.4, 12.0, 12.1, etc. might need some modernization. Developers and active users have suggested several alternatives.

Jaeger explains that despite common belief openSUSE doesn't actually employ major and minor number versioning. So to assume that 11.4 is an update to 11.3 is incorrect. That explains all the times reviewers said things like 'despite being only a minor version upgrade, there are enough new and updated features to warrant a major number up-tick.' They just usually "count it always until 3." So, next release would be 12.0.
On versioning:
●
openSUSE Release versioning – Poll on last three options
Recent OpenSUSE Weekly News:
●
openSUSE Weekly News, Issue 166 is out!
●
openSUSE Weekly News, Issue 167 is out!
●
openSUSE Weekly News, Issue 168 is out!
Some HOWTOs:
●
How To Upgrade OpenSUSE 11.3 To 11.4 (Desktop & Server)
●
How To Upgrade OpenSUSE 11.3 To 11.4 (Desktop & Server)
That's about all we have found about OpenSUSE. No word about future releases yet.
⬆