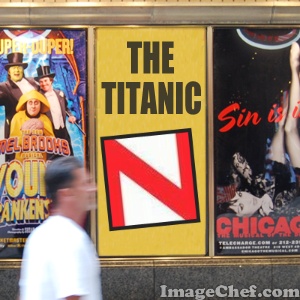 Summary: Even upon its death, Groklaw is denouncing Novell's actions while Mono pollution continues and OpenSUSE promotion nearly stops
Yes, Novell is officially over and Groklaw has the announcement, to which Pamela Jones adds: "A sad goodbye to the Novell that was. You really let the community down."
Novell let the community down 5 years ago when it started arranging the patent deal with Microsoft and helped start a lot of the patent mess we have today. The "Boycott Novell" push will carry on even if it targets AttachMSFT. As for Novell the company, we'll carry on covering it for a while, before a lot of products get rebranded and the management changed. It is not going to be different because
proprietary software
dominates in the PR department (
ZENworks and Novell Identity and Access for example
) and AttachMSFT is a purely proprietary software company. Watch what Novell
brags about these days
; they spread proprietary software in campus, too.
With thousands of students and faculty currently using Novell Vibe OnPrem, it is proving to be a highly flexible and value-added solution to LMU München's academic environment. Learn more about how Vibe OnPrem is helping LMU München here.
When Novell talks about GNU/Linux it merely
talks about the Microsoft-taxed version
copy here
) that customers must pay for, it hardly talks about OpenSUSE. We doubt AttachMSFT will change any of this as the latest statement from its CEO, Jeff "Bison Slayer" Hawn, does not even name the project. It remains the job of
hardcore Linux advocates like Greg K-H
and
people with CD burners
to do it all themselves,
sometimes voluntarily
(Sascha Manns) in a grassroots fashion [
1
,
2
]. Greg writes:
As always, if anyone knows of any packages they wish to see added to Tumbleweed, please let me know.
One thing that AttachMSFT is likely to do is continue to pollute GNU/Linux with
Mono
and
Moonlight
until the patent deal with Microsoft runs out (January 2012). If SUSE can be used as a
GNOME carrier
on which to put
buggy Mono application with Novell's monopolies on it
(Ubuntu 11.04 inherits this
pollutant
), then it can one day serve as some kind of haven from Microsoft litigation, but only if Microsoft feels like it. Stefano Forenza writes about another pollutant, SparkleShare, which he
thinks is like the new iFolder
. He wrote in his blog:
Will this work, will it not ? The first to give me good informations on SparkleShare will win a free copy of MonoDevelop.
It was not too long ago that Microsoft MVP and Novell VP de Icaza started
bashing Dropbox
. What's next? SparkleShare advocacy? It's Mono based [
1
,
2
,
3
,
4
,
5
,
6
,
7
,
8
,
9
,
10
].
⬆