"At Microsoft I learned the truth about ActiveX and COM and I got very interested in it inmediately [sic]."
--Miguel de Icaza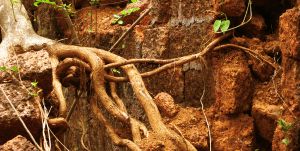 Summary: The joining of former Microsoft employees to advance Microsoft APIs inside GNU/Linux; fear of the GPL also somewhat intensified for the selling of proprietary software from Microsoft-connected companies
IN OUR previous posts about Likewise we explained that it's a proprietary ('open' core) company which has roots in Microsoft and helps Microsoft battle Samba with software patents. Not surprisingly, based on this new Likewise post about VMware (managed by former Microsoft employees), for VMware to own Mono (by buying part of Novell) would be beneficial. The Source has responded to this as follows:
Now, by the authors own admission in the article, he has a "pro-Microsoft-tools bias", but I think the future of Mono depends on a large pimp commercial sponsor, and if VMWare is assembling a SUSE+Mono foundation that is troublesome for Free Software.
That's just an example of Mono promotion from companies that have roots in Microsoft. Not all Mono promotion is tied to Microsoft (SparkleShare as a
new example
seems connected to neither Microsoft nor Novell [
1
,
2
,
3
,
4
,
5
,
6
]), but a lot of it is. There are some major Mono projects
that were created by former Microsoft staff
. In the same vein, a lot of people's fears of the GPL come from companies whose founders/CEOs are from Microsoft. One example is
Black Duck
, which organises
this new event
that Roberto Galoppini mentions:
Risk & Compliance: Managing Open Source - In this webinar, co-hosted by Black Duck Software, Bird & Bird and Clearvision, will discuss open source governance and OSS policy development.
Galoppini has also compared CodePlex and Google Code recently. Here is
what was said about it
:
Codeplex does the same thing, he found. Its box lists the Microsoft licenses that are no longer popular, according to Black Duck Software. And it doesn't list more popular licenses like the Artistic License or GPLv3.
Black Duck Software previously copied without permission a GPLv3 database from a competitor (Palamida). Then, Black Duck advertised itself as an authority on these matters. This helped control people's perception of the GPLv3's success.
Galoppini further
notes
that an "OpenLogic webinar will discuss the key issues associated with mobile apps, app stores, and open source compliance."
We wrote about this
some weeks ago
, noting that it was creating unnecessary fear.
"Black Duck Software previously copied without permission a GPLv3 database from a competitor (Palamida)."Right now, citing the likes of Black Duck with Microsoft roots (OpenLogic's CEO is from Microsoft as well), there is commenting about the threat from Free software licences (real and perceived). For a change, CodePlex'/Microsoft's Stephen Walli went a little against some FUD. IDG's pseudo-open source blog (whose authors include OpenLogic and Black Duck people) has a new post from Microsoft's Walli who maintains that "Open Source" licensing is actually not all that bad, but then again, Walli is assigned to look at Microsoft's repository and try to attract Open Source developers to it. Microsoft's general policy is different [1, 2, 3, 4, 5].

Lastly, there is proprietary software from Protecode [1, 2]. It does something similar to Black Duck and OpenLogic, but unlike those two, it appears to have no connections to Microsoft (only by product support, not staff). A new release has just been announced:


Protecode, Inc., a solution provider for managing open source software licenses, today announced a significant new capability that will enable software development organizations to view their code from a pure license obligation perspective reported in plain English. Expected to be released this month, the Protecode System 4â"¢ License Obligations Report (LOR) displays information entirely in terms of licensing obligations, unlike conventional license reports that are generally organized by software structure and content.
In order to comply with the licence, one thing any company can do is ensure it spreads Free software, unlike Protecode. The GPL, for example, is designed to encourage that.
⬆