With OEM Distortion, Microsoft Need Not Compete
Dr. Roy Schestowitz

2011-10-09 16:31:04 UTC
Modified: 2011-10-09 16:31:04 UTC
Policing the stores to ban competition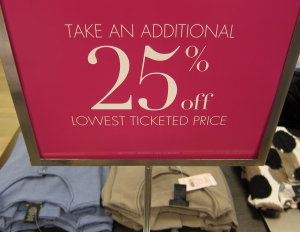 Summary: New blog posts about Microsoft's attempt to boot Linux out of existence by not letting it boot
SEVERAL times before we have written about the UEFI scam perpetrated by Microsoft, noting that Microsoft is trying yet again what it tried several times in the past. It wishes to make it illegal or impractical to run GNU/Linux, which is its #1 competitor. Earlier today we found some interesting blog posts on this subject, which is relevant to this Web site. Here are a couple:


I discovered that one of the requirements to apply for the Windows 8 Logo Program, before I boot up, is to have secure boot enabled by default. I also must carry several sets of keys, all for the sake of prevention. According to MS, if I do not, some malicious thoughts could hijack the boot process and then I would be cast into a zombie state, controlled by some criminal or terrorist. Thus, I might end writing and sending millions of useless postcards...That's scary, isn't it?

So, the basic idea of protection from criminals sounds appealing. Yet, I started asking some questions and found some problematic issues hidden below the surface of the venerable claim of security...





All of this is to help Microsoft cope with two uncomfortable realities:

1. After twenty years of trying, Microsoft still seems constitutionally incapable of writing secure software. Other operating systems run securely on standard PCs without any fuss, but Microsoft claims they need special hardware to do this. Perhaps this is because Microsoft has explicitly written many security flaws into their software. (Prediction: UEFI or no, Windows 8 will be compromised. Frequently.)

2. After twenty years of market domination, Microsoft is starting to lose market share. Even with 95% of the desktop market, billions of dollars in the bank, and manufacturers salivating to do their bidding, users are turning away from Microsoft to safer, cheaper, more reliable alternatives, like Linux, Unix, or Mac. And Microsoft hasn't been able to win them back with a better product...because they can't make a better product.
We shall see if Microsoft backtracks and is forced to backtrack.
⬆