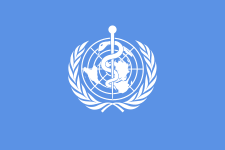 Summary: Bits of news and noteworthy pieces about what Bill Gates is doing after cheating his way into software monopolies
"The Gates Foundation told the World Health Organization what to do," claims Gates Keepers. "The Gates Foundation told the World Health Organization what to do. And WHO obeyed them!"
Here is the source,
ScienceMag
:
Hirnschall says his group decided not to issue the guidelines because of urgings from "key partners," including the Joint United Nations Programme on HIV/AIDS and the Bill and Melinda Gates Foundation. In particular, the partners had concerns about both the language in the document and its lack of inclusion of surprising news that surfaced shortly before the Rome meeting.
By issusing all sorts of "studies" which they fund to promote their agenda they can help tilt sales in one direction or another. As an investor (for profit) in some big pharmaceutical companies, the Gates Foundation lets the conflict of interest be seen. We wrote about it in great length before.
Gates Keepers
asks
:
Have either of the chairs of the Gates Foundation ever engaged in open public debate about their ideas?
By checking questions in advance (e.g. for interviews) the Gates Foundation ensures that Gates need never be challenged in public. They do not quite believe in freedom of speech. We have
some antitrust material
which shows PR people preparing Gates' answers to interview questions (that they know of) in advance. It's all staged. It is a lot easier that way.
Here is another overview from the same site which shows us
Philanthropessimism from the Economist"
. And to quote an old observation which we covered here before:
If polio is eradicated the Gates Foundation will be credited. If it is not, governments will be blamed. Why not the opposite?
Yes, it's all about PR. It's easy to buy oneself credit. That PR, in turn, becomes money. Several years ago we showed GSK staff in the foundation,
including the head of health
(with his shady past that led to legal action). They use the foundation to sell/promote "licences" to patents, at taxpayers' expense sometimes. And as
one investigative journalist points out
, we still see the conflict of interest:
Despite the hype and fanfare, many experts at the Seattle meeting said this experimental vaccine (known as RTS,S) actually so far represents only incremental progress — a scientific achievement which may still turn out to have little practical utility in the real world. They usually only said so privately, given that the Gates Foundation preferred to hear "optimistic" assessments rather than cranky ones.

1. No breakthrough. Let's first put to bed the claims that these findings represent a major milestone. In fact, the findings largely repeat earlier 'interim' results that have continued to find the vaccine protects only half of those immunized — and appears to wane fairly rapidly over time.

So that's the first reason — a point also made in this (terribly titled) Huffington Post article A vaccine that works only half the time is not the shot in the arm malaria needs.

[...]

All this is why it's a bit off-target to be calling RTS,S a breakthrough or major milestone. It may never become the "world's first malaria vaccine." That title probably should be reserved for an approved vaccine — just as in 2009 an experimental AIDS vaccine that showed 30 percent effectiveness is not yet the world's first AIDS vaccine.
The short story is, "Gates Foundation" has become somewhat of a marketing dunce for GSK and some other entities Gates' wealth is tied to. These issues are not imaginary and they are hardly elusive, either. To be fair, there are other foundations that use the same business model. They often become front groups of very rich people.
Here we have
another new example
of Gates helping to sell patents of a company he is investing in using his front group/funding vehicle:
Monsanto and Gates Foundation Push GE Crops on Africa



[...]

Monsanto is donating the seeds for now, but the company has a reputation for aggressively defending its patents. In the past, Monsanto has sued farmers for growing crops that cross-pollinated with Monsanto crops and became contaminated with the company's patented genetic codes.

[...]

WEMA and AATF swim in a myriad alphabet soup of NGOs and nonprofits propped up by Western nations and wealthy philanthropists that promote everything from fertilizer to food crops with enhanced nutritional content as solutions to world hunger. Together, these groups are promoting a Second Green Revolution and sparking a worldwide debate over the future of food production. The Gates Foundation alone has committed $1.7 billion to the effort to date.

There was nothing "green" about the first Green Revolution of the 1950s and 1960s. As population skyrocketed during the last century, multinationals pushed Western agriculture's fertilizers, irrigation, oil-thirsty machinery and pesticides on farmers in the developing world. Historians often point out that promoting industrial agriculture to keep developing countries well fed was crucial to the US effort to stop the spread of Soviet Communism.

The Second Green Revolution, which is focused on Africa, seeks to solve hunger problems with education, biotechnology, high-tech breeding, and other industrial agricultural methods popular in countries like the US, Brazil and Mexico.
Speaking of farming in Africa, let's not forget what
Gates does for medical patents
in the same continent. Here is a recent criticism we have not mentioned yet:
Still, millions with HIV in Africa have no access to these drugs, and there are signs of a dilution of the past decade's efforts to get everyone infected on treatment. New studies have shown ARVs reduce viral load to near zero, effectively making manifest the old activists' chant that "treatment is prevention."

But so far, funding has not kept pace with the need for AIDS treatment. The Global Fund to Fight AIDS, TB and Malaria failed to obtain even the minimum amount requested.

Mogae said he believes everyone infected with HIV has a right to these life-saving drugs, to treatment.

"But whether or not you have that right does not mean you will get them," he said.
The Gates Foundation is being criticised there too.
⬆
"Gates has created a huge blood-buying operation that only cares about money, not about people."
--AIDS organisation manager, December 2009 (New York Times)