Smearing competition, smearing opposition too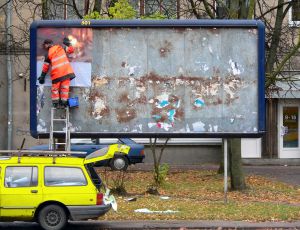 Summary: Aggressive AstroTurfing from Microsoft and its new department for mobile PR
JUST before Christmas, Homer posted a good summary that helps show another new example of Microsoft's shameful behaviour.
Microsoft's proxy PR tentacles, which even reached the FOSS world, typically not only promote Microsoft but also attack dissent. Watch out
for PR piece like this one which says
that "[a]ccording to [Microsoft's] organization's publicity arm" FOSS thinks one way or another. The voice of the public or the of FOSS community gets robbed by Microsoft intruders and this is a standard routine. We gave examples of this before.
Microsoft
AstroTurfing
is the process where Microsoft pretends to be members of the public that post innocent comments in favour of Microsoft and against Microsoft's competition. It is illegal, but if this sort of practice is done overseas, then regulations can be dodged. It is a legal loophole.
"Microsoft and Nokia shills caught astroturfing again," wrote Homer, who supports his allegation with a new article that says: "Last Friday, I wrote an article about the newly launched Nokia Lumia 800. The article was aimed to educate and inform readers and buyers about this latest smartphone from Nokia so that they could make a smart decision. However, this review ruffled some feathers and we saw an orchestrated pile of comments. The common factor in all these comments was use of abusive language that explains the motive.
"However, the surprise came when I decided to check the origin of these comments. The first comments that appeared were posted by none other than the employees and associates of Nokia and Microsoft. Especially one commentator, Harish, who later realised his mistake of posting comment from his official IP address (from India) and changed it later, is the one who had written the maximum (nine so far) abusive posts. I wonder, if this is called good PR practice at Nokia and whether they believe that everything can be bought like the ad-extravaganza they created in newspapers and TV channels?"
Here is
the source
. Bear in mind that Microsoft used similar dirty tricks for
Vista 7
promotion, as we showed around the time of its release.
Homer goes further by noting that "trolls in COLA [USENET] scoff at the suggestion they're also hired shills, but clearly this is fairly common. In fact I'd bet most pro-Microsoft nastygrams on the Web come directly from Microsoft. Average Joe knows too little about GNU/Linux to really care, certainly not to the point of launching a vicious tirade against it. Most Android users probably don't even know its Linux underneath, and Windows users merely endure the daily rigours of Windows, they're disinclined to "evangelise" it.
"So who are these vicious attack dogs, that spring-up in such a timely fashion, every time someone writes anything negative about Microsoft, it's products or "partners", or anything positive about GNU/Linux?"
Homer quotes: "Waggener Edstrom Worldwide Rapid Response Team [...] Burson-Marsteller... Washington, DC"
"In fact I'd bet most pro-Microsoft nastygrams on the Web come directly from Microsoft."
--HomerThe source of this? Microsoft's official page of PR contacts. We wrote about both firms before (see wiki page on Waggener Edstrom and this example of Burson-Marsteller AstroTurf), but "Waggener Edstrom explains its "Perception Management" services," notes Homer, who quotes: "Uncontrolled buzz can dramatically change perceptions of your brand. [...] The Narrative Network mines online dialogue and traditional media, even foreign language media, for mentions of your brand, your company, your key executives and your competitors. Then using a social networking algorithm, it associates what they say about your brand. [...] While we monitor your narrative network over time, or before and after a product launch or PR announcement, we will find new branches of a story [graphic flashes the phrase "Negative PR"]. This allows us to measure effectiveness of the PR messaging, and insert new messages or themes into your brand storyline, and deploy the right resources to keep the story on message, or adjust tactics to manage perceptions."

That is the transcript. Disgusting. This is the type of thing Microsoft does behind the scenes. It's like spying. When you see a blogger personally attacked for voicing opinions that upset Microsoft, watch out for comments that may in fact be arriving from Microsoft's PR firms and their minions. Here is the source of the transcript. Right from the horse's mouth.

"And as for Microsoft's other shill agency," writes Homer, "Burson-Marsteller [...] Hired A Former CNBC Reporter To Spread Lies About Google"

To quote: "The social network secretly hired a PR firm to plant negative stories about the search giant, The Daily Beast's Dan Lyons reveals—a caper that is blowing up in their face, and escalating their war.

"For the past few days, a mystery has been unfolding in Silicon Valley. Somebody, it seems, hired Burson-Marsteller, a top public-relations firm, to pitch anti-Google stories to newspapers, urging them to investigate claims that Google was invading people's privacy. Burson even offered to help an influential blogger write a Google-bashing op-ed, which it promised it could place in outlets like The Washington Post, Politico, and The Huffington Post.

"The plot backfired when the blogger turned down Burson's offer and posted the emails that Burson had sent him. It got worse when USA Today broke a story accusing Burson of spreading a "whisper campaign" about Google "on behalf of an unnamed client."

Here is the article. As Homer points out, "who is Facebook's closest ally?"


"Clearly we're well beyond the point of having to debate whether or not Microsoft astroturfing is a "conspiracy theory". It's a palpable fact."
--HomerAn article says: "As Google grows ever more powerful in techdom, and Microsoft's influence slips, the Redmond software giant is building closer and closer ties to Facebook. The Facebook-Skype deal today is more evidence that Microsoft and Facebook are in lockstep as they fight their mutual foe, Google. And it comes even while Microsoft awaits regulatory approval to conclude its Skype acquisition."

Here is the respective article.

"Clearly," notes Homer, "we're well beyond the point of having to debate whether or not Microsoft astroturfing is a "conspiracy theory". It's a palpable fact.

"But none of the above surprises me in the least, it's just nice to see it spelled out in black and white now and then, to vindicate the stand against gangsters like Microsoft."

Given that Microsoft employees ("TEs" as Microsoft calls them) were trying to defame me over the years (even comparing me to serial killer Unabomber), I probably have legal basis, but I would rather expose what this criminal organisation is doing, not sue. ⬆