Plan B: block GNU/Linux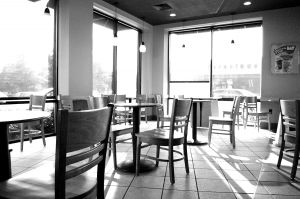 Summary: How protectionist plots help impede migrations to GNU and Linux distributions, especially now that Windows is a sordid mess
Since the major news about Sinofsky's departure we have been seeing a lot of bad news, including lawsuits over deceptive marketing:
None of this was enough for one guy, however, as Andrew Sokolowski is now suing Microsoft claiming that Microsoft is misrepresenting the device. While he's seeking class action status, unlike many class action lawsuits that are all about money, it's actually nice to see that he's not seeking any money -- just asking Microsoft to stop misrepresenting the product.
According to other news,
Vista 8
sales
are poor
. Microsoft Paul, a booster of the company,
says
:
Windows 8 Sales Well Below Projections, Plenty of v to Go Around



Sales of Windows 8 PCs are well below Microsoft's internal projections and have been described inside the company as disappointing. But here's the catch: The software giant blames the slow start on lackluster PC maker designs and availability, further justifying its new Surface strategy. But Windows 8's market acceptance can be blamed on many factors.
A PR mouthpiece,
whom Microsoft bribes
,
blames everyone but Microsoft
, shifting blame mostly to OEMs. So what do the OEMs say?
HP's "Todd Bradley says the tablet tends to be slow, is expensive, and is getting more attention than it deserves,"
says this report
about the flagship product:
Hewlett-Packard isn't overly impressed with Microsoft's Surface tablet.

Speaking in an interview published yesterday with IDG Enterprise, HP PC business chief Todd Bradley said that his company could "hardly call Surface competition," adding that the Microsoft-branded tablet is quite flawed.

"One, very limited distribution," Bradley said, listing what he feels are the Surface's greatest flaws. "It tends to be slow and a little kludgey as you use it....It's expensive. Holistically, the press has made a bigger deal out of Surface than what the world has chosen to believe."
This is Vista all over again. HP complained about it. Hewlett-Packard's Chief Executive Mark Hurd said to Ballmer: "Steve, I'm sure you're aware of this. Our call lines are being overrun." [by Vista complaints]
Vista
still is a mess
for those who use it. To quote a new rant:
Installing Vista SP2 is like dousing a burning turd


All that Microsoft can really do now is block Linux, which it managed to do on some hardware. Red Hat should have complained, not played along with
UEFI
. Look
where we are now
:


This is, obviously, bizarre. A vendor appears to have actually written additional code to check whether an OS claims to be Windows before it'll let it boot. Someone then presumably tested booting RHEL on it and discovered that it didn't work. Rather than take out that check, they then addded another check to let RHEL boot as well. We haven't yet verified whether this is an absolute string match or whether a prefix of "Red Hat Enterprise Linux" is sufficient, and further examination of the code may reveal further workarounds. For now, if you want to run Fedora[2] on these systems you're probably best off changing the firmware to perform a legacy boot.
As Michael Larabel
explains
, Red Hat is doing something selfish like Novell once did, and here is where we end up:
It turns out that for at least one of Lenovo's computer models, their UEFI implementation is explicitly checking for Windows or Red Hat Enterprise Linux and refusing to boot the UEFI-installed system if neither operating system is reported.

While initially it sounded like yet another SecureBoot issue with Linux, Matthew Garrett investigated and found that the UEFI on the Lenovo ThinkCentre M92p desktop was explicitly checking for the presence of "Windows Boot Manager" and "Red Hat Enterprise Linux" upon installing an UEFI-supported operating system. If the UEFI sees either string within the firmware's descriptive string, the UEFI won't let the system load.
Canonical and Red Hat should complain to antitrust authorities. They oughtn't rely on fair play with UEFI. Vista 8 is failing very badly, but a lot of hardware is being built these days to only run Windows. This is an injustice that must not be tolerated. Microsoft also uses software patents to suppress GNU/Linux adoption.
⬆