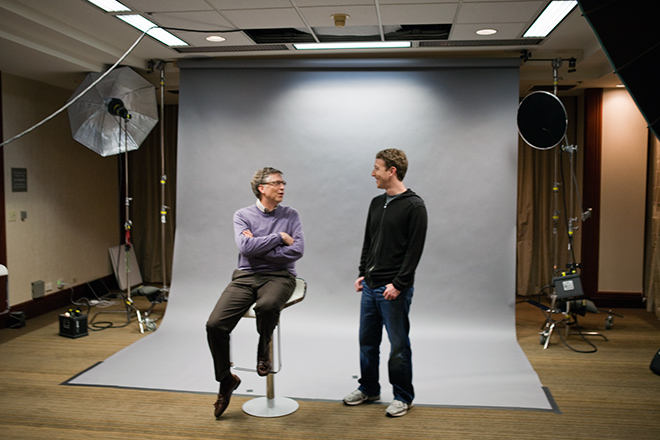 Gates, Zuckerberg Meet for Wired Cover Shoot (fair use)
Summary: Mark Zuckerberg gets closer to Microsoft not just on the technical/corporate front but also on lobbying, including non-technical and non-corporate lobbying
Bill Gates has been trying to acquire cheaper labour with fewer workers' protections. He recruited lobbyists such as the criminal Abramoff, who had also worked for Bill's father.
Recently, the partly Microsoft-owned Facebook, which
lobbies against Google with Microsoft-favoured AstroTurfers
, has been doing the same type of visa lobbying and "it's stocked with softers and thus only serves to forward their agenda using mark's money," reminds us a reader. Mark Zuckerberg is a Gates wannabe and he recently confessed he would have joined Microsoft if Facebook had not succeeded.
Facebook
is showing yet more signs of aligning with Microsoft, as Gates and Ballmer
both align with Zuckerberg
:
Mark Zuckerberg adds Bill Gates and Steve Ballmer to his FWD.us lobbying group



Facebook founder Mark Zuckerberg launched an immigration reform group, FWD.us, earlier this month, designed to promote innovation and investment in the US jobs market. After teaming up with some high-profile technology executives and venture capitalists to form the group, Zuckerberg is adding some more household names today: Bill Gates and Steve Ballmer.
Zuckerberg has also been lobbying schools, just like his role model, bribing them for change while pretending to help children and marketing it as such.
The
Gates Foundation
is again
being criticised for what it does to schools
. Teachers are catching on, but can they teach the wider population about it in spite of media ownership or bribery by the likes of Gates? Here is what the veteran educator writes:
Bill Gates's School Panopticon



The latest effort by Bill Gates to reform schools involves spending $5 billion on video cameras in every classroom ("Bill Gates Wants America to Spend $5B for Video Cameras in Every Classroom," Education News, Apr. 24). Reformers like the idea because they say it will prevent teachers from offering excuses for the failure of their students to learn. Of course, the cameras will also provide evidence of student misbehavior, which reformers ignore in their criticism of teachers.
For people in education to confront Gates it takes some guts because some
face retaliatory firings/suspensions for merely saying the truth
.
In India, where corruption levels are notorious,
education officials recently sold out to Microsoft
. A blogger of Indian descent
says they betrayed more than just software freedom, fair tendering, and national sovereignty
:
AICTE is putting Indian students under US surveillance



The All India Council for Technical Education (AICTE) may be an education body, but it needs quite some education itself. It's recent decision to 'force' it's students to use Microsoft's proprietary and vendor locked Online Productivity suite raises many serious questions.

[...]

Indian students under US surveillance

AICTE is also putting it's students data under the eyes of Microsoft where the company will know everything that these students do using its online suite. The US government will also have access to this user-data. Unlike Google Microsoft doesn't stand for user's rights. The company very closely works with the US government to support bills like SOPA and CISPA. Since Microsoft is a US company, and by using its cloud service the US government will have direct access to the data of these students and AICTE is making a huge mistake by doing so.
A former FBI official has just publicly admitted that the US collects call recordings and digital communications from all over the world. It's not only illegal but also expensive, counter-productive, and bound to lead more people to face-to-face conversations, especially those who plot to commit acts of violence (so those under surveillance will be law-abiding citizens or dissidents).
Facebook too is US surveillance. Tying all of this together, what we have here is a bunch of globalists seeking to control and brainwash young people while also devaluing workers and leaving college graduates out of a job. It's all about power. All that lobbying has got nothing to do with education, opportunity, or public good; it is about the private profit of very few billionaires like Gates and Zuckerberg. Sociopaths should never be given so much power.
⬆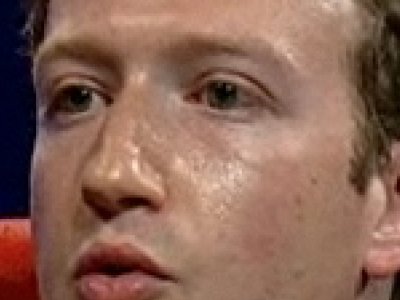 "i'm going to fuck them, probably in the ear.. . I have over 4000 emails, pictures, addresses, sns, people just submitted it, i don't know why, they "trust me", dumb fucks"
--
Mark Zuckerberg