The Calls to Fire Steve Ballmer
Dr. Roy Schestowitz

2013-07-30 17:16:30 UTC
Modified: 2013-07-30 17:16:30 UTC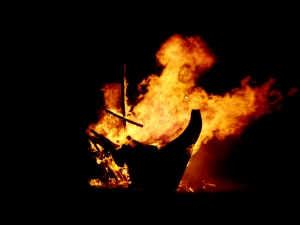 Summary: The man behind strategic flukes, including racketeering and oversupply, is asked to go (by shareholders and the press)
Ballmer has turned Microsoft into a company of patent terrorism and after the Surface oversupply fiasco [1, 2, 3] (and more financial damage) one news site calls for elimination of Ballmer:
Microsoft CEO Steve Ballmer has revealed a sweeping corporate reorganization of the company which scraps its longtime business model of pitting each of its internal units against each other for competitive purposes, in favor of an all-for-one model which has everyone at Microsoft working toward the same larger goals. The mere fact that it's taken Ballmer thirteen years to figure this out is enough to cast doubt on his ability to lead Microsoft in this century. But a look at the near total lack of successes under his tenure is enough to make the case for his outright ouster.
Other sites and some shareholders agree.
Ballmer has
already admitted blame
and took responsibility. To quote this second source: "Microsoft CEO Steve Ballmer has admitted that the company built too many Surface tablets, and it's not selling as many Windows devices as it wants. During an internal town hall event earlier this week, Ballmer and COO Kevin Turner both addressed the recent $900 million hit for Surface RT and the sales pace of Windows across various devices."
Ballmer needs to go. He is a fierce enemy of Free software and nobody really trusts him.
⬆
"We believe every Linux customer basically has an undisclosed balance-sheet liability."
--Steve Ballmer