The March of the Microsoft Moles
Dr. Roy Schestowitz

2013-08-24 01:15:13 UTC
Modified: 2013-08-23 20:16:07 UTC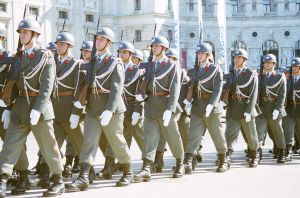 Summary: Steven Sinofsky joins Silver Lake's friends at Andreessen Horowitz and OpenLogic, which is run by a man from Microsoft, joins the Rogue Wave
When Microsoft destroyed Nokia we were not shocked because, given Elop's history before Microsoft, we predicted Elop would be trouble wherever he lands since the moment he left Microsoft (well before joining Nokia, making it a vassal of Microsoft). A lot of those who depart from Microsoft proceed to polluting other organisations (public or private).
Sinofsky, who is
no longer at Microsoft
, has
just joined a venture capital firm
which is
close to Silver Lake
, the Microsoft proxy we have criticised a lot. It helps Microsoft abduct companies.
Speaking of abduction,
the company run by a Microsoft veteran to distort FOSS (mostly by twisting facts)
has just been taken over by Rogue Wave
(aptly named). To quote the press release:
Rogue Wave Software announced today that it has acquired OpenLogic, Inc., the leading provider of cloud-based open source software management solutions, support, and consulting. Broomfield, Colorado-based OpenLogic offers a platform, OpenLogic Exchange(OLEX), which enables software development teams to leverage the breadth and innovation of open source software.
Microsoft does not always need to infiltrate entities in order to influence them. When it comes to the NSA, for example,
Microsoft just bends over by selling out its customers in exchange for government favours
. More on government favours in the next post...
⬆