False alarm about "trolls"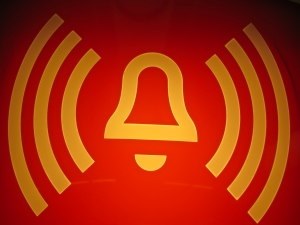 Summary: The debate about scope of patents in the United States still misguided if at all existent as both Michelle Lee and the GOP obsess over "trolls"
OUR morning articles regarding the latest EPO propaganda and regarding EPC 2000 violations by the EPO focus heavily on violations and ethical issues in Europe, but what about north America? We have not taken our eyes off the ball, only accumulated information over the past week and a half. Today we would like to highlight some news and share a summary thereof.
As our readers may recall from last year, the GOP
made noise
about
patent reform
, which of course was inherently flawed (GOP exists to serve large corporations, not public interests). "GOP prepares assault on 'patent trolls'," said
this headline from The Hill
several days ago, but it's quite an ambitious claim with little substance. Well, in the interests of big corporations GOP wants to crush small trolls, but not big trolls such as Microsoft. Here is what
The Hill
wrote: "Congressional Republicans see legislation advancing "early this year" to address the problem of "patent trolls," and advocates are gearing up for the fight.
"Republicans are bullish on their chances of passing changes to the legal system to combat so-called "patent trolls" who are accused of extracting settlements with threats of frivolous litigation.
"Legislative action has support from both parties and President Obama, raising the prospect that a bill could become an early bipartisan achievement of the new Congress.
"At a time where there are a lot of differences between the political parties here in Washington, it seems to be one area certainly among others, where the White House, where Republicans and Democrats all agree that we need to pass legislation," Senate Majority Whip John Cornyn (R-Texas) said last week, during the nomination hearing for President Obama's pick to lead the U.S. Patent Office."
What is the GOP's plan for very wealthy and large trolls like Microsoft or its trolling proxy
Intellectual Ventures
? Passage of costs won't stop them. It's another political charade; both political parties (the US really has only two that 'count') claim they want patent reform, but both offer more words than actions and even the words -- let aside actions -- don't echo the public's best interest and will.
Michelle
Lee
, in the mean time, is
receiving attention
because she speaks about patent trolls. She is
showing sympathy towards trolls
, saying that the term "troll" is not helpful. Either way, it's the wrong thing to focus on. The issue much greater than trolls is patent scope; the
USPTO
is boosting its 'sale' of patents, with
92% of patent applications ending up as 'success'
and the number of granted patents growing rapidly (not a good sign as patent lawyers would like us to believe by conflation with innovation).
"Outlining her vision for the U.S. Patent and Trademark Office," says the lawyers-centred site, "Deputy Director Michelle Lee—whose nomination to head the agency is pending before the Senate—on Thursday stressed quality and innovation in an hourlong talk before a Washington think tank."
If she gets installed (promoted) as the USPTO's Director, then we can expect little or nothing to change for the better. Like Obama, she would be just the "Hope" Director, of the fake "Change" Director. Look what a
disaster David Kappos turned out to be
.
While some sites
continue trying to solve the troll issue rather than the scope issue
(trying to pool together resources for fighting back, not reforming the system itself), we are left disappointed as the debate that used to exist (and thrive) over software patents is now marginalised. "Tracking demand letters is not the only defense," wrote Steph, "I get that. But if those who have been hit by trolls would expose the details then maybe, just maybe, we could build out own Troll Field Researchers Organization, graph the information, hunt them all down, and rid the business landscape of this plague."
How about just targeting their patents and those who issue the patents in the first place? It would tackle the problem at the root.
Last year
SCOTUS
undid
what CAFC had done for decades
(authorising the patenting of software patents).
TechDirt
says
that SCOTUS "Smacks Down CAFC Yet Again: But This Time It May Help The Patent Trolls". To quote
TechDirt
: "Another Supreme Court ruling... and another smackdown of CAFC, the Appeals Court for the Federal Circuit that handles all patent appeals. This regular smackdown of CAFC by the Supreme Court has become such a recurring story that it would almost be surprising if the Supreme Court took a patent case to do anything but smackdown CAFC. The key issue here is that the Supreme Court basically has taken away CAFC's powers to review a patent directly to determine if the patent itself is valid or not. Instead, it can only review the district court's findings, to determine if there was an obvious error by those district courts in handling claim construction. While this takes away power from CAFC, it actually is seen as beneficial to patent trolls, since (especially lately), the now-chastened CAFC has suddenly been rejecting patents left and right. But that might stop now as the CAFC's ability to do that is now greatly limited."
In other news, while Apple propaganda sites keep bragging about Apple patents on software [
1
,
2
], including in my field of expertise (computer vision), the British media
says that fear of Apple patents is decreased
. "At the start of 2015," says
The Register
, "various developments suggest that the playground bullies of the past will lose a lot of their power. Qualcomm is on the defensive in China, while the holders of fundamental mobile patents are hitting back against Apple."
It is reported elsewhere that
Namco's patent on loading screens (yes, loading screens!) is now expired
. "In 1995," says
GameSpot
, "Namco secured a patent for loading screen mini-games, but 20 years later it's about to run out. Danny investigates it's effect on the industry, and what this might mean for the future of loading screens."
Such patents should never have been granted in the first place. Just because you do something "on a computer" or "over the Internet" does not make it innovative. Watch
this other news
about yet more software patents dying in the US, this time affecting so-called 'social media' (surveillance) platforms. As Lexology put it: "The process of creating "link relationships" between documents and personal profiles used by Facebook®, LinkedIn®, and other social media platforms came under fire in October 2012 via a patent infringement suit filed by technology company Bascom Research, LLC. Facebook®, LinkedIn®, and three other network software companies were named as defendants in that suit. More than two years later, and in the wake of the seismic ruling issued by the U.S. Supreme Court in Alice Corp. v. CLS Bank Int'l, Bascom's challenge came to an unsuccessful end when the U.S. District Court for the Northern District of California determined that Bascom's patents for the linking technology were invalid as being drawn to abstract ideas."
Here again we see an example where software patents are crushed by Alice. Don't expect patent lawyers to cover a case such as this. They prefer to mislead or lie by omission, giving coverage only to cases where patents on software endure a Court's assessment.
According to
this new article
from David Kravets, not only software patents are being crushed, narrowing the scope of patenting. "The Supreme Court in 2013 struck down Myriad Genetics' patents of the human genes BRCA1 and BRCA2," he writes. "Mutations of those genes have been linked to a higher risk of breast and ovarian cancer. The patents had given Myriad a monopoly over medical testing of those genes in a bid to detect early signs of cancer, often charging women $3,000 per test or more."
"Patent litigation over human gene breast cancer testing is ending," says Kravets, perhaps ending a sad chapter in the history of patent expansion.
⬆