"Mission-critical" and "Windows" are not possible to mention in the same sentence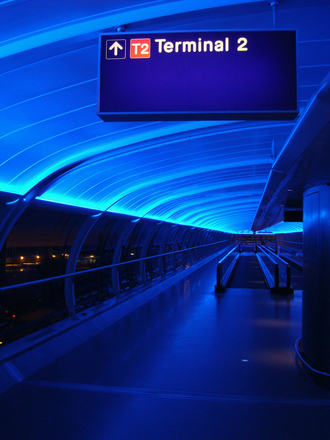 Summary: The terrible security (by design) of Microsoft Windows is causing all sorts of very serious and collectively expensive issues
NOW that Rianne and I are back from vacation (Manchester Airport is shown above) we are amused to see even Dan Goodin, a selective basher of Free software, covering this latest blunder from Microsoft (affecting Vista 7). Sosumi dropped this pointer last night in the #techrights IRC channel and since then the word has been spreading rather quickly. Dan Goodin finally writes about the Microsoft Windows botnet (Windows Update, for a change) and Microsoft rushes to do 'damage control' by going after journalists. To quote Goodin:
"Microsoft said a highly suspicious Windows update that was delivered to customers around the world was the result of a test that wasn't correctly implemented. "We incorrectly published a test update and are in the process of removing it," a Microsoft spokesperson wrote in an e-mail to Ars. The message included no other information." Yeah, whatever. It's hard to refute something like that, but it may as well be a lie. It would be hard to prove what actually happened unless someone from the inside (like a whistleblower) got contacted. It's all secretive and proprietary. Here is what
the British media
(Goodin's former employer) wrote: "The Register poked Microsoft about the issue, and a spokesman told us: "We incorrectly published a test update and are in the process of removing it." "How that sort of thing happens, though, we're not totally clear on. The bizarre update has certainly confused a load of Windows users, who hit the support forums in search of answers. "Beginning with Windows 10, Microsoft has begun touting a new strategy of "Windows as a service," where updates are continuous and automatic, and only enterprise customers are given the option of refusing them." When the Microsoft botnet (
commandeered by the NSA and not just Microsoft, which grants the NSA access
) goes awry we should all be reminded of the importance of software freedom. Windows Update, with automatic invocation in particular, is a truly terrible thing (
even in Free software
). Not only state-sanction spies but crackers too can exploit it, through back doors for example. The monopolist knows that people are increasingly worried about all this remote control-like functionality. Microsoft Peter now comments [1] on mass surveillance (even on keystrokes) in
Vista 10
after
Microsoft admitted that mass surveillance is very much intentional, not a glitch
. People inside Microsoft told me that it's only getting worse (at development stages) and bound to get worse by the next release of Windows. In other news,
proprietary Windows and proprietary RAR now facilitate remote access by secret agencies
(see this
discussion
). To quote
Net Security
: "A critical vulnerability has been found in the latest version of WinRAR, the popular file archiver and compressor utility for Windows, and can be exploited by remote attackers to compromise a machine on which the software is installed." The press hardly covered this. Instead it got obsessed with "XOR DDOS". Weak passwords are to blame, not GNU/Linux, but all the headlines name "Linux". There are
finally some decent articles about it
, not FUD from Microsoft boosters and insecurity firms (looking to sell their services). Another bit of FUD came from
The Inquirer
last week (mentioned in our daily links).
The Inquirer
changed the headline after falsely accusing/blaming Linux, merely because the acronym XFS was mentioned (purely Windows in this case, not related to the Linux file system). Here are some articles about it [
1
,
2
,
3
,
4
,
5
,
6
,
7
,
8
,
9
,
10
,
11
,
12
,
13
,
14
]. In short, lots of ATMs are being exploited not because of Linux but because they don't use Linux. This is because of Windows. What kind of company
STILL
uses Windows in ATMs and banking in general? This is a platform of botnets and back doors, it's simply unfit for purpose. Guess who pays the price for clueless technologists who put Windows in banks (which can receive bailout from taxpayers)? Just imagine where we would be if airplanes ran Windows...
â–ˆ
Related/contextual items from the news
:
The second category is personalization data, the things Windows—and especially Cortana—knows regarding what your handwriting looks like, what your voice sounds like, which sports teams you follow, and so on. Nothing is changing here. Microsoft says that users are in control, but our own testing suggests that the situation is murkier. Even when set to use the most private settings, there is unexpected communication between Windows 10 and Microsoft. We continue to advocate settings that are both clearer and stricter in their effect.