What the media wants us to believe it can make many actually believe, by sheer force of repetition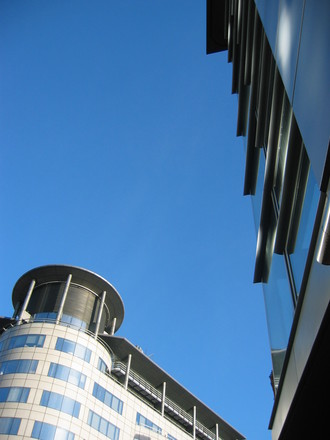 Summary: Despite Microsoft's continued assault on Linux and on Android (using software patents, which it still discreetly lobbies for), some figures in the media are perpetually peddling the Microsoft-serving lie that 'Microsoft loves Linux'
T
HE land of the insane would have us believe that free thinkers are the enemy and indoctrinated peons are model citizens. The corporate media would have us believe that Microsoft, which attacks Linux, actually "loves Linux" (because Microsoft's CEO said so). We very much doubt that our existing readers believe the nonsense from Microsoft, but just in case, here is a refutation of some of the latest media propaganda. Microsoft is not the only one attacking Linux with software patents; its own patent trolls do too, so it's not always so visible on the surface.
Let's start with
this new report
about
Intellectual Ventures
. Remember who created and runs Intellectual Ventures.
"A shell company with a patent linked to Intellectual Ventures," explains a trolls expert, "the world's biggest patent-holding company, has quietly filed a new lawsuit in the Eastern District of Texas against a vast range of computer peripheral makers and sellers."
They are specifically trying to tax all USB hubs, which run BSD or Linux (usually Linux). Earlier this year we showed that Intellectual Ventures was also attacking Android, which uses Linux and parts of GNU. We wrote several articles about it. Again, remember who created and runs Intellectual Ventures. Remember who subsidises this.
"Remember who created and runs Intellectual Ventures."Several months ago we reminded readers that there was no "new Microsoft" because despite the change of CEO the company was still extorting Linux using patents (it was Kyocera at the time, not the first under Nadella's lead).


"It turns out that Microsoft's newly found love for Linux, under the leadership of Satya Nadella, is more than infatuation."
--Swapnil BhartiyaSwapnil Bhartiya, who is of Indian descent, proudly shows two CEOs who are also of Indian descent, in an effort to paint Google and Microsoft as making peace (the misleading headline, maybe chosen by the IDG-appointed editor, says "Microsoft ends patent disputes with Google"). Swapnil is wrong though and he is not alone (LXer's very top news item at this moment says "Google, Microsoft kiss and make up in patent fight truce", linking to The Register). He seems to have been successfully brainwashed based on his recent articles, e.g. [1]. Microsoft is still suing Android (and by extension Google) using patents. Microsoft is doing this from many different fronts, its private patent trolls included. There is no peace here or even an end to the disputes. It's just about the Motorola case (predating Google's takeover of parts of Motorola). This whole Google-Microsoft news is about the Motorola case, but some try to frame it as something that it's not (they hardly even mention Motorola). Microsoft is clearly still attacking Linux (including ChromeOS and Android) and patents are its weapon.

To quote the erroneous opening paragraph of Swapnil (not the editor's): "It turns out that Microsoft's newly found love for Linux, under the leadership of Satya Nadella, is more than infatuation."

Complete nonsense. Swapnil must not have paid close enough attention to all the patent battles Microsoft waged and continues to wage, even under Nadella's management and after the "Microsoft loves Linux" lie.

Microsoft still launches new patent assaults on Linux, via patent trolls. If that's not enough, there are also direct attacks. As Microsoft's Mouth, Mary Jo Foley, put it the other day, "Microsoft and peripheral and tablet maker I-O Data Device have renewed and extended their patent agreement to cover various I-O Data Linux and Android devices."

These are Microsoft's words, putting lipstick on a pig because we are dealing with racketeering here (see the Racketeer Influenced and Corrupt Organizations Act).

Racketeering by Microsoft is described so gently by Microsoft social media accounts and this press release. Microsoft just loves Linux like the Mafia likes the people whom it extorts because they shell out money. Microsoft 'loves' Linux so much that it continues to extort it using patents, but some people are continuing to pretend there is a 'new' Microsoft that supposedly 'loves' Linux. It beggars belief.

Microsoft, a supporter and booster of patent trolls like MPEG-LA, has caused so much damage to GNU/Linux. Among the famous problems is the inability to play some media files, even in places where software patents are not valid at all. See this new article about an imminent reprieve:


MP3 Decoding Patent Is Expiring, Linux Distro Could Integrate It by Default



The MP3 decoding patent is one those things that seems pretty harmless and present in pretty much any device around us, but it's actually something that generates tons of money per unit for Fraunhofer and Thompson. Linux distributions need to offer this feature and it means integrating a proprietary solution, although there is some hope now that the patent seems to have expired.
The problem here isn't just Fraunhofer and Thompson but the cartels that encapsulate the patents -- cartels that Apple and Microsoft support. According to
some
new
reports
, Microsoft wants tracking devices on people's hands and then patents the terrible 'idea' (probably to be used to sue Android companies later, or demand money to settle out of court). Microsoft embraces "openness" and "choice" like superpowers (e.g. Red Army or US Army) embrace "freedom" and "democracy". Microsoft calls it "embrace, extend, extinguish" and expects us to view Microsoft as an ally of convenience.
Cade Metz, a Microsoft and Bill Gates booster,
seems to want people to forget that Microsoft is still attacking Linux using patents
(see quote below in [4]). It was
crossposted in other sites
when a lot of sites, including
Microsoft's own sites
, tried to paint Microsoft as 'embracing' Linux [
1
,
2
,
3
,
4
,
5
,
6
,
7
,
8
,
9
,
10
,
11
,
12
]. Even some Linux-centric writers fell for it ([2-3] below).
For those who wonder why we have been covering the
EPO
so heavily as of late, stay tuned. The corruption at the EPO nicely connects to Microsoft, as we shall show in the coming few days. The criminal gang known as Microsoft views itself as above the law, much like the EPO operates outside the rule of law and works closely with Microsoft behind the scenes. According to
this tweet from last night
, "Microsoft [...] will work together on UPC" and to quote the relevant bit from the article: "They will also lobby for specific rules on a unified patent system throughout Europe."
Yes, Microsoft still lobbies for
software patents in Europe
and for US patent reign over Europe (corporations from outside Europe to ban/embargo products in Europe). It's just that Microsoft is more discreet about it. The monopolist prefers to undemocratically write new laws, undetected by the public.
⬆
Related/contextual items from the news
:






After revealing Azure Cloud Switch, a Linux kernel-based operating system for developing software products for network devices, Microsoft just announced that they decided to choose Ubuntu for their first Linux-based Azure offering.





For years, Microsoft actively worked to suppress Linux, a computer operating system whose underlying code is freely available to the world at large. It once threatened legal action against businesses that used the open source OS, insisting that Linux infringed on patents underpinning its flagship Windows operating system.