US Congress Should Investigate EPO and Battistelli, Not Just WIPO and Francis Gurry
Dr. Roy Schestowitz

2016-05-05 12:22:46 UTC
Modified: 2016-05-05 12:22:46 UTC
EPO is not really European (US firms rely on it), so it shouldn't be unthinkable for the US to launch a probe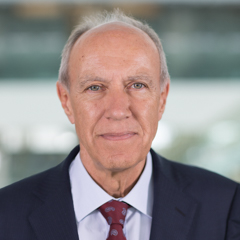 Francis Gurry. Photo source: WIPO
Summary: The US takes more and more actions against WIPO for abuses against workers, but why not the European Patent Office (EPO) as well?
EARLIER this year we mentioned Federal/US scrutiny against WIPO. Why go only as far as WIPO though?
Crucial fact to note here is that both Gurry and Battistelli (two notorious self-righteous sociopaths) competed for the same WIPO post. Members of the US Congress should investigate
EPO
abuses (it's not a European body but an international one), but instead they go after WIPO ([1] below). The main difference is that EPO employs European citizens, whereas WIPO employs (and habitually abuses) US citizens, among others.
There is meanwhile a WIPO event in Geneva (Europe) and it is expected to have software patents promotion, as
Benjamin Henrion noticed yesterday
(Battistelli and his EPO maximalists surely would approve such a move).
⬆
Reference/s
:
WIPO Director General Francis Gurry was investigated after charges were levelled by a deputy director that he wrongfully ordered DNA samples to be taken from several unknowing staff members, and that he improperly influenced a WIPO contract to steer it toward a particular businessman. The congressional members said Gurry is "engaging in a lobbying effort to prevent disclosure of the report or to have the report heavily redacted." Redacted means sections are blacked out.