Photo credit
:
British government (official profile)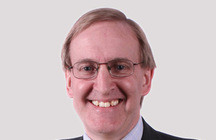 Summary: The British economy, which is dominated by SMEs, would be greatly harmed by the Unitary Patent if it ever became a reality, but echo chambers of the patent microcosm intentionally misrepresent such businesses and lobby politicians


THE EPO's management, led by an autocrat who has promoted the UPC for many years, would like us to believe that the UPC is an SME 'thing' (the very opposite is true).

Yesterday we saw MIP, which organised UPC propaganda events (funded by the usual suspects), trying to piggyback Sean Dennehey for UPC promotion. We wish to ensure that Dennehey knows what/who the UPC really is for, as these UPC propaganda events were set up specifically for the purpose of brainwashing public officials. The people who organise and fund such events are chronic liars, as we have chronicled here for a number of years. "Dennehey took on the role of acting chief executive following the Brexit vote earlier this year," MIP explains, "when the IPO's former head John Alty moved to the newly created Department for International Trade."

Dennehey is actually a good guy. Since he took over the UK IPO (or UK-IPO) he has done something useful for a change -- something that can help small businesses. He oughtn't be seduced into the toxic illusion that the UPC would somehow help SME; it would, in reality, harm them the most.

The article from MIP is behind a paywall, but based on what is said about it (e.g. this tweet which says "Sean Dennehey outlines UK's 'very firm commitment' to #UPC in wide ranging interview in @ManagingIP"), Dennehey simply ignores the fact that UPC is not compatible with Brexit and would definitely harm the UK, all for the gain of patent trolls, foreign companies, and their lawyers, which may (not necessarily) be based in London.

Why is the UPC highly unlikely to happen in the UK? revisit this 7-part series:


We remind readers that
Lucy has just left her job
, after she foolishly promoted the UPC, defying logic and even getting slammed for it by domain experts. As
this comment from yesterday put it
: "And the Baroness is now moving on (to presumably greater things rather than as any disciplinary action). New hand on the tiller? And which direction will the joining go? Steady as she goes, or hard about and head for safe waters??" Even an ode was put together about this (already!) and it spells out "SACKED":
S o Lucy lasted 24 weeks at full throttle A UPC genie needs to be squeezed back in the bottle C ould be a rolling stone gathers no moss K ing Batters loses a chinchilla,is mourning the loss E ager beaver sought to lay the ghost D id Lady Garden apply for the post?
Sean Dennehey ought to know, based on discussions he had with EPO staff, that not everything he is being told by Battistelli is true. That's applicable to the UPC as well.
He has already resisted Battistelli in the last meeting (disciplinary procedures 'reform' in October) and
resisted the exile of the appeal boards last week
(latest meeting). The latter vote did not manage to sway the overall balance against countries whose vote Battistelli is
allegedly buying
, but it sends out the message that large European economies don't act like
chinchillas
of Battistelli. They increasingly antagonise this crazed tyrant who is burying the Office and greatly harming stakeholders (like EP holders).
The EPO should actually staff the grossly understaffed boards, but all it does under Battistelli is
throwing of interns at them
(tweet from yesterday,
along the same lines as earlier this month
); that's how Battistelli kills them (
along with other measures
), some say in order to demonstrate their 'failure' (same tactics which are being used against the NHS) and then propose UPC as the 'fix'.
⬆