And proponents of software patents seem pleased, as science and technology were put in the hands of people who understand neither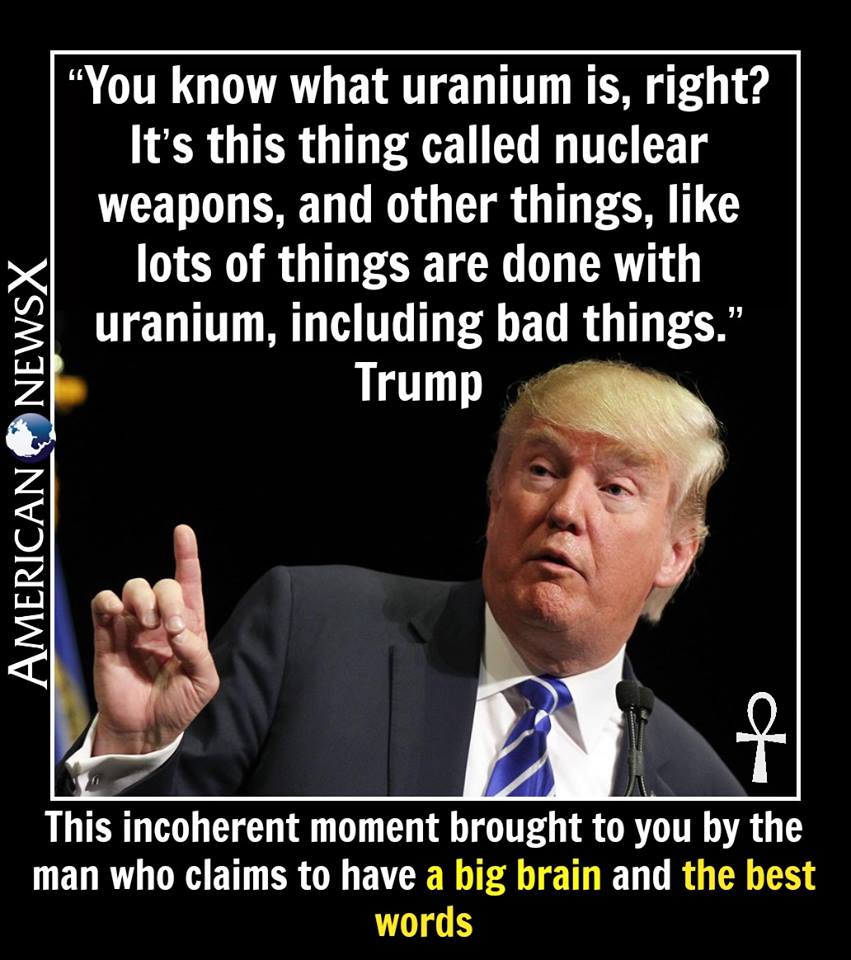 Summary: The US patent office is at risk (if Trump gets his way) of being dominated by law firms rather than people with a background in science and technology
THE administration of Donald Trump is becoming a threat to Alice and to the Patent Trial and Appeal Board (PTAB), both of which led to the demise of software patents in the United States. The latest step towards this was the nomination of Iancu, a person from the legal 'industry', not a technical industry. We wrote several articles about him (at least four [1, 2, 3, 4]) because we try to figure out where he stands on key issues. If he becomes USPTO Director, then his personal beliefs (probably tied to his financial interests) can become policies.
"But Iancu does have a high-profile 'industry' background... in his law firm. That too they consider to be an industry, albeit not one which produces anything but paperwork."A proponent of software patents and trolls likes Iancu. He paints him as a blank sheet/slate even though Iancu is not at all new to this area (unlike Battistelli, for instance). "He doesn't have the high-profile industry background of some recent directors such as David Kappos or Michelle Lee," IAM wrote, "and has not been politically active like other recent post-holders Bruce Lehman, Todd Dickinson, James Rogan or Jon Dudas. What's more, Iancu eschewed publicly campaigning for the position and has eschewed all public opportunities to outline where he stands on various key topics."

But Iancu does have a high-profile 'industry' background... in his law firm. That too they consider to be an industry, albeit not one which produces anything but paperwork. His positions are not so mysterious/cryptic at all, for he has written all sorts of things over the years, at times "showing support for software patents," (without having written a single computer program) based on this new report from Law 360. To quote what wasn't enveloped behind an impenetrable paywall:


Although he has a relatively low public profile, U.S. Patent and Trademark Office director nominee Andrei Iancu has written extensively on issues he could address during his tenure. From showing support for software patents to pushing back against criticism of the Eastern District of Texas, here are some of the views he has expressed in print.

Iancu, the managing partner of Irell & Manella LLP who was nominated Friday to lead the USPTO, has authored numerous articles in legal journals over the years.
We have reasonable doubts and legitimate reasons to worry about Iancu. Although software patents are collapsing in US courts, the USPTO continues granting a lot of them. Even Free/libre software has been targeted, as in the case of Blockchain [
1
,
2
,
3
]. What's needed at the USPTO right now is a leader who recognises and accepts
Alice
, hence stopping further granting of software patents.
Blockchain, based on
this new report
, is being poisoned yet again by a bunch of USPTO patents. To quote:
Leading cryptocurrency startup Coinbase received in mid-August a patent related to a security system for storing and distributing private keys.

The USPTO approved and published the patent on August 15, reports Econotimes.com. Entitled "Key ceremony of a security system forming part of a host computer for cryptographic transactions', the patent lists former Coinbase engineers James Hudson and Andrew Alness as inventors, CoinDesk reported. The patent application for "key ceremony" was submitted in 2015. The startup has filed a number of patents related to security of private keys in the past.
These are clearly software patents, patent-ineligible under
Alice
. Why are these still being granted and when will PTAB get around to invalidating them (probably upon petitions)?
⬆