Nom nom nom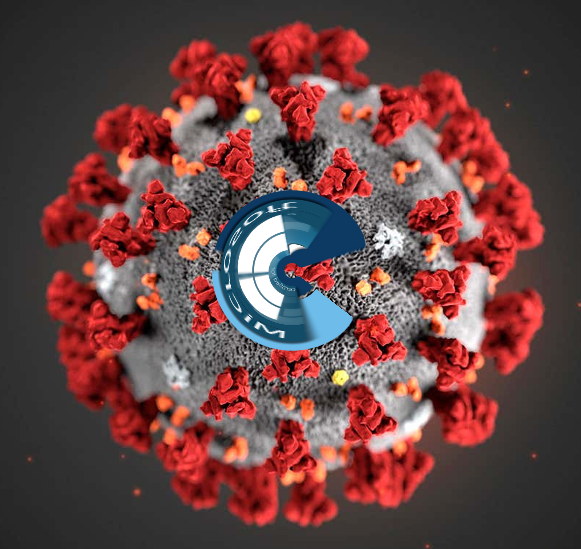 Summary: Microsoft is taking over the bodies of healthy projects, infecting the hosts in order for them to become slaves of the proprietary parasite; there's still no (known) cure, but we're familiar with the symptoms
THE Linux Foundation is dead if not simply defunct. Originally, back in 2007, it at least felt like it existed for a community. It even used the word community, which was gradually removed over the years before the goal became stealing from communities, passing everything they made gratis and libre to few massive corporations that spy on people and abuse them in many other ways. The Linux Foundation will defend this practice by claiming that this was its goal along. Well, if that's truly the case, then it's better to just shut it down at this point; it only does a lot of damage. It is a hostile entity.
Yesterday the Linux Foundation-run Linux.com (now edited only by Swapnil Bhartiya) fed
this new Microsoft propaganda piece
. Bad taste? No. Bhartiya said, some time earlier this month, that he "admires" Microsoft.
So Linux.com is now controlled entirely by someone who admires Microsoft. Get it?
For those who don't wish to click directly on the FUD piece, let's just say that CBS (owner of TechRepublic and ZDNet) pays Microsoft propagandists like Mary Branscombe (
decades
in the same
de facto
"Microsoft mole" role) to Googlebomb "Linux" with Microsoft proprietary software.
But wait, there's more!
On the same day (i.e. yesterday) the Foundation's site in its official blog
did yet another long piece from Perlow
, who
came from Microsoft to tell us, in the Foundation's official blog, that Linux Foundation isn't about Linux anymore
.
It was the start of last year that we started openly blasting the Foundation, which we dubbed "Zemlin PAC" (because of the way it operates). I had been wanting to speak about this for years, but I worried it would do more harm than good. Nowadays, however, it seems increasingly clear that Free software would benefit greatly if Linux Foundation just shut down because today's Linux Foundation works not for Linux but
against
it. This isn't just disturbing, it's a form of corruption. There are antitrust questions at play! The Foundation recently (quietly) added
a fourth Microsoft executive to its management
. Yes, four! In a few months it grew to four. Now the official Foundation blog is composed by someone from Microsoft (shades of what happened to OSI).
Did Microsoft buy the competition?
Regarding the content of what Perlow (from Microsoft) wrote, it's selling proprietary software for companies that pay the Foundation. This LF CII 'study' is not about raising awareness as much as it is about helping proprietary and Microsoft-connected companies sell FUD to promote their harmful agenda through something called "Linux" and a university for the veneer of "scholarly"; it's a marketing stunt, which generated nothing but negative press coverage
for nearly a month now
.
"In summary," Perlow wrote
on behalf
of the Foundation (Microsofters now speak for the Linux Foundation?), "the Linux Foundation supplies communities with a repeatable, proven governance model as well as value-added support programs to help communities maintain and scale. The ultimate goal is that our communities become healthy upstream projects that your organization can rely on as secure, and well-maintained upstream open source projects in your software supply chain."
What next? A GitHub link?
So the Linux Foundation's blog posts are attacking and smearing Free software for Microsoft proxies that commissioned this 'study'... composed by... people who worked for Microsoft. The Linux Foundation is anti-Linux. They keep doing it!
"Microsoft did this to OSI, to LF, to Docker and now it is doing it to Kubernetes."To deny this is to harm oneself. The media likes to ignore this, but we won't. It's rather clear for everyone to see (once the details are exposed and put together).

Microsoft did this to OSI, to LF, to Docker and now it is doing it to Kubernetes. Embrace. Extend. Extinguish with Windows. The Register's Microsoft Tim -- like Mary Branscombe at TechRepublic -- wrote about it yesterday. Microsoft's agenda in the media is promoted by people whom Microsoft bribes, yet we're supposed to treat it all as "normal".

Also yesterday, as covered in [1, 2] with the original here, it turned out that Microsoft now pays one of the main companies behind LibreOffice (oh!) to make OpenGL more Windows-oriented. Microsoft has long leveraged DirectX to make it a "Windows world" and Collabora is being paid to help this agenda.


"COVID-19 is clearly not slowing the plague which is Microsoft moles."There are countless examples of this every day and even Sudeshna Sur (Red Hat) promoted as recently as yesterday proprietary software prisons of Microsoft (GitHub) for one's code, even in Red Hat's site.

Call it entryism or infiltration or whatever. Better yet, focus not on terms or labels and instead check what Microsoft does to what used to be its competition. Does it looks OK to anyone out there that Microsoft hijacks the voice of the Linux Foundation? It's as bad as (hypothetically) seeing oil companies controlling Greenpeace.

Do something, Mr. Torvalds. All the above evidence is from yesterday alone; COVID-19 is clearly not slowing the plague which is Microsoft moles. ⬆