The World Wide Web is Shrinking and Microsoft's Share in Web Servers is Down to Just 3%
Dr. Roy Schestowitz

2022-08-13 00:56:02 UTC
Modified: 2022-08-13 01:02:14 UTC
From the Web Server Survey published a fortnight ago...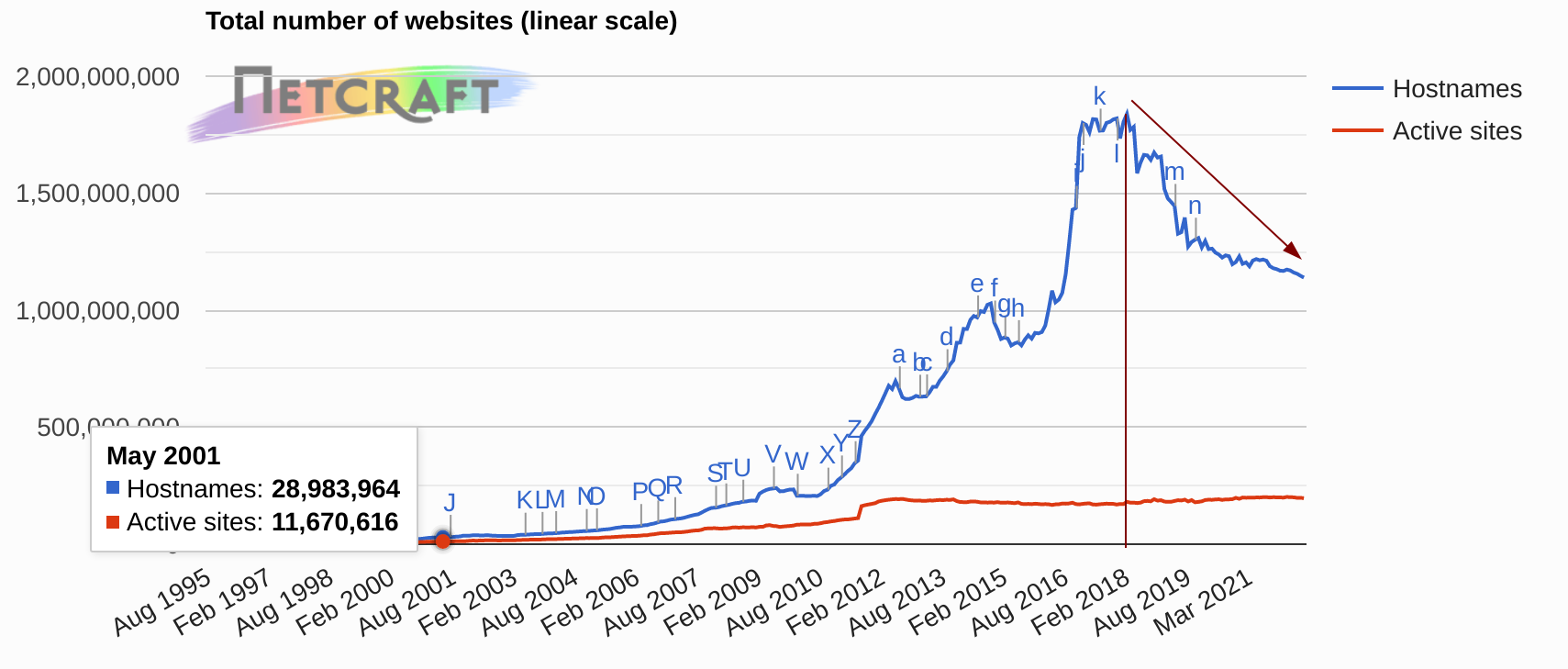 Web getting smaller in some respects (linear scale shown above) -- a debatable yardstick though as this likely represents consolidation and centralisation
And logarithmic scale, closeup: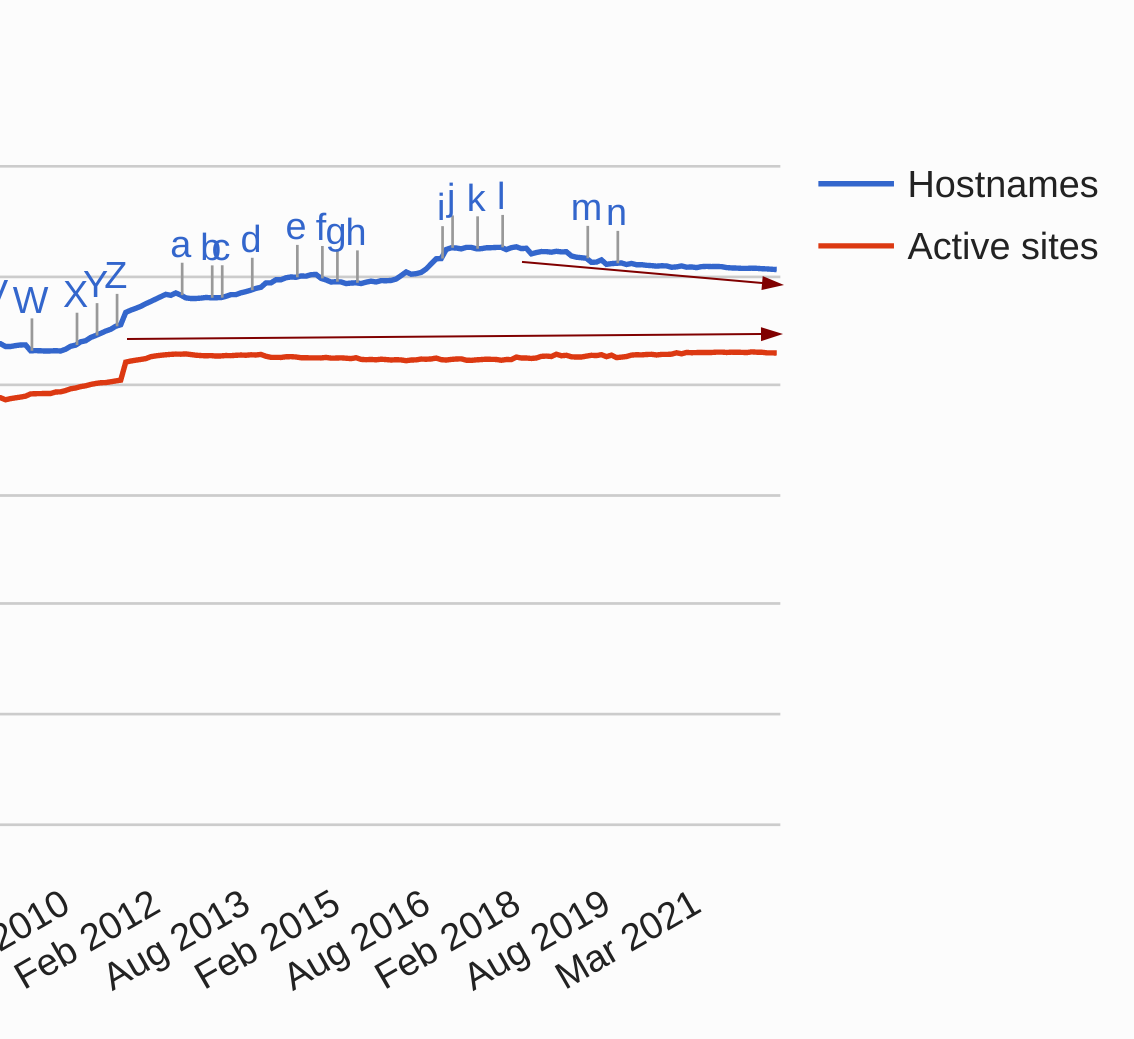 Look what GNU/Linux did to Microsoft: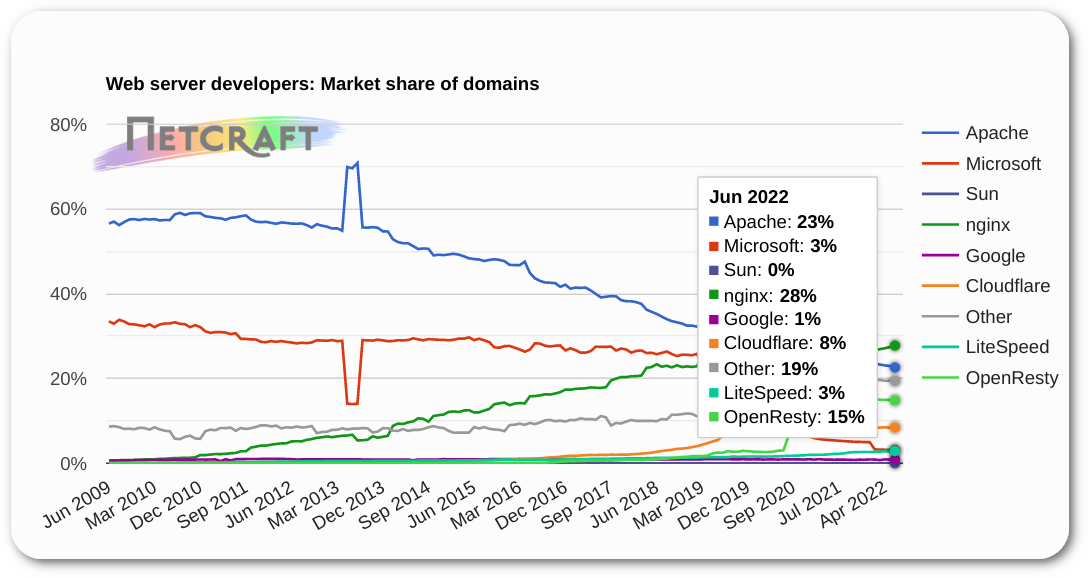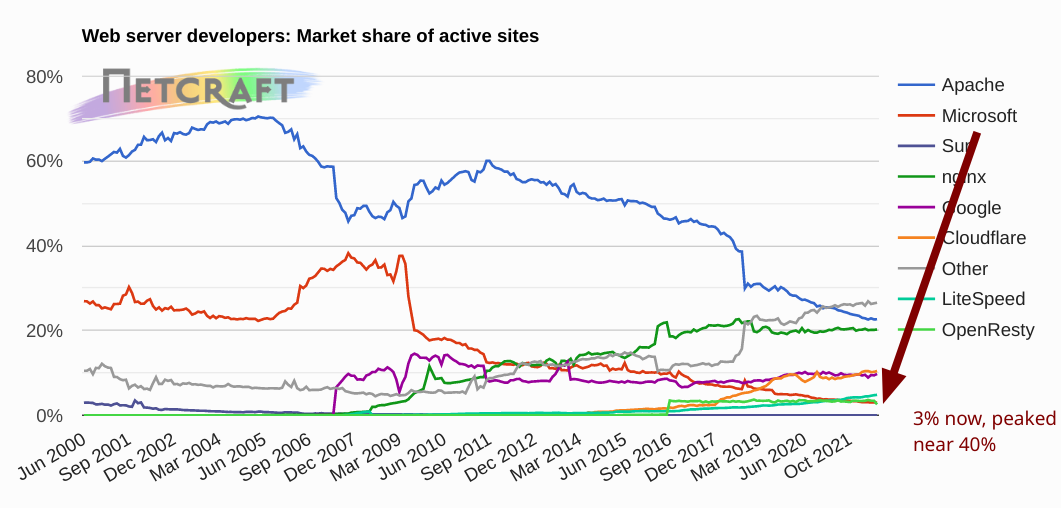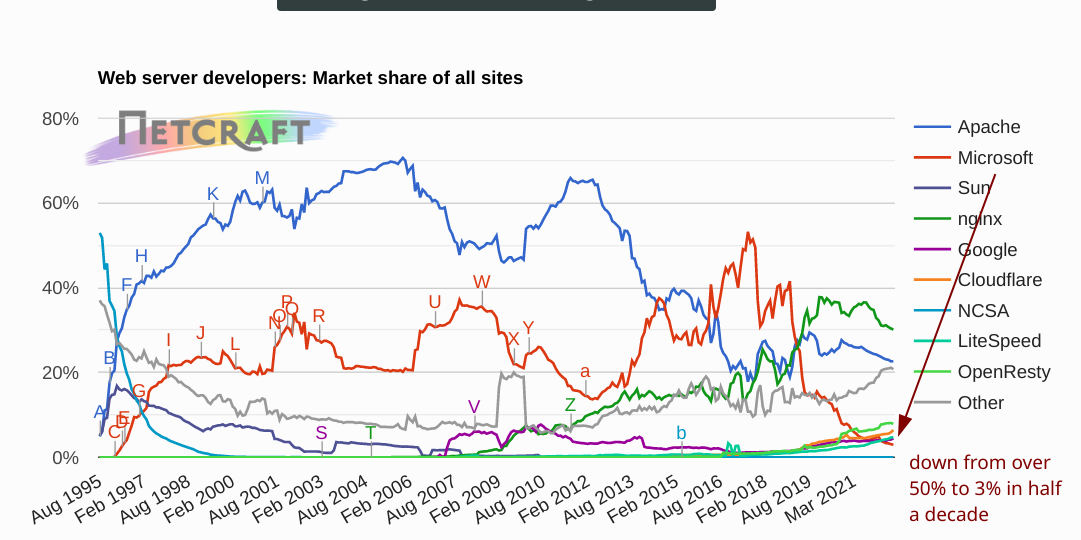 Summary: Microsoft's presence on the server side is just a niche. No wonder there are many Microsoft layoffs (about 20,000 staff) and Microsoft divisions are being silently shut down.