Debian to Send Search Queries of Debian Users Worldwide to Microsoft Servers in Order to Get Brainwashed/Manipulated by Microsoft Bing (While Being Spied on by Microsoft and US Intelligence Agencies)
Dr. Roy Schestowitz

2022-08-28 21:06:58 UTC
Modified: 2022-08-28 21:06:58 UTC
For those who are
still
not aware,
DuckDuckGo
is a
Microsoft front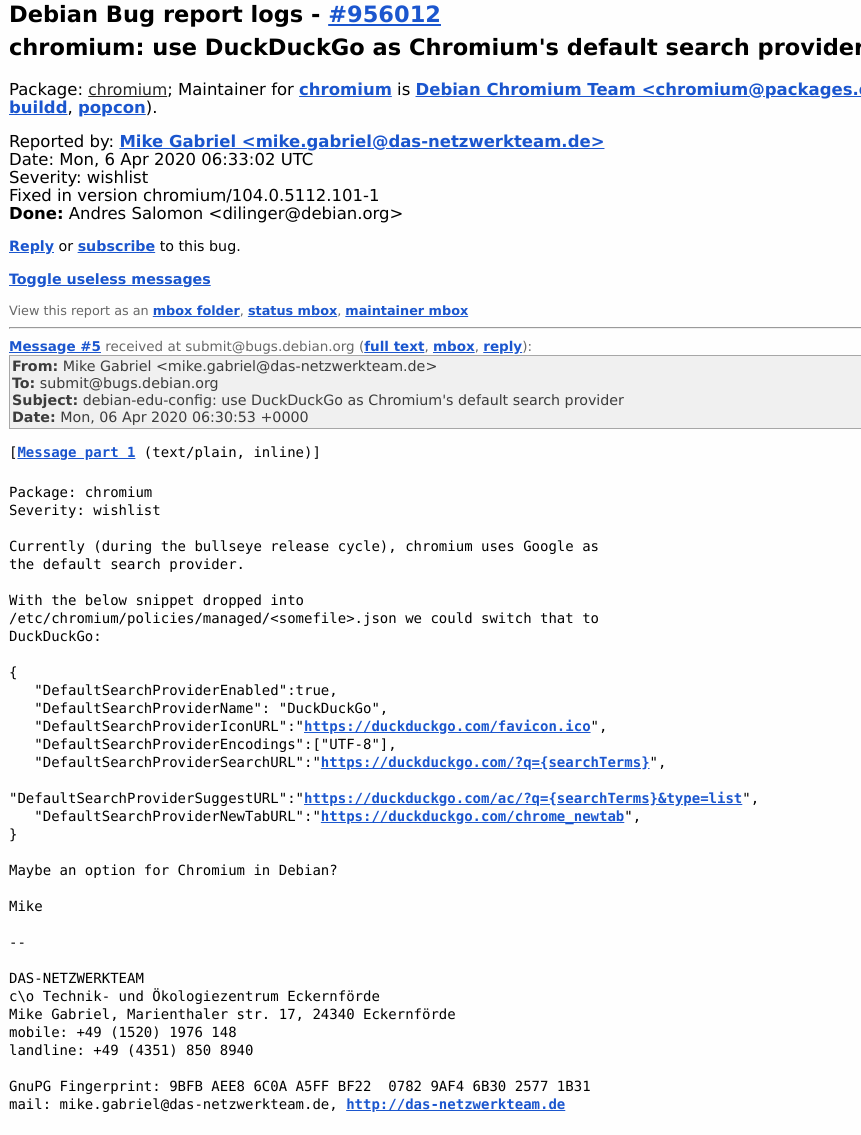 So Microsoft gets to decide which pages GNU/Linux users see in their browsers?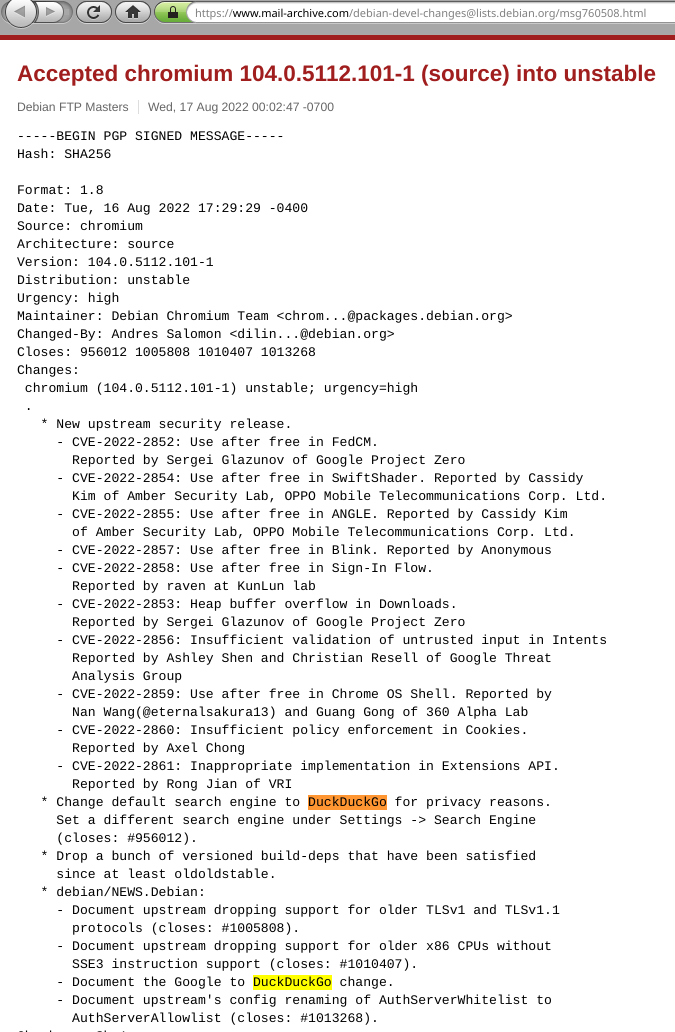 'Sticking it' to Google by promoting Microsoft?
Summary: The above looks particularly bad in light of the recent Debian "gift" from Microsoft. The culprits' names are visible here and here. But adopting a presumption of innocent principle, maybe they're just not aware of what's going on or maybe, like Tor and EFF, they receive Microsoft bribes via its proxy (a Microsoft front hiding behind a Microsoft NDA).