11.09.08
Gemini version available ♊︎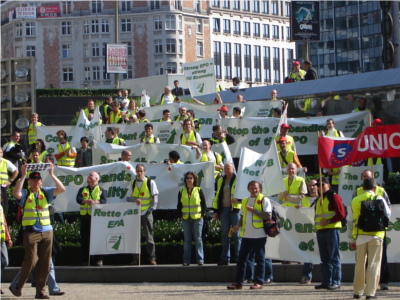 "Staff at the European Patent Office went on strike accusing the organization of corruption: specifically, stretching the standards for patents in order to make more money."
"One of the ways that the EPO has done this is by issuing software patents in defiance of the treaty that set it up."
When Mr. Stallman spoke about "corruption", he rather bluntly expressed the feelings of those who protested against their employer, the EPO [1, 2, 3]. The protests speak for themselves. Here are some protest videos which are distinct:
The latest reassuring developments in Europe [1, 2, 3, 4 might change the status quo, though. According to the UK-based IPKat, it is worth stressing (again) that the decision or clarification made by the EPO can have impact on the British system too, essentially annulling the horrid mistake caused by Nokia/Symbian (previously mentioned in [1, 2, 3, 4, 5, 6). The same goes for the re Bilski ruling [1, 2, 3, 4, 5, 6, 7] because laws gravitate towards universality.
The IPKat thinks the UK-IPO's view that the Enlarged Board will be able to settle the matter soon is hopelessly optimistic. For one thing, the Enlarged Board is not known for being quick at producing definitive decisions. Also, as has already been pointed out (see here), it seems very likely that the Enlarged Board will have to reject the referral, because it simply does not comply with the requirements of the EPC, which only allows such referrals in limited cases. This would not, however, be such a bad thing, provided the UK-IPO properly takes on board the guidance offered in Symbian and uses the word 'technical' often enough (even though nobody knows what it actually means).
Digital Majority drew attention to this interesting bit from the UK-IPO Web site. (highlight in red is ours)
4. In the light of this development, the UK-IPO will not seek to appeal the Symbian judgment further. The UK-IPO agrees with the Court of Appeal in that it would now be premature to seek a view from the House of Lords when European practice is likely to be settled shortly by a decision of the EPO's Enlarged Board of Appeal. The UK-IPO will have an opportunity to submit observations to the Enlarged Board of Appeal on the questions put to it. In order to inform any such observations the UK-IPO will undertake a study to determine the economic impact of patenting computer programs.
How quickly things can change. █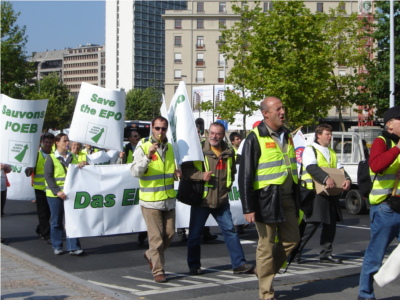 Permalink

Send this to a friend