05.25.10
Gemini version available ♊︎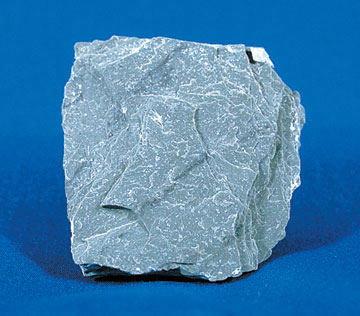 Summary: Slate is dumping Vista 7 for Linux (now confirmed), but Microsoft's entry into HP raises some questions and brings back memories of Yahoo!
TIMES are good for Linux and for GNU. On devices and servers in particular Free software gains rapidly and all that Microsoft can do is sue or threaten to sue (to suppress adoption). But another thing Microsoft can do is influence companies that use GNU/Linux, sometimes by having Microsoft executives put in them (migration without permission). We saw that before.
Linux (a great kernel) is very popular in mobile devices and Sony is said to be preparing a tablet — possibly one that runs Linux.
Other mainstay computer manufacturers also preparing to unleash tablet devices upon the masses include the likes of Acer, ASUS, MSI and Dell.
Just about any tablet these days is running Linux/Android (many OEMs choose Android, some use GNU/Linux), with the exception of the hypePad which does less for more. HP was going to be somewhat of an exception, but as we shall see later, HP too has changed its mind.
Last week we wrote about Microsoft's Allard allegedly leaving Microsoft after making hardware projects that always fail (technically and also as a business). We now have many more reports on the subject, in some sense confirming that Microsoft is losing its way on devices (not that it was even successful there):
Courier is definitely dead (Microsoft confirmed it [1, 2]), but regarding the Slate we only had rumours until now [1, 2]. Well, it is now confirmed [1, 2] that HP is going with Linux. They dumped Vista 7.
HP will take Linux even further than Slate:
HP, whose $1.2 billion purchase of Palm will be completed on 31 July, has indicated it could use the WebOS software to power its internet-connected printers and slate computers, leading to speculation that the rumours of a 'Hurricane' tablet PC are true.
Also in the news:
Here is the rumour before it was confirmed:
What's still unclear is whether HP is still planning a Slate with Windows 7. HP has declined to comment Friday on the current status of the product. HP introduced the Windows 7 Slate on stage during Microsoft CEO Steve Ballmer's keynote at CES in January, but since the news of the Palm acquisition hit the company has been mum on its future. HP also declined to comment on a recent report quoting unnamed sources that the company was killing the Windows 7 Slate.
Last week we expressed concerns about Microsoft's Veghte entering HP as Vice President. Would he attempt to retract HP's smart judgment? Veghte's past is not an ethical one. According to HP's current plans, pico projectors are coming soon and they too will possibly run Linux like many of their kind. Might Veghte try to reverse this? He only started working for HP a week ago, based on the following report (also in Rupert Murdoch's site):
Days after reports surfaced last month that Hewlett-Packard Co. was reconsidering the use of Microsoft Corp.'s Windows 7 software in a forthcoming tablet device, H-P made a curiously timed hiring announcement.

[...]

H-P declined to make Veghte available to comment for this story. He won't officially begin work at the company until May 17.

Microsoft spokesman Bill Cox declined to comment on the company's relations with H-P and other computer makers.
It is possible that HP is already paying Microsoft for Linux, based on some old deal that they signed. But we don't know for sure. Previously, after Microsoft executives had entered Amazon, the company decided to pay Microsoft for GNU/Linux (in Kindle and Red Hat servers). Experience alone suggests that 'former' Microsoft executives are trouble because they remain loyal to Microsoft.
"Experience alone suggests that 'former' Microsoft executives are trouble because they remain loyal to Microsoft."Here is the Washington Post writing a little late about Microsoft's Gounares becoming a chief in AOL and some new articles where Microsoft's Kevin Johnson is quoted as CEO of Juniper [1, 2].
If we have learned something from Microsoft's hijack of Yahoo!, it is that employing people from Microsoft is an HR mistake. Yahoo! is now buying some more bloggers and insisting that becoming a second fiddle to Microsoft won't be too disruptive. It sure will disrupt the career of many BSD/PHP experts. It already has.
Yahoo! says that even after Microsoft assumes control of its search engine listings, it will retain many of its most talented search engineers.

In July of last year, after an epic gestation period, Carol Bartz and company signed a ten-year search pact with Steve Ballmer and Microsoft that will see Bing serve up search listings to Yahoo! users. And though the deal specifies that 400 engineers will eventually move from Yahoo! to Microsoft, Yahoo! chief architect Raymie Stata tells The Reg that he expects a good number of the company's top search brains to stay with the company and put their expertise to work on other services.
Icahn's proxy war is done [1, 2, 3] as this vulture continues to fly away into the horizon, looking for his next victim.
He cut his holding in Internet company Yahoo (YHOO.O) to 4 million shares from 12 million. He had urged the company to consider a deal with Microsoft Corp (MSFT.O).
Another risk to watch out for would be former Microsoft employees creating companies which often become supplemental to Microsoft. █
Permalink

Send this to a friend