Another Microsoft Product Dies Because of GNU/Linux That Allegedly Replaces It
Dr. Roy Schestowitz

2010-05-03 16:06:12 UTC
Modified: 2010-05-03 16:06:12 UTC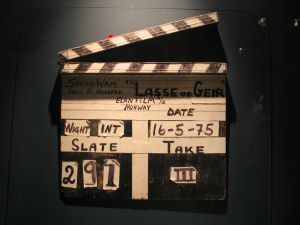 Summary: HP's Windows-based Slate is declared dead just days after it turns out that Courier too is history; Vista 7 is said to be replaceable by WebOS, which HP has just acquired
HP does not like Vista 7. How do we know? HP is said to be dumping it, only to have it replaced by GNU/Linux or other form factors. TechCrunch reported a few months ago that HP had already been testing GNU/Linux on the Slate (although not in official demos). The following two items seem to confirm the news:
i.
iPad Killer Killed
(they 'forget' or left out GNU/Linux)
Hate the iPad because it's by Apple, and therefore nothing but fashion-driven tech with no real reason to live? Furious because you couldn't open it up, swap out the processor, upgrade the memory, install Ubuntu and force the iPod to convert everything to Ogg Vorbis as the default?
ii.
Hewlett-Packard To Kill Windows 7 Tablet Project
Hewlett-Packard has killed off its much ballyhooed Windows 7 tablet computer, says a source who's been briefed on the matter.

The device was first unveiled by Microsoft CEO Steve Ballmer at CES 2010 in January and was supposed to hit the market in mid 2010. But our source tells us that HP is not satisfied with Windows 7 as a tablet operating system and has terminated the project (something CrunchGear mentioned months ago).
The latest news is a big blow to Microsoft and it comes amid powwow that
Courier's death had generated
just before the weekend. Microsoft's
list of dead products
is growing rapidly and adding insult to injury, it might be Free software -- not proprietary software -- which is going to replace Windows.
Here is
another possible explanation
of what HP is doing with "Slate".
The latest buzz doing rounds on the popular gadget blogs is that, both Microsoft's surreal "Courier" as well as HP "Slate" are dead. While Microsoft has just provided a hint towards what they call as "they may not be interested" for the development of "Courier" right now. But shockingly, most of the blogosphere is fueling stories about HP Slate being dead already. That too without any evident reasons !
Incidentally,
LinuxDevices.com
says that
"HP tips its ARM netbook hand"
(Vista 7 does not run on ARM architecture).
HP's ARM-powered Android netbook has surfaced on the company's U.S. website, suggesting it may be headed for a North American release. Branded as the "Compaq AirLife 100," the netbook includes a 1GHz Qualcomm Snapdragon processor, 512MB of RAM and 16MB of flash storage, a 10.1-inch display, and GPS capabilities, the company says.

Information on HP's Compaq AirLife 100 -- like Lenovo's Skylight, one of the only 1GHz ARM-based netbooks to have been announced by a major vendor -- was leaked in February by Engadget Espanol and The Inquirer. The former website claimed the device is headed for the U.K. on the O2 Network (Telefonica Europe), and the latter said it's headed for Telefonia in Spain.
Our
proposal/open letter to Palm
is no longer applicable because HP just bought it very shortly afterwards. Hans from LXer writes: "I've been preaching desktop-Windows and Intel x86 are not suited for tablets, smartbooks and smartphones for some months now. I've even called the JooJoo, WePad and Slate 'the Epic Fail of the decade'. Would I qualify as a TechAnalyst now?"
This change in form factors is indeed challenging the status of the so-called 'desktop' and it's a huge opportunity for GNU/Linux growth. Microsoft is left out because it has no attractive offerings in this area (neither in hardware nor software form).
⬆