06.20.10
Gemini version available ♊︎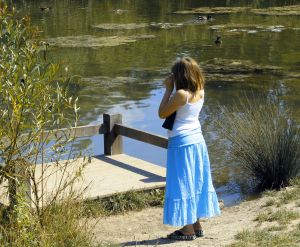 Summary: Bilski-watching in the words of those who care about software, not litigation
Tomorrow we'll have a lot of new posts, but tomorrow may also bring the important decision [1, 2, 3, 4, 5, 6] that can be extrapolated to annul software patents in the United States, or at leave pave the way. To quote from last week:
The Supreme Court is approaching the home stretch in its dash to end the current term, and it's a period when the big pending decisions start to emerge. But not this morning.
"Waiting for Bilski" is the title of this report which requires subscription to access.
Unless and until the Supreme Court reverses the Federal Circuit decision in Bilski, applicants should take the interim instructions into account when drafting and prosecuting patent applications. For example, a process claim should pass muster under the interim instructions if it recites that non-trivial steps are performed by a computer or microprocessor, or if it specifically identifies electronic data by indicating what the data represents, the particular type or nature of the data, and/or how or from where the data is obtained and recites a change in the nature of the data such that it has a different function or is suitable for a different use. In addition, applicants may wish to include the term "non-transitory" in claims directed to a computer-readable medium, to avoid a possible rejection under Section 101.
To them, it's about money, not science. "I thought you'd like to see how patent lawyers advise others on how to get a patent currently," wrote Pamela Jones over at Groklaw, "or if the lower court's ruling on Bilski is upheld unchanged."
"According to SCOTUSblog, Schwab was the last undecided case, except for Bilski, argued during the last November session."
–Pamela Jones, GroklawLawyers want as many patents as possible (science does not matter) and the USPTO is addressing the wrong issues like speed of processing applications rather than limiting the scope of patents and narrowing their existing range. The other day we mentioned Amazon's latest outrageous patent on which Jones remarks by writing: "The USPTO and Amazon strike again. Amazon has gotten a patent, No. 7,739,139, on "Social networking system". Dear US Supreme Court, Please do something before nothing new and innovative can be done by anyone except large companies, because if you don't help, pretty soon every inch of the Internet will have somebody's flag on it, and software will only be written by large, well-funded companies. And that blocks a person like Linus Torvalds from being able to create the next Linux, and it harms the one we have. Thank you if you are willing to help. In Re Bilski gives you a wonderful opportunity. [...] According to SCOTUSblog, Schwab was the last undecided case, except for Bilski, argued during the last November session. No Bilski today. Next possible day is Monday, June 21."
That's tomorrow. The decision must come this month. █
Permalink

Send this to a friend