06.21.10
Gemini version available ♊︎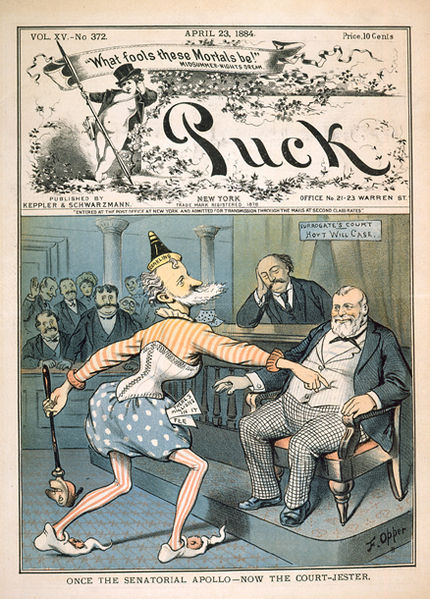 Summary: The Gates Foundation adds more PR muscle to its operations; new survey (conducted by/for the stakeholder) shows internal problems
THE BILL GATES™ brand is being embellished further. The more it's worth, the more lobbying power it has. According to this new report from PR Week, it's not enough for Gates to just have numerous external PR agencies working on his image full time. He wants more, he wants everything. This latest report suggests that another PR firm will use its "global reach" to indoctrinate the world and tell each citizen of Earth that the world's richest person is also most lovable (never mind his crimes that gave him money in the first place).
The Bill & Melinda Gates Foundation expanded its work with Weber Shandwick, awarding the firm its global communications business after a competitive bid.

The firm began work on the account June 1. Melissa Milburn, deputy director of media relations for the foundation, said by e-mail that Weber Shandwick was selected because of the firm's "global reach."
Edelman and others are already involved in this PR campaign too. There are billions of dollars at stake. It's about brand power and it also helps Microsoft, based on a recent survey of public opinion.
"It's about brand power and it also helps Microsoft, based on a recent survey of public opinion."Journalists need to be given only the opportunity to tell one side of this story, based on Gates' vision. He sincerely believes he's doing the right thing. Our previous post showed similar practices being used to sell Office 2010; in this case, the product is Bill Gates and the investment portfolio he is boasting.
Further to last week's example from Nigeria we have this PR piece which neglects to mentioned Gates' investments that increase polio too. That's what we call one-sided coverage. They repeat what Gates' PR agencies tell them and never reach out for all the facts. Charm pieces are being spread in many languages, which breeds consent among the population with limited access to information.
It is not news that the Gates Foundation insists on secrecy (except the PR facet). A survey has just found that the Gates Foundation has "overwhelmingly negative" feedback from the respondents.
A survey of more than 1,500 organizations receiving grants from the Bill & Melinda Gates Foundation shows numerous frustrations and challenges in working with the world's largest philanthropy.

Last year, the Gates Foundation hired the Center for Effective Philanthropy to survey 1,544 of its grantees. Although respondents indicated strong ratings for the foundation's positive impact on knowledge, policy and practices, responses were overwhelmingly negative.

Organizations complained about inconsistent communications, a lack of responsiveness, unclear goals, strategies and decision-making processes.
The Seattle Times (which has always been biased) says that the "Gates Foundation gets low marks in relations with non-profits":
The Gates Foundation received lower than average ratings in many aspects of its relations with grantees, CEO Jeff Raikes disclosed in a letter today.

The results were disclosed following a survey of more than 1,500 non-profits who received grants from the Gates Foundation over the last year. Raikes said the foundation worked with the Center for Effective Philanthropy to measure the perceptions of its grantees.

"They say we are inconsistent in our communications, and often unresponsive," he wrote.
Here is the report from the Gates Foundation and its apologists [1, 2]. Will transparency increase as a result of this survey? Or will the foundation continue to snub critics by ignoring them altogether (there is a long track record when it comes to that).
Last week we shed some light on the foundation's role in Haiti, but more of the same PR continues to appear, never with a mention of Monsanto (whose Vice President is inside the Gates Foundation). For background, see posts such as:
Here is a new report about more lobbying from Gates. We don't know if GMO is part of it.
The Global Alliance for Improved Nutrition (GAIN) argues that this is indeed the case. The project financed by the Bill and Melinda Gates Foundation is lobbying for the enrichment of foods destined for the dinner tables of children and adults across Africa.
There are some causes that are good, but the way they are marketed to the public (for self glorification) sometimes deserve scrutiny. For instance, many news sites [1, 2, 3, 4] including the MSBBC are still promoting the same PR about women, children, and babies (story mentioned and dissected last week) and few mention the controversies and ulterior motives. █
Permalink

Send this to a friend