09.21.10
Gemini version available ♊︎
ERROR: data inaccessible, application inaccessible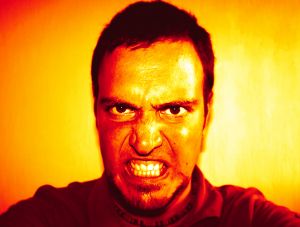 Summary: People and whole businesses that relied on Fog Computing from Microsoft for software as a service are unable to access their software and their data; Microsoft tries to keep things under control by compensating for the damage caused (but poorly)
THE previous post talked about a new Exchange vulnerability and "Microsoft Exchange Online users [are] reporting more cloud access problems," says ZDNet. Welcome to the crazy world of Fog Computing — where failure at any layer of the network/server means access to neither applications nor data (no contingencies, either). Microsoft not only had a tough September as far as security goes; in terms of uptime too Microsoft had a hard time [1, 2, 3] and Exchange problems are just a symptom. Here are some articles that we found over the weekend:
i. Can Microsoft Properly Host Its Own Cloud Applications? (MSP Mentor)
ii. Microsoft hangs head, makes apology for US cloud bust (The Register)
iii. Microsoft Apologizes for Service Outages (IDG)
iv. Microsoft apologizes for recent BPOS outages (Seattle P-I)
v. Microsoft apologizes for spate of recent Online Services outages (ZDNet)
vi. Microsoft's Cloud App Outages: Was Mea Culpa Enough?(IDG)
vii. Microsoft issues service credits after cloud outage(IDG)
viii. Microsoft sorry for US cloud coverage (ITNews)
ix. Microsoft issues credits after cloud outage (IDG)
Who would be willing to depend on the Microsoft stack when it comes to Fog Computing? "Microsoft Questions Salesforce.com Growth Prospects," according to this news article, but it's probably just jealousy. Salesforce patents affairs ought to show just how far Microsoft was willing to go to injure Salesforce and build a stonger reputation of a patent bully for itself.
When not entirely busy promoting the latest item Microsoft needs advertising for (this month it's its CRM offerings [1, 2, 3]) Microsoft's PR helper Ina Fried does some damage control regarding BPOS downtime [1, 2].
Users of Microsoft's hosted versions of Exchange and SharePoint have had to endure a bumpy last couple of weeks, with at least three service interruptions or outages.
This is giving a bad name to Fog Computing and to Microsoft (both failures are good things to software freedom). But servers are not the only thing that's down at Microsoft. There are financial issues, but that's the subject of the next post. █
Permalink

Send this to a friend