10.20.10
Gemini version available ♊︎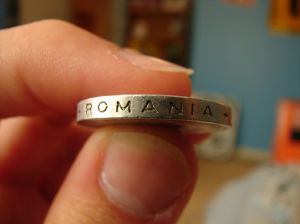 Summary: Exodus continues at Microsoft and as head of the Symbian Foundation leaves we reconsider the role of Elop at Nokia
IT was only earlier this month that we wrote about Călin Tatomir, whose role with Microsoft (MD/head in Romania) had him associated with some controversial behavior such as whatever we covered in:
Well, Răzvan Sandu has just told us that "Călin Tatomir resigns as CEO of Microsoft Romania" and a translation of the report in Romanian can be found here. Tatomir's departure comes amid many other high-level departures including Ozzie's. Maybe the CEO of Microsoft will also leave soon. Some people seem to be very much in favour of it.
As always, departure of Microsoft bigwigs leads to increased risk of entryism (their absorption along with influence inside other companies). Let's consider what happened in Nokia after Microsoft's president Elop had been made its CEO. We wrote about this subject in:
Shortly after the departure of Ari the MeeGo manager (he was their top Linux guy) comes this departure of the head of the Symbian Foundation:
It's not just the OEM partners that are abandoning Symbian; its executive staff is jumping ship too.

The Symbian Foundation announced that Executive Director Lee M. Williams is stepping down, effective immediately. Symbian Foundation CFO Tim Holbrow has been appointed by the Foundation's Board of Directors to take his place.

Before joining the Foundation, Williams led the S60 Software organization in Nokia's Device unit. He was appointed to lead the Foundation in October 2008.

[...]

Nokia proper has had several high-profile leadership changes over the past three months, including the recent departure of Ari Jaaksi, the head of Nokia's MeeGo division. That came just one month after Stephen Elop became Nokia's new CEO and Anssi Vanjoki, Nokia's head of mobile solutions, resigned.
Let's hope that Nokia will keep its strong Qt and Linux (MeeGo) focus. It's worrying that some rumours suggest experimentation with Vista Phone 7 [sic] at Nokia just shortly after the joining of a new CEO from Microsoft. █
Permalink

Send this to a friend