10.23.10
Gemini version available ♊︎
"FOSS" agenda hijacked by fakers who are on Microsoft's payroll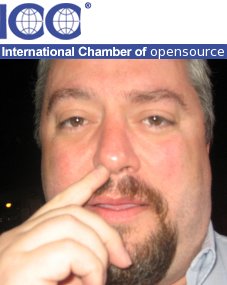 Summary: A few more old mobbyists are back to trashing Red Hat and Free software in general; Microsoft is unable to take the voice of Free software or to attract Free software developers to Microsoft-controlled substitutes
HAD Free software not been an increasingly big threat to proprietary software, then it would just be left alone. Some of the worst attacks on software freedom appear to come in the form of software patents, which are a rather effective weapon because they compete with software based on litigious grounds as opposed to technical grounds. It's no coincidence that many of the mobbyists (including Microsoft Florian) specifically hammer on this one aspect or this one vector of attack on FOSS. The patent lawyers already use those mobbyists to justify what they do, as evidenced by this new pro-software patents piece from lawyers that use Microsoft Florian to promote their point of view:
Anti-software patent campaigner changes his mind

[...]

It seems to me, though, that while Mueller's welcome stance is bang on the money, he still has a little further to go until his journey reaches its logical end. Because surely if software patents are "a fact of life", doesn't it also make sense for there to be absolute clarity about what they cover and the limits of patentability? Surely the answer to that question has to be yes. And if that is the case, shouldn't Mueller – the good European that he is – now come out in support of European legislation that does just that? I know, we could call it the Computer Implemented Inventions Directive, or maybe the Software Directive for short.
Microsoft Florian says: "I didn't change my mind on sw patents, just the angle: back then legislation, now enforcement/competition."
Based on his words and his actions, he is in favour of software patents now, but he is still trying to keep the mask on. This is a guy whose career is campaigning for companies that pay him to do this. Microsoft Florian has the same positions as the BSA and he is just like ACT, whose Microsoft-funded staff is faking SMB voices (complete reversal). They both promote and lie about RAND. Watch out as Microsoft Florian still introduces and advertises himself, e.g. when he mass-mails journalists or puts up public profiles, as an opponent of software patents (citing something from many years ago) and a friend of Free software, even though nearly nothing which he does signifies this; quite the contrary in fact.
The number of mobbyists we find out there appears to be growing now that Jeff Gould is back with his attacks on Red Hat's business (Microsoft Florian also slams Red Hat's business) and Dennis Byron is back too, having done a lot of the same a few years ago. This time too he attacks Red Hat's business (see the comments from unimpressed readers). We gave more example of such FUD attacks a few days ago and earlier today the following observations were made in IRC:
| | | |
| --- | --- | --- |
| oiaohm | gnufreex: so you are not noticing the increased attempts to trash linux. | Oct 23 01:09 |
| oiaohm | It everywhere. | Oct 23 01:09 |
| gnufreex | I am noticing. | Oct 23 01:09 |
| cubevector | it's been like that since the Halloween documents though | Oct 23 01:10 |
| cubevector | probably it's getting worse since Linux is doing well | Oct 23 01:10 |
| gnufreex | Now is more problematic, becaue community is more diverse. Shills get some undecided people on their side. | Oct 23 01:10 |
| oiaohm | The media thrush is natural progression. | Oct 23 01:11 |
| oiaohm | Nothing really to worry about at this stage. | Oct 23 01:11 |
| gnufreex | For example, not all Mono apologists are paid to trash other langauges (Python, etc). They do it because they think De Icaza is right. | Oct 23 01:11 |
| gnufreex | They are missled. | Oct 23 01:12 |
| twitter | heh, they need people to buy Vista 7. | Oct 23 01:12 |
| cubevector | they're not really buying it by choice | Oct 23 01:12 |
| cubevector | they just end up with it when they buy a new box | Oct 23 01:12 |
| cubevector | it's a multi-faceted battle | Oct 23 01:13 |
As Microsoft's AZune [sic] plans go awry with the departure of Ray Ozzie [1, 2], they now try to embrace the open source Fog Computing competition. "At OSCON," claims Simon Phipps, "I told Microsoft's cloud guy that supporting OpenStack was a no-brainer. They've done it, at least a bit…"
Well, the last few times they tried to embrace open source to promote Windows (and .NET) it rarely worked. IronPython and IronRuby have officially failed (now passed to Microsoft fans at Novell, those who also help Novell's Banshee with all its patent problems and other worrisome entanglements of Microsoft APIs). Here is what happened to the original leadership:
Microsoft has turned over the leadership of its IronPython and IronRuby dynamic language projects to the open source community. Jim Hugunin, who led IronPython, leaves for Google.
Regarding Microsoft influence, Google gets filled with some, which leads to issues we demonstrated before (DirectX and ActiveX usage for example, even inside Google). It has been funny to watch mobbyists dismissing their critics as "Google shills" or something along those lines. It's a case of reflection of self justification. Watch out and be careful of mobbyists; report them if we've missed any (other than stalkers whose accounts are solely dedicated to smearing Techrights because we just ignore these psychopaths). █
Permalink

Send this to a friend