Florian Müller is a .NET Developer (Exclusively), Uses Very Latest of Microsoft Software
Dr. Roy Schestowitz

2010-08-27 10:58:40 UTC
Modified: 2010-08-27 10:58:40 UTC
Beware the black sheep of "FOSS"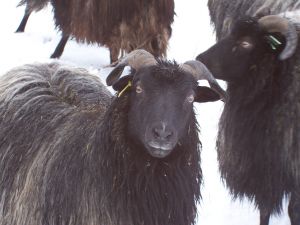 Summary: Florian Müller, who pretends to represent FOSS (or voice concerns for FOSS), turns out to be very heavily vested in Microsoft software
Typically we prefer to just ignore those whom we disagree with, but Müller is a different case because he was recently befriending the .NET/Mono boosters who publicly smear Techrights (and make it ad hominem more than anything). He joined them in the smears and he has also been sliming Groklaw (calling it "Groklie").
Müller sends a lot of mail. I mean, a
lot
of mail. The reason his name is found in some articles is that he mass-mails journalists with 'plugs' (quotes) that he wants to put inside articles about OIN, IBM, patents, and so on. Yesterday he sent me some more mail and this time for a change I looked at the headers only to find "X-Mailer: Microsoft Outlook 14.0". I generally don't use E-mail anymore (I
collect mail once a week for my public account
), so in
identi.ca
I wrote that he "told me that he uses FOSS when I pointed out he uses #Vista7 ; it turns out he also uses Office 2010. Real "FOSS", eh?"
"The only Office 2010 component I use exclusively for its purpose is Outlook."
--Florian MüllerEarlier today Jan Wildeboer (from Red Hat) also told me that "he [Müller] programs with .NET exclusively." Wildeboer knows Müller personally from back in the days and Müller is also throwing FUD at Red Hat right now.

Müller was unhappy about my criticism, so again he mailed my private address to say: "The only Office 2010 component I use exclusively for its purpose is Outlook. It's a known fact that there isn't a compelling FOSS choice yet for Outlook users to migrate to on a seamless basis. The data formats have been opened, so there should be a good FOSS choice on the market sooner or later. For now I can't see it."

With all due respect, that's utter nonsense. Thunderbird with the loads of available extensions is a truly powerful E-mail client (I use about 20 extensions), in some way more powerful than Outlook, which is overrated. Müller clearly loves Microsoft products, including Vista 7 . It's not too shocking to discover that he develops exclusively in .NET.

"For other office purposes," wrote Müller, "I make far more use of OpenOffice.org on the aggregate (which I've been using extensively since 2004)." Fair enough.

The bottom line is that anyone who characterises Müller as a voice of FOSS (he calls himself "FOSSPatents" in Twitter) should be corrected. Judging by his choice of software -- the development side included -- Müller is what some would rudely label "Microsoft fanboi". ⬆