11.25.10
Gemini version available ♊︎
[Note: decreased posting pace due to Thanksgiving]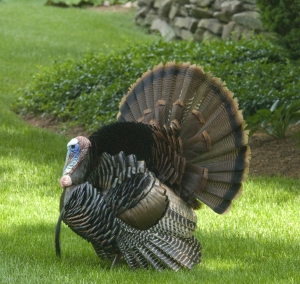 Summary: Windows Phone 7 is apparently doing badly enough to make it worth dumping
ANYONE who remembers the "KIN trajectory" already knows that dumping them at half price or at nearly no cost is what Microsoft did just weeks after the official launch because very few people bought the product. Vista Phony 7 [sic] is already expensive to mainstream because of Silver Lie, which is one of many dead products that Microsoft just happens to maintain because it has no other choice. OpenBytes has just noticed that Microsoft is 'pulling a KIN' on Vista Phony 7 [sic]; it is said to be given away for free (after Microsoft spent around half a billion dollars marketing this hilarious dud).
Is Windows Phone 7 already going the way of the Kin? Is this the only way they can think of to generate interest in WP7? But more importantly who knows anyone waiting for the right time to purchase a Windows Phone 7? Last time I looked people wanted to buy Android phones or Apples iPhone.

This "deal" also raises an important question, will the "two for one" deals count as two sales so that Microsoft can boost their figures? I'll let you decide.
Another reader of ours sent this link earlier in the afternoon. It sheds light on market distribution but does not estimate absolute numbers:
At the time most would have thought HTC's dominance in the Windows Mobile segment would not see this repeated in the Windows Phone 7 segment, but a poll run yesterday on WMPoweruser.com for current Windows Phone 7 owners, which collected over 1500 votes, revealed that Samsung already owns 51% of the Windows phone 7 market, well ahead of HTC's 37%.

The rear is brought up by LG with 9%, and Dell with 3%.
Microsoft still refuses to give away numbers and it also declines to comment on numbers that unintentionally got out. This almost certainty means that Microsoft fails here very badly, so Novell/Microsoft patents — along with other software patents in Microsoft's possession — are probably the only 'product' to survive for Microsoft in this space. As we wrote yesterday (quoting Groklaw for example), Microsoft hopes to monetise the mobile space only by taxing more of it, using software patents. Ideally and originally, Microsoft wanted to make real products, but it's coming to grips with the fact that it arrived too late. Becoming a patent troll is symptom of a company's unstoppable decline. Vista Phony 7 [sic] was Microsoft's final stab at this market and it's said to possibly lead to Steve Ballmer's ejection. █
Permalink

Send this to a friend